Does a Gun Rack Spoil the Appearance of Your Car?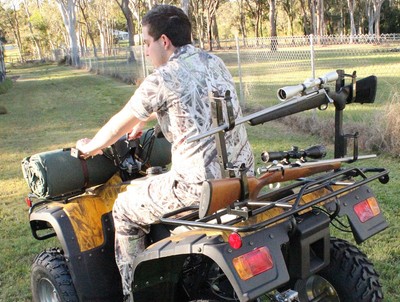 A common perception people have about gun racks for cars is that they spoil the appearance of the vehicle. Of course, if a gun rack is not fitted properly and sticks out like a sore thumb, it would not be appealing to the eyes. Yet, if you manage to find the right gun rack for your car, it would look good as well as provide the safety you want for your firearms.
Generally speaking, visual appeal should be the least of your concerns when you are looking for a gun rack for your car. The main purpose is getting to keep your guns safely with you when travelling without having to put them in the trunk or on the seat. There is a risk of damage there and guns rarely come cheap.
But, that doesn't at all mean that all gun racks are hideously appalling to look at. In fact, you can buy a two-gun adjustable rack for your car. The adjustability of the rack ensures you can get the position of the rack just right so that it looks decent and a part of your car, not like some unnecessary accessory you have slapped on.
So, coming back to the point, a gun rack does not spoil the appearance of a car. For that matter, you may say that a luggage carrier can also spoil the looks of your car, but you have to use it for the purpose it serves. Same goes for the gun rack. Regardless of what you may read or hear, you shouldn't hesitate in buying one for your car if you want to transport your firearms safely.
CLICK HERE
to see the Gun Racks available in our Store