A BUYERS GUIDE TO HOLLAND/ROLLER BLINDS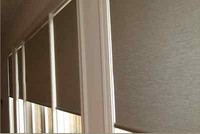 Holland Blinds (also known as Roller Blinds) are a highly popular and functional design that can be suitable for any room in the house. This low maintenance blind can offer you varying levels of security and light control yet still retain an element of elegance and sophistication. You can choose from a wide variety of colours and patterns to bring this understated style to life.
There are two types of Holland Blinds - spring operated and chain operated. Chain operated Holland Blinds are more popular than spring operated due to the fact that chain operated are a lot more durable and hard wearing.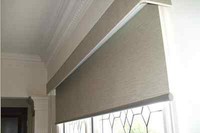 Holland Blinds are available in many different colours and will compliment any decor. They can be used in many different areas around your home including bedrooms, bathrooms, kitchens and lounges.\
MEASURING YOUR WINDOWS:
1. When measuring your windows you must decide if your blinds will be fitted inside (recess fit) or outside (face fit) the window frame.
2. Use a metal tape measure for accurate measuring.
3. For RECESS fitted blinds, we recommend measuring the top, middle and bottom of your window frame (see diagram below) in order to get the most accurate sizing for your blinds. This is because some window frames are not all equal measurements and even a couple of millimeters difference will prevent your blind from fitting properly.
4. Record ALL measurements in millimeters.
5. Always indicate the WIDTH measurement first and the DROP measurement last (eg: 1200 x 2100 is width x drop)
6. Please specify which side you would like the control(s). If you do not specify which side, right hand side controls will be supplied.
RECESS FIT:
With recess installation you will need to take a top, middle and bottom measurement to ensure that your blind will fir your window. This blind will sit inside the window frame.
FACE FIT:
Measure width and drop. With this type of installation the blind sits on the architrave.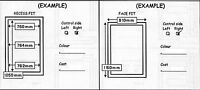 Click here to look for Holland Blinds on eBay!