CAN YOU TELL THE DIFFERENCE?
HERE ARE SOME SIMPLE WAYS TO TELL THE DIFFERENCE FROM THE
USA CARDED
AND THE
AUSTRALIAN CARDED (aka. INTERNATIONAL)
HOT WHEELS CARS
2007 AND 2008
<- USA INTERNATIONAL ->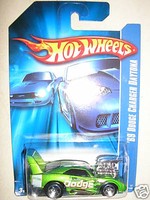 AS YOU CAN SEE WITH THE TOP CARDED CARS, THEY ARE EASY TO TELL.
THE USA CARDED ONE HAS A RED STRIPE DOWN THE RIGHT HAND SIDE
THE AUSTRALIAN CARDED ONE HAS A BLUE. WE DO NOT GET RED CARDS HERE!
THEY ARE SPECIAL "CODE CARS" OURS ARE THE SAME CAR BUT NO CODE!

<- USA INTERNATIONAL ->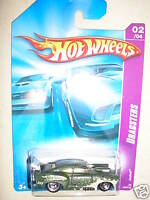 THE LOWER CARDS ARE HARDER.....CAN YOU SEE THE DIFFERENCE?
THE OBVIOUS DIFFERENCE IS THE TEAM NAME ON THE SIDE. BUT WHICH IS WHICH?
IF YOU ONLY HAVE ONE YOU WOULD NOT KNOW FOR SURE! UNLESS YOU HAVE A GUIDE!
THE FASTEST WAY TO TELL IS THAT, IN THE STANDARDS, THEY HAVE DIFFERENT COLOURS ON THE 3+ IN THE LOWER LEFT HAND CORNER.
USA IS NORMALY YELLOW AND AUSTRALIAN (INTERNATIONAL) IS WHITE
CAN YOU SEE IT NOW!
BUT BE AWARE, THIS IS NOT ALWAYS THE CASE......................
............SOMETIMES THE USA VERSION IS ALSO WHITE!!!
AS MOST PART TIME COLLECTORS ARE AFTER 2007 AND 2008's THIS MAY HELP
IN THE LOWER RIGHT HAND CORNER IS THE CARS NUMBER 001/180 etc. WITH THE YEAR ABOVE.
2007 USA CARD 000/180 ------------ AUSTRALIAN 000/156
2008 USA CARD 000/196 -------------- AUSTRALIAN 000/172
THIS CAN ALSO HELP IN WORKING THE VERSIONS OUT!
THE DIFFERENCE IN THE NUMBERS IS THE MYSTERY CARS.
ALSO NOTE THAT AUSTRALIA DOES NOT ALWAYS GET THE SPECIAL K-MART, WAL MART AND NUMEROUS OTHER SPECIAL COLOURS AND SPECIAL DAY CARS LIKE THE LEAP YEAR!
YOU HAVE TO GET THE USA CARDED CARS FOR SOME OF THESE!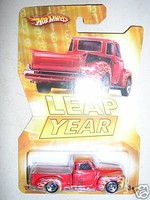 SPECIAL DAY CARS DO NOT ALWAYS PLAY BY THE SAME RULES!
THEY MAY NOT HAVE A YELLOW 3+ EVEN THOUGH THEY ARE FROM THE USA.
THIS GUIDE IS INTENDED FOR THE NEWISH COLLECTOR AND THE CHILDREN WHO LOVE TO COLLECT THIER HOT WHEELS CARS.
NOT THE AVID COLLECTOR.
THERE ARE OTHER WAYS TO TELL BUT THESE WAYS ARE NORMALY THE EASIEST.
HOPE THIS HAS HELPED AT LEAST ONE PERSON! G.