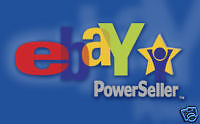 by Storage Surplus Auctions
We would like to tell you a little about ourselves before we get into explaining how to ensure both of your user accounts stay registered on eBay.
A little about Dropshipping and Wholesaling on eBay:
There are many fly by nighters and inexperienced Sellers currently listing Wholesale Lists on eBay. Dont be fooled by an outdated "free to the public" List available on Google - they are a waste of your hard earned money - they are outdated and many are to links that lead nowhere. What is worse the links that are still live are to wholesalers you would not recommend to your worst enemy!

Does the Seller Dropship himself?
We Dropship on eBay as our Full Time Occupation.
We are at our Computers 12 hours a day, sometimes more.
We answer all Customer queiries within the hour during business hours.
This is what we do, we are dedicated to building the most successful Dropship Team on eBay.
Does the Seller Offer After Sales Support during and after Business Hours:


The most important factor when deciding on whether you would like to Dropship on eBay is the after sales support offered by the Seller of the Dropship or Wholesale Product.

Its imperative that the Seller himself is actually a Dropshipper or Wholesaler and whether or not they are in Full Time Gainful Employment and if so how will they dedicate the time needed to answer your quieries? and you will have queiries - as sure as the Sun will rise in the morning.

Without dedicated backup Support from the Seller of your "How To Make a Fortune Dropshipping on eBay" you will have no chance of becoming a large volume dropshipper - in fact most will not sell a single item.



Is the Seller a Power Seller?


We started this account for the sole purpose of proving how to dropship with a brand new account with ZERO feedbacks - we successfully carried out a proof study and over a 3 month period sold every single item we listed - we chose one product type only (Bratz Dolls) and listed 10 a week as part of our proof study - due to our professional listings and years of experience we successfully dropshipped each and every item we listed whilst obtaining higher final auction prices than our competitors in the same categories.

We do have Power Seller Status as of 10.01.09 - Power Sellers must uphold certain values - this is why they are most trusted by the eBay Community.

How can a Seller that is not a Power Seller himself promise to make you a Power Seller? - We are a Power Seller as of the 10.01.09, Also if the Seller has low feedbacks how can he promise you quick fortunes - If the Seller has not conducted a Proof Study whatsoever - to show you how its done for real - proof with feedbacks from Dropship Sales - How can this Seller tell you he can make you thousands of dollars a day? some outrageous claims floating around the pages of eBay are $4,000.00 a day - $10,000.00 a day - some claim how they will make you $30,000.00 a day! This is outrageous - its fraudulent - dont be a statistic - be informed - ask the questions before parting with your hard earned money! Check with previous purchasers if you feel it necessary - they will give an unbaised opinion on the Product and the Seller - ask whether they received after sales support as this will be your most valuable asset when purchasing any How to Dropship on eBay Product - without it you are totally alone - performing a little research before deciding to buy any Product will be time most well spent.


Our Vision:
We have a vision to build a team, a 200+ strong team that will see us all informing each other of hot products at low prices and with our strength in numbers (like a strong army) comes greater profits!!

There is already encouraging numbers that are serious about doing this for real and immediately we have already developed or started to develop a team, no different to a football team, except a Dropship on eBay Team.

We are currently building our very own website where we will be able to communicate and post ideas and more importantly hot products at low prices to dropship on eBay.

Well thats enough about our Visions - please read on if you would like to confidently run 2 eBay User ID's Legally and Successfully.



HOW TO MAINTAIN TWO (2) LEGALLY REGISTERED EBAY USER ACCOUNTS
Firstly - its is
100% legal
to have more than one eBay user id - the only requirement you must have is a seperate email address from that of your original eBay User Id. There is another very important requirement - You must follow all the rules with regards to being a member of eBay!
Very Important:
The first way to have both of your User Id's deregistered permanently! Or on the other hand read on and find out how not to be de-registered.

Never let a family member or friend or any other person for that matter log onto any computer from
within your home
or office
and buy or bid on ANY OF YOUR ITEMS. This will result in IMMEDIATE SUSPENSION.
Never ever register a second eBay User account and bid on your own items either - this is totally illegal and not tolerated by eBay - its permanent suspension for those found to be guilty of Shill Bidding. Full details on Shill Bidding explained below.

Shill Bidding:
A Shill Bidding offence. This is where you make an item you have listed to appear more desirable than what it really is by artificially raising the price by increasing the number of bidders and or price and its desirability and this is an offence you will never undo.

You will be banned by 7am the following morning and no matter how hard you try to open a new account by 7am the following morning you will be no longer a registered user once again. This is due to eBays very sophisticated artificial intelligence robot that scans every single ip address from a bidder or a member that even logs into ebay. If it detects two separate users logging on or bidding from the same IP address then eBays artificial intelligence robot knows both users are on the same computer or the same house and know the person "personally" that they have just placed the bid on or are one and the same individual - this is illegal.. this cannot be undone. ITS PERMANENT SUSPENSION.

Let anyone else log into ebay from within your home or office and bid on or buy any item that
you
have listed will result in immediate account suspension.
Its easy to do, when you have listed an item that owes you $280.00 and the current bid with 4hrs to go is $140.98, so you ask a friend or family member to bid $280.00 to ensure you don't sell at a loss as you would rather do your listing fee dollars than take a $140.00 loss..

When new eBay Sellers start out this is what happens and it does happen thousands of times a day on eBay, and it could happen to you if you do not put in place a stringent set of principals that you yourself must follow. We hope we can help you to avoid the negative experiences when new to selling on eBay.

We have worked our way around the serious problem of selling at a loss for the most part, it hurts and it's a situation you do not want to face time and time again, we have written guides on how to avoid selling at a loss, feel free to read any of our guides to learn a little more about covering your bottom line when listing your items for sale on eBay.

We have written these helpful guides so we can pass our knowledge onto all eBay users to help avoid becoming a statistic that leaves eBay for either pointless "shill" bidding or because they could not continue to sell items at a loss, yet the very Sellers that chose to give up on their eBay Selling had no shop rent to outlay, no employees to pay, no commercial insurance premiums, no internet and telephone bills, no workcare, no BAS Accountant Statements, no council or municipal rates, no stock holding purchases necessary when in retail, no marketing or advertising costs, no business accountant fees, no body corporate fees, they had no overheads whatsoever (other than eBay listing fees) however because they continued to sell items at a loss they grew tired of it and discontinued selling, unfortunately many do and it is completely unecessary and we have aliviated this for the most part with a little discipline on your part you too can Dropship on eBay and do it more successfully than your competitors from the comfort of your own home.

Many thousands of Power Sellers Dropship on eBay - they do not have 1700+ items (plus holding stock) sitting in their homes or garages - most dropship - its that simple. Many Power Sellers list 1700+ items a week and work from home - this is plain statistical fact.



We hope you gained valuable knowledge on how to avoid being deregistered whilst using two seperate eBay user accounts, remember its 100% legal as long as you follow eBays user agreement that you agreed to upon your registration as a new eBay member.
If you found our guide helpful it would be greatly appreciated if you can vote that you found it useful, we love to share our eBay experience with all eBay users and look forward to being a continued part of the eBay Community and helping as many as we can to avoid the negative experiences.
May all Your Purchases be Bargains and all Your Sales be Monsteroussssssssssss!
kind regards,
Daryl and Trish Evans
Storage Surplus Auctions