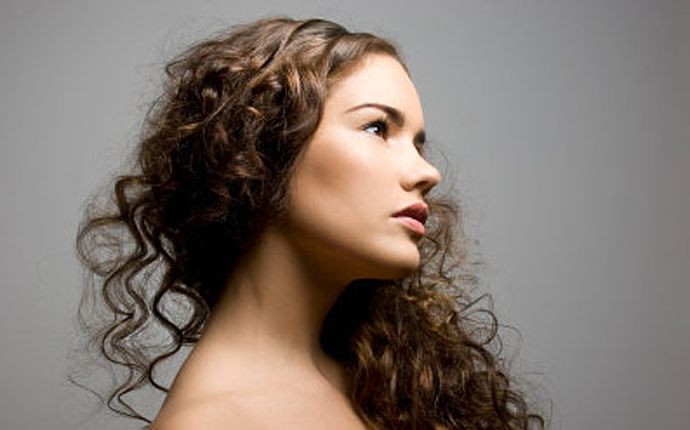 Because of its volume and texture, curly hair has earned the reputation of being the hard-to-maintain and harder-to-manage hair type. Curly hair is typically dry as it is easily affected by humidity, which makes it more prone to split ends and breakage. Plus, it's hard enough to manage the frizz. But while you have a long list of things to complain about your curly hair, there are more ways on how to embrace and maintain it's interesting beauty. You might be surprised by loving and caring for curly hairs are actually easy. You just need to learn how.

The right products can be your curly hair's best friend.
When choosing your shampoo and conditioner, you are faced with two options: the expensive and the inexpensive ones. Price must not be your determining factor in this regard. Pick the ones that offer intense moisturising benefits as they will help keep the frizz and dryness in check. Bear in mind that your curly friends are prone to dryness and damage so products that are labeled 'for damaged hair' translate to 'for curly hair' as well. Stay clear of products that contain sulfate as they do more harm than good in caring for your hair.

A good smoothing cream or alcohol free gel allows you to lock out the moisture into your hair. Use these products after stepping out of the shower to coat the cuticle, keeping your hair moisturised, smooth and soft to touch.

Styling products allows you to rock your curls and flaunt their unique beauty. When it comes to styling products, you are faced with the option to go with styling creams, style serums or straightening balm or gel. Basically, styling creams help enhance and tame your curls and style serums helps manage the frizz. Now if you want to give your hair some tough love, straightening it out or styling it to create more dramatic waves and bigger curls, use straightening balm or gel.

As a rule of thumb, use only products that do not contain a long list of chemicals on its label. Choose the ones that feature more natural products to keep your curls away from chemical laden tonics.

Now, it's time to handle your curly hair the right way
It's best to style your hair when it's sopping wet. No need for any tool just yet. Before you step out of the shower, use your fingers to apply your choice of styling product and rake it from the roots to tips. Squeeze and scrunch your hair upwards towards the scalp. make it part of your daily hair care ritual.

Limit the instances of subjecting your hair to the heat of styling irons or blow dryers. If using these tools are inevitable, make sure that you give your curls a few days a week to rest to minimise potential hair damage.

Here's the most important advice for caring for your curly hair.
You are well aware that managing your hair is already a challenge. So it is important to invest on a good stylist. At a fraction of the cost of splurging on expensive hair products that really don't help, it would be more practical to splurge on finding the best hair stylist to help you care for your curls. Aside from doing the cutting and styling for you, she is the best person to ask for some home care and quick styling advice for curly hair.