HOW TO DRAW A CHRISTMAS PRESENT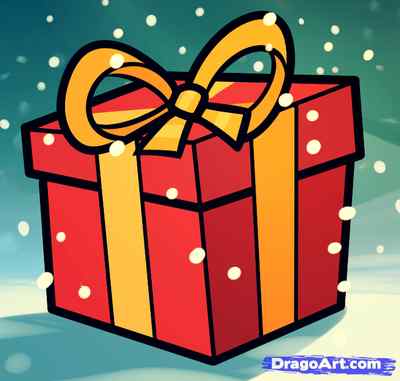 STEP 1: Begin the first step by marking an odd shape for the present of gift.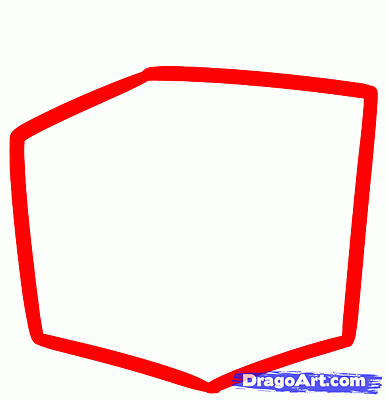 STEP 2: You will start this step by drawing the beginning of the bow which is the knot in the center, then the ribbon pieces.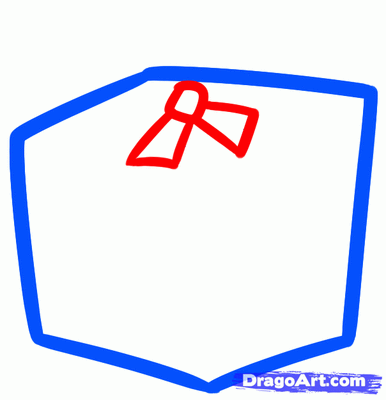 STEP 3: You will now draw the loops or hoops for the bow, then proceed to step four.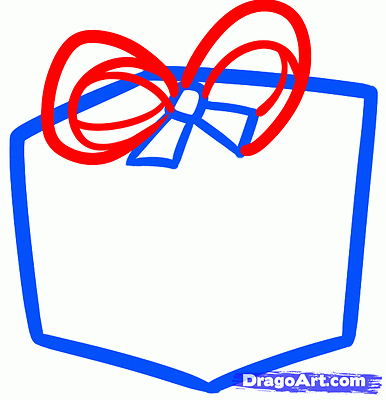 STEP 4: Next up, draw the outline for the present's box top like so, then add some altering when you're done.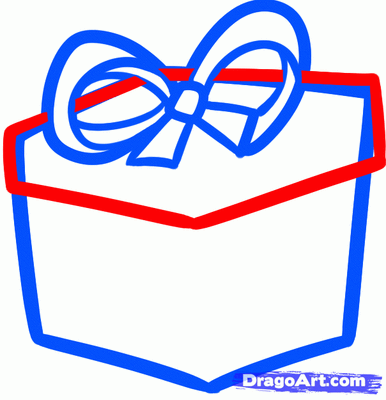 STEP 5: Smooth out the shape of the box for the gift, then proceed to the next drawing step.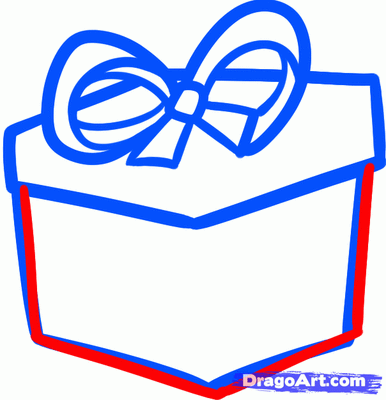 STEP 6: If you want to add soe decorations on your wrapping paper, now is the time to do so. Draw in the ribbon stripes as well as the corner lines on the box. Erase the mistakes when you're done.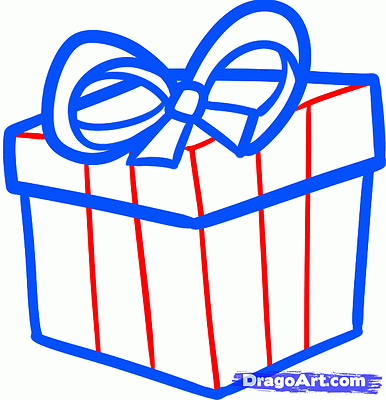 STEP 7: Here is what the Christmas gift looks like when you are done. Color in the present, and give it away.