HOW TO DRAW PURIN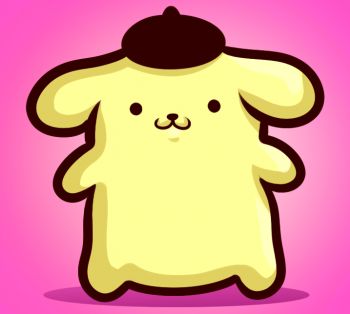 STEP 1: Make a circle like so, then add a facial guide.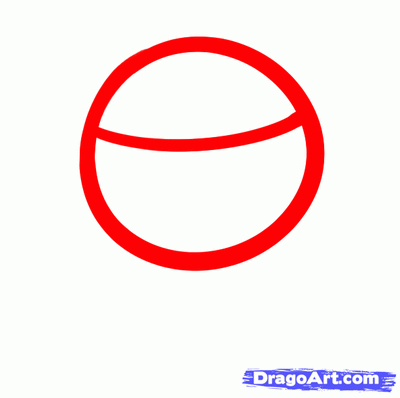 STEP 2: Draw and color in the beret like so.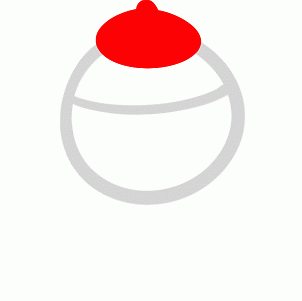 STEP 3: Next, draw the floppy ears, followed by the shape of the face and small arms.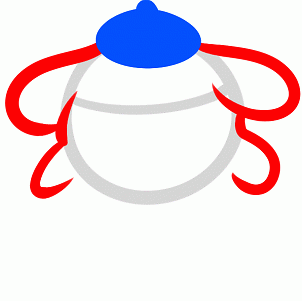 STEP 4: Finish drawing Purin's body like so, then proceed to step five.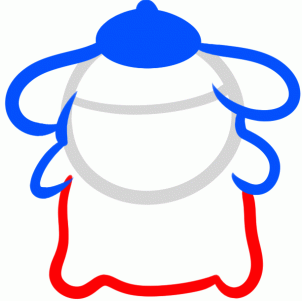 STEP 5: lastly, color in two dots for the eyes, a smaller one for the nose, and then draw the mouth. Erase the mistakes that you may have made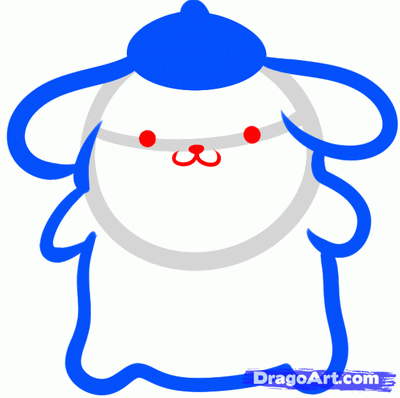 STEP 6: Here is adorable Purin all ready to color in.