ALL Headlight Cleaners are Not created Equally
You cannot restore something by grinding it away, what works for one problem does not work for all.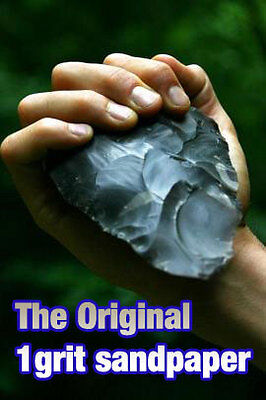 Remember: "Just say no to Buffing and Sanding your Projector Headlights!".
A lot of instructions mean a lot of work.
ITS ONLY OXIDATION!
Why waste time & money using out dated Caveman science?

Unless someone has previously used abrasives or sandpaper cleaners on your headlight lens, it can be restored to like new in seconds with a deoxidizer and its easy as polishing glass!
Abrasives solid or in cream form will damage the factory UV coating applied to the lens surface.
The creams are little more than diluted rubbing compounds designed for painted surfaces. Many are just rehashed auto body techniques designed for metal and paint. Some sellers sell toothpaste as a headlight cleaner.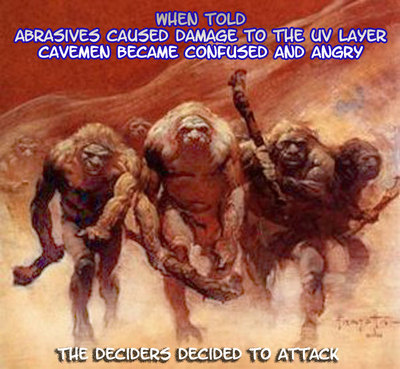 On GLASS HEADLIGHTS YES, works as good as any GLASS polish
Toothpaste is excellent for cleaning glass headlight lens, The molecular structure of glass is very hard, dense and brittle. Glass can crack and shatter
ON ACRYLIC HEADLIGHTS NO, causes damage to protective UV layer
Toothpaste will cloud the surface of the UV layer with fine scratches that will dull your headlight lens.
The molecular structure of Acrylic/Polycarbonate/Plastic is Not as hard as glass, the density varies greatly. It can be very hard to very soft.
Acrylic/polycarbonate/plastic can crack, bend and break but it does not shatter.
Using sandpaper will cost you hours of time and destroy your headlight's factory UV coat. Don't chance on ruining your modern high tech projector headlight lens with low tech caveman technology.
Unlike abrasive creams and sandpaper kits that damage the UV layer and the surface of the lens. OneStep does not use abrasives of any type.
NO SOLID CLEANER IS NON ABRASIVE
If it comes in a can, tube, cream, paste, or powder it is not non abrasive. Non abrasives are pure liquid.
IF IT INVOLVES EXCESSIVE RUBBING OR BUFFING IT IS NOT A TRUE DEOXIDIZER
Deoxidizers work on contact, products that require excessive rubbing or buffing contain abrasives.
Pittman's Original ALR is the only product on the market that addresses the problem of automotive headlight lens oxidation based on the molecular structure of type of Oxidation that forms on weather exposed Acrylic..

Today's Automotive lens are made of high impact Thermoplastic based Acrylic / Polycarbonate, commonly referred to as plastic. This allows for a variety of shapes and sizes, making the headlight configuration of today, one of the most diverse in design history.
They are all but perfect in their construction. The plastic / acrylic / polycarbonate material of which the headlight are comprised are versatile and beautiful but it has a limited life expectancy. Unlike Glass which would last virtually forever, climate creates rapid changes in the appearance of exposed Acrylics.
Headlights rapidly oxidize
(cloud up)
when exposed to salt air and excessive sunlight.
The old fashion method is to buff or sand the lens until the oxidation is removed. This caveman's approach caused damage to the lens surface that consists of fine scratches that begin to reveal themselves to you the first time you wash your car.
Another method which is a new concept is to clean with a wipe on product, dry and seal the lens with a polyurethane finish.
Kits have to use sealers because it is necessary to fill in the scratches caused by the abrasive compounds and sandpaper used in cleaning the lens. The damage to the lens surface is masked by wipe on or spray on sealers, Most offer no UV protection.
It looks good if done properly, when it's fresh, however within months the exposure of the polyurethane to the sun and or cold along with the heat from the bulb, will turn it yellow and cause it to crack and peel. Once this happens only paint stripper or sanding can remove the sealer. Your lens is ruined.

A DE-OXIDIZER WILL ONLY REMOVE SURFACE OXIDATION LEAVING THE UV LAYER INTACT. NO SEALER IS NEEDED BECAUSE NO DAMAGE IS DONE
None will tell you that their product results will not last forever, they play on your ignorance of the problem.
IF ANYONE HAD A SEALER THAT WOULD NOT YELLOW OR OXIDIZE THE AUTOMOTIVE COMPANIES WOULD BE USING IT. AND THERE WOULD BE NO MARKET FOR HEADLIGHT CLEANERS
The fact is that oxidation will eventually return and will have to be removed again. Thats a job that never ends.
Nor will they tell you that the abrasives in their products cause unrepairable damage to your UV layer and the surface of your lens.None bother to mention that their product is not recommended for use on thermoplastic based projector headlamp covers.
Some sellers wave useless patents around like a caveman with a club.
"Having a patent does not make a product work". It just keeps someone else from legally making the same mistake.
What condition are your headlights in? which can be restored and which have to be resurfaced?
1. Do you see flakes peeling off your lens?
2. Does your lens appear to have a thin layer of plastic wearing off the lens?
3. Is the lens deeply pitted?
4. Are there scratches visible on the surface of the lens?
5. Does the lens appear to have thousands of tiny micro fractures in it? (more common with early Chrysler, Dodge, Plymouth headlights)
These are conditions that go beyond the effect of natural oxidation.
These lens are damaged and cannot be restored. They can be resurfaced with a complex sanding and polishing system that include the use of power tools and sealers. The results may last 3 to 6 months before it begins to break down again but none of the cheap free shipping kits found on ebay or hand sanding kits have what it takes to repair the damage described above.
On the other hand
1. If your lens surface is cloudy
2. If the surface of your lens are opaque
3. If the surface of your lens are white
4. If the surface of your lens are yellow
5. If the surface of your lens are brown
6. If oxidation is so thick on your lens that no light can come through
You can restore them to like new in seconds with a non abrasive deoxidizer.: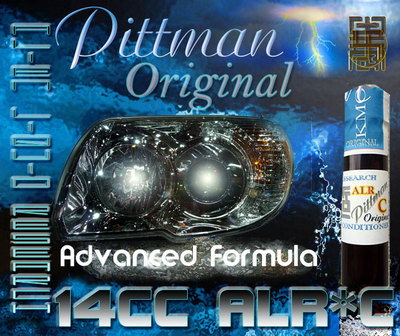 Remove yellow, brown, cloudy, hazy oxidized build up from acrylic lens on cars, boats, aircraft & household applications ON CONTACT.
Recommended for todays expensive high tech projector headlight lens covers. PURE LIQUID formula that works at the molecular level.
100% Pure Liquid De-oxidizer designed for restoring acrylic/ polycarbonate/ plastic lens on contact.
Non abrasive
The concept behind the deoxidizer utilizes the same natural elements involved in creating plastic /acrylic / polycarbonate to create a formula that works like a magnet and absorbs oxidation from acrylic leaving the clear unaffected surface exposed.
Effortless application, results on contact, A one step deoxidizer reacts at the molecular level.
One 14.7cc vial averaging 100 drops can restore 50 + headlights making it the most economical of any headlight cleaner on the market today.
One drop on a paper towel restores your lens to a like new condition without the removal and replacement of the lens. The ability to deoxidize acrylic surfaces where conventional methods aren't applicable is another feature of the deoxidizer

Specifically designed ; tested to deoxidize, clean, and restore
****** ON CONTACT ******
the most heavily oxidized acrylic headlight lens, lamps, covers on, Ford, Lincoln, MGF, MGTF, Mercury, GM, Pontiac, Cadillac, Oldsmobile, Gulf Stream, Beech Craft, Peterbilt, Mac, Kenworth, Chevrolet, Buick, Chrysler, Dodge, Plymouth, Porsche, Jeep, Jaguar, Nissan, Sterling, Subaru, Skoda, Smart, Ssangyong, TVR, Vauxhall, Lexus, Mercedes, Maserati, Toyota, Kia, Geo, Peugeot, Saturn, Suzuki, Hyundai, Volvo, Volkswagen, Audi, Acura, BMW, Mitsubishi, Mazda, Mini Cooper, Ferrari, Cooper, Soarer, Altezza, Infiniti, Saab, Alfa Romeo, Aston Martin, Audi, BMW, Citroen, Daewoo, Daihatsu, Ferrari, Fiat, Hummer, Isuzu, Lamborghini, Lancia, Land Rover, lada, Lotus, MX7, MX5, RX8, Perodua, Peugeot, Proton, Range Rover, Reliant, Renault, Rolls Royce, Bentley Rover, Opel, Honda, Maxima, Camry, versa, titan, frontier, xterra, murano, pathfinder, armada, z, quest, altima, tacoma, tundra, prius, matrix, yaris, corolla, four runner, highlander, RAV4, fj cruiser, sequoia, sienna, avalon, accord, civic, cr-v suv, odyssey, pilot, gx, ngv, sedan, honda, element, ridgeline, s2ooo, fit, si coupe, mazda3, mazda5, mazda6, mx-5 miata, tribute, b-series truck, clear vinyl, plastic, acrylic, polycarbonate, projector head lights, taillights, headlights, lightbars, and convertible rear window and motorcycle wind screens.

Recommended for preservation of expensive hi-tech Projector headlight lens
You will save time and money. A deoxidized lens clarity lasts indefinitely. It can be deoxidized again and again with no adverse affect to the lens.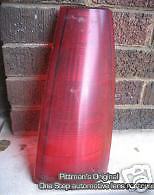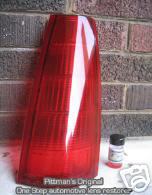 You can try but you can't buy a better Acrylic Lens Restorer at any price
*** Did you find this GUIDE helpful? indicate so below ***
Thank you.