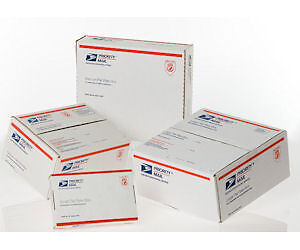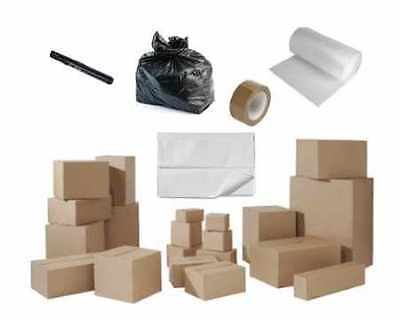 If you ship using Priority Mail, don't waste your time and gas by going to the Post Office rather Use Paypal's Multi-Order Shipping for low prices and to print out your own shipping labels with ease. You can request that your mail carrier, at NO charge, come to your door, and take your packages. He/She will scan them right there before putting in his/her mail truck (believe it or not, this way is much faster than if you took them yourself to P.O.). Go to the USPS website USPS. com and you will find the right form to use so you can request the package to be picked up right at your door (you can either call or send an email ,found on their site, request). You can also get them to pickup and deliver International packages the exact same way.
•EBay and the Post Office have joined together in making special shipping boxes available to all eBay users. Here's the link: ebay supplies. usps. com.
You can also order FREE shipping supplies from the Post Office. Supplies like boxes, labels, forms, clear plastic pouches, cardboard envelopes etc.. Go to the USPS .com for all your shipping supplies. They will send these to your address or if you can go and pick them up at your local post office instead.
I, as a shipper, seller and buyer myself, save and reuse some shipping materials like the foam peanuts, tissue paper and bubble wrap. This can and will cut down on the amount of shipping supplies you may need to buy and this way you always have them on hand at all times.
•Watch for eBay's monthly sellers/shipping promotions. They may offer things like free item posting sales w/shipping for up to 100 items for that month or .99 flat sale fees for 1 month. Combined with the discounted shipping rates- its a win win for you. There are multiple offers they will send you via email or to your account per month..take advantage of them ALL because they are usually all great ways to save money and you never know, you may find yourself needing one of them.