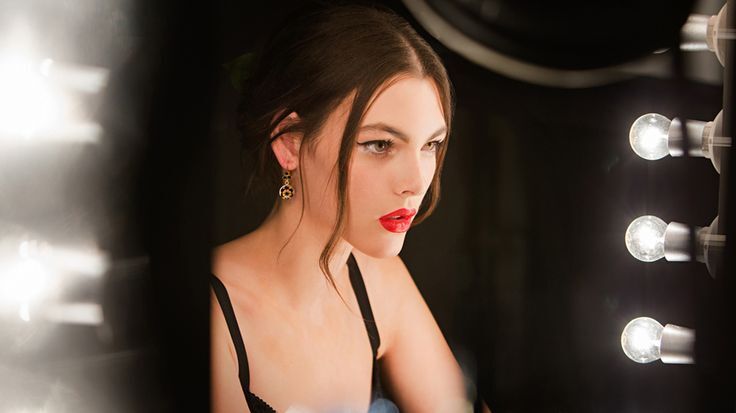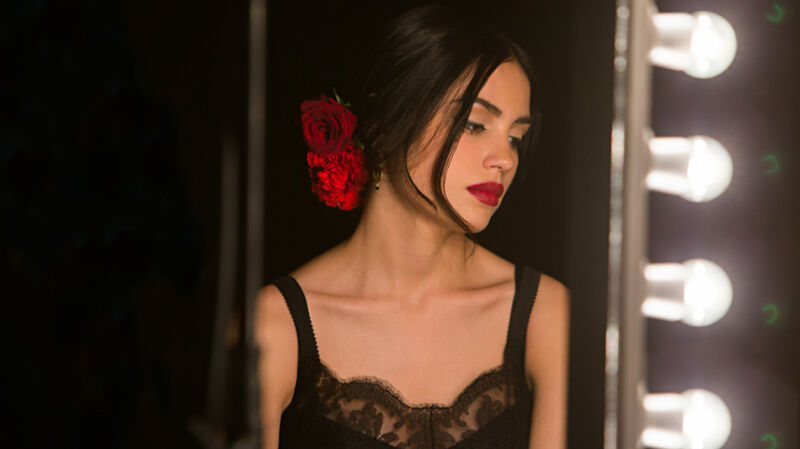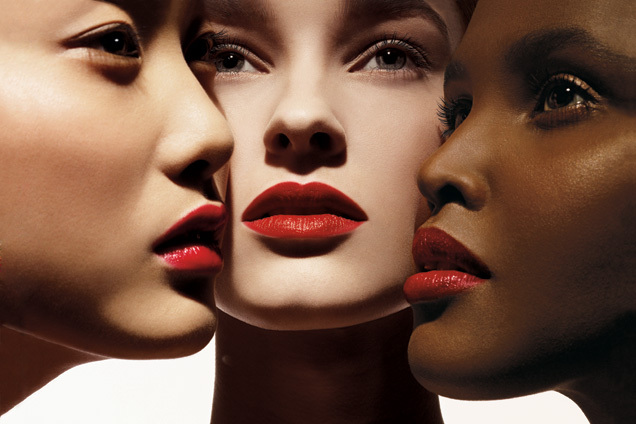 Let's face it: a red lipstick can heat up any beauty look. It's timeless, classic and sexy and can take your facial features from drab to fab in moments. But finding the perfect shade that pairs well with your skin tone can be frustrating. Should you go for a brick red or cherry? Will orange-red be flattering on you, or will it look too OTT? What's a crimson-obsessed girl to do? Consult me of course! I've taken out the legwork for all you red lippie lovers out there and compiled my best beauty tips for your perfect pout match.

Study up before you pucker up, ladies, and read on: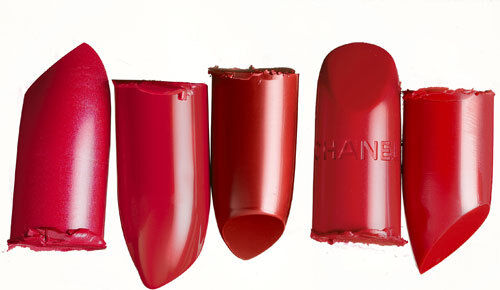 PORCELAIN - This Snow White skin tone contains cool undertones and is best suited to cooler red lipstick shades. However deep berry tones look just as gorgeous. Celebrities like Dita Von Teese, Jessica Chastain and Amanda Seyfried are all pale-skinned beauties who rock these hues regularly on the red carpet.

Try: Kanebo Lasting Lip Colour in Forever Red or Clarins Rouge Prodige True Hold Colour & Shine Lipstick in Mystic Plum.

FAIR SKIN - If you have a fair skin tone like Taylor Swift, Emma Stone or Kristen Stewart, opt for a red with cool undertones. For a statement scarlet pout, use a pigmented red lippie with blue undertones that will still pack a punch but not look too overdone.

Try: Calvin Klein Delicious Fusion Moisturizing Lip Color in Paparazzi Red or Dolce & Gabbana The Lipstick in Devil.

BEIGE - This skin colour is characterised by yellow undertones and looks best with a warm red, but can also get away with a cool red too. Celebs like Charlize Theron, Kim Kardashian and Jennifer Lopez sport a beige skin tone.

Try: Christian Dior Voluptuous Care Lipcolor in Iconic Red or Christian Dior Addict Be Iconic Vibrant Color Spectacular Shine Lipstick in Red Carpet.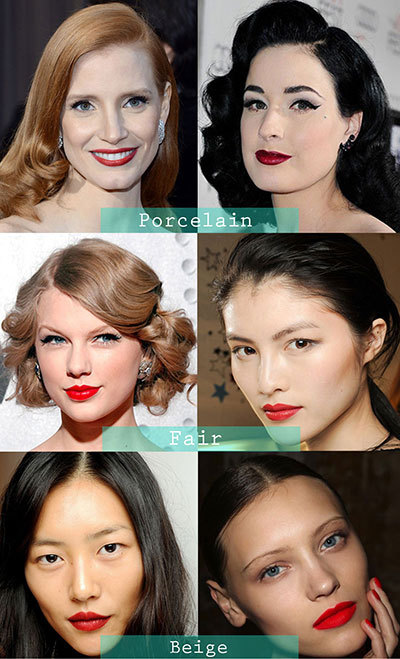 OLIVE - If you have an olive skin tone like Sienna Miller, Eva Mendes and Jennifer Aniston, then your undertones appear more green. Orange-based shades look great in this case and using a blue-based product also provides a beautiful contrast against bronzed skin, also making your teeth look extra white. Remember: bright reds will work every time!

Try: Giorgio Armani Rouge d'Armani Lasting Satin Lip Color in 401 Red or Clinique High Impact Lip Colour SPF 15 - # 12 Red-y To Wear.

CARAMEL – For caramel skin, cool reds are wearable but warm reds are just as gorgeous. If you're feeling a bit bold, berry shades, deep burgundies, blood reds, and wines are also surprisingly flattering. Famous caramel beauties include Kerry Washington, Beyonce and Rihanna.

Try: Dolce & Gabbana The Lipstick Shine in Sheer or Korres Guava Lipstick in Wine Red.

ALMOND - If your skin is similar to the almond likes of Jennifer Hudson, Gabrielle Union and Zoe Saldana cool reds work best. But bold is also the name of the game for darker-skinned ladies as the deeper the skin tone, the more colour your lips can hold, so opt for a statement lip in a brighter shade of red with an orange-like undertone so it can pop against your complexion.

Try: Clarins Rouge Prodige True Hold Colour Shine Lipstick in Fusion Red or Korres Mango Butter Lipstick in Orange Red.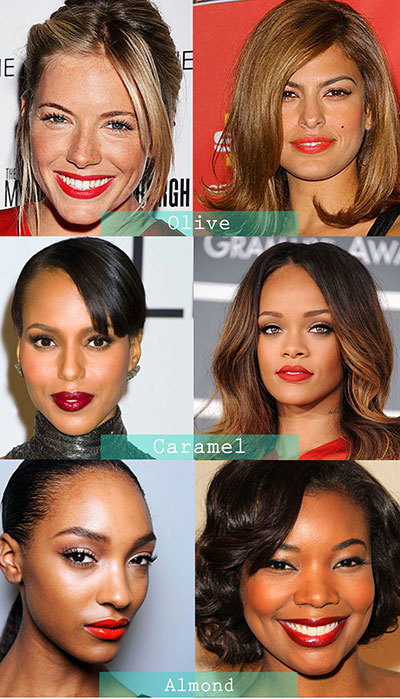 PRO TIP: If you're looking to wear a red lip during the day and want an effect that's a little more subtle, choose a sheerer shade and warm the colour up on the back of your hand, then use your finger to press it into your lips. This will give the colour a more natural finish, making it appear softer as opposed to more done. Or, try YSL Rouge Pur Couture Vernis a Levres Glossy Stain - # 20 Rouge Enamel, which is a gorgeous gloss that wears like a stain, and lasts all day!

Added bonus: A lip liner acts as a magnet for the lip colour, holding it in place for longer, so don't forget to line your pout!