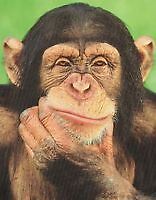 The following article is designed to give the collector of militaria a chance to look at the points relating to spotting fake and reproduction militaria. Please enjoy the article and if you like what you have read, please click 'vote' at the bottom of this page.

HOW TO SPOT FAKE & REPRODUCTION MILITARIA

This guide is designed to be used by the newcomer and intermediate militaria collector to learn how to spot the ever growing number of fake medals, swords, bayonets, uniforms, helmets and items of interest on the market today. In reading this, please bear in mind that knowledge is power and in this game, which will hopefully save you a lot of your hard earned money. Please, sit back with a nice coffee or beer or whatever you wish to drink and ease into your chair, as the following pages could well save your money and possibly your marriage as well!

OK, the first question most of my buyers ask is, why do people sell fakes? Well, the answer is obvious ..... TO MAKE MONEY! There are very few other reasons involved, as most experienced sellers will already know the item is a fake and will try and sell it to you, thinking that you will either never realise its lack of authenticity or be fooled by their promises and misleading salesmanship! Hopefully, after reading this guide you will be armed with some more ammunition in which to fight these pirates of the collecting world. As a collector of 20 odd years and seller of militaria on ebay, I am astounded as to what people will pay for newly made fakes and reproduced (well made copies for replacement) items. I recently saw an SAS special forces beret, which was made in China sell for over $300. I can only feel sorry for the buyer who now thinks that this item was ever owned by a special forces member! However, a democratic system means buyers and sellers are free to interact, hopefully these few pointers will even the playing field a little in the buyers favour. This guide, therefore is not meant to be a fully comprehensive and fool proof list, rather it is designed to acquaint you with some of the pitfalls of buying militaria today.

Why are fakes so common? Well, good question! Yes, I thought so too! The answer is very simple, the numbers of original items of military value are increasingly disappearing, both to the ravages of time, (such as theft, house fires, disasters, the wife finding out what you paid for the sword and ending both your life and the swords etc.) and increasingly, rich collectors who are scooping up all available items of value. This then drives up the prices of what is left and here enters the fakes. The fakes are designed to fill the gap, by offering you what is supposedly an original piece, at a price cheaper or of the same as an original. Another reason for the emergence of fakes is the advent of mass produced goods and technology. Today, fakes can be made in China and India, to name just two countries by the hundreds per day and at very low costs. Through sites such as ebay and amazon, these can then be traded, sometimes annonymously, to unsuspecting members worldwide, who truly believe that what they are getting is an original. Unfortunately, ebay cannot police every listing, as they are not experts and the sheer volume of listings per day must be absolutely huge! However, by using the following bits of advice, you will hopefully spot the fake and ruin the already bad reputation of the seller.

Where to start? Start by checking the search listings for the item you want to purchase. There may be many of the same item selling on ebay, by different sellers. The starting price generally does not matter, as the piece, if original, should fetch its market value on the sale day of the auction, whether it starts at just 99 cents or 99 dollars. Once you have found the right piece, choose a number of different sellers and compare their listing. If there are differences in what each is saying, try and work out which sounds more credible and reliable and go with that seller. There is no reason why you cannot bid on different sellers items, on the contrary, why not do this in order to hedge your bets? make sense to me.

Check the photograph and description. This is very important. If the photo is not clear, you cannot tell the small peculiarities of the original. These include, age, wear and tear, makers marks, silver and gold grades, broken and damaged pieces, size, condition etc. These are very important, as not only do they tell you the overall condition, they can also tell you something of its authenticity as well. Like everything old, like your grandparents for example, age does matter, and shows up in even the best conditioned pieces. Signs of age can be a positive sign of authenticity. Whilst some sellers have been known to artificially age items, most find it too time consuming and in the end don't bother. A sellers reputation hinges on customers coming back, therefore most will not carry out this practice very long. if the photograph is blurred and not visible, simply email the seller and ask for a better picture.

The description of the item is also important. It can contain hidden clues, which if not picked up can sometimes lead the buyer to believe the item original. Sellers should clearly state the item as original or not. There is no reason to leave this area unmentioned. Honesty brings your customers back. A full statement of authenticity would certainly make me feel comfortable in bidding. A full money back guarantee would also make me feel sure of the authenticity. If the item arrives and is not as described or is a fake, simply return the item for a refund. No refund means no comeback for you. And if you fall into the negative feedback trap, it nearly always ends up with you not only losing your money, but also your feedback score. Read the description, take note of condition, age, damage etc. If you still have doubts or questions, simply ask the seller. Asking costs nothing, but by not asking may cost you a fortune!

Seller Feedback/Reputation. Generally a 100% feedback record is a good sign of a sellers integrity. Most sellers will aim to please and have you coming back, others really don't care and treat you with no manners at all, though they are the minority and soon fade away. By looking at a sellers record, you can see what they have sold and to whom. I might add however, that seller feedback can be manipulated. Sellers who get hit with negative feedback, can hire the services of third parties to negotiate a retraction of feedback. One militaria seller in particular has in the past received such feedback and bribed the buyer with money and free items for the feedback withdrawal. The same seller then continues to sell fake/reproduction items at high prices with a 'clean record'. Though, on the whole, this feedback system is a good sign of a sellers credibility and 'code of conduct'.

Price. This does not always mean the item is an original. An original item will always attract a market value, which means what people are prepared to pay for it on the day of sale. Putting a high or low value does not, in my opinion automatically result in the item being a fake. I myself start many of my auctions at low prices, which attracts lots of interest and makes my items more appealing to all bidders. A good start for collectors would be to purchase official price guides. One of the best I have come across is the Manion's price guide, which catalogues, year by year, the current prices which items are selling for in the market. Whilst not 100% perfect in all cases, they are a good guide to what is being paid and what you should expect to pay for an original piece.

Private Auctions. Please, steer clear of these. I have an opinion that these are designed to stop other ebayers from contacting you and telling you that the item you are bidding on is a fake! Simply put, you are by yourself in bidding as only the seller will know who is bidding. As well as this, these auctions can encourage shill bidding from unscrupulous sellers, which can see you paying more than you should!

Check your References. Doing your homework is essential. Militaria collecting has cost me hundreds of thousands of dollars building my own collection, some of which has gone on collecting books and sources to which I study and identify specific items. By reading books on the item (s) and studying and handling the actual items at fairs and auctions, you will then have a great deal of understanding and create a working knowledge of the originals. Do not just jump straight into the collecting game. Study the items first and then slowly purchase them. Our passions can sometimes fly away with us, but the smart collector always collects with both his heart and wallet in mind.

Join militaria clubs and forums. By getting in contact with other collectors, you will be able to see items and collections which you can only hope and dream to own yourself. By checking the makers details, work out where and where the items were made, will give you a great idea on authentic pieces. Other collectors will also help you work out which sellers are reputable. Many ebay sellers have a limited knowledge on militaria, though some will try and dupe you for profit. By joing militaria forums, online and in your community, you'll get to grips with the passion that is militaria collecting. Clubs often subscribe to magazines and online web resources for your benefit. Annual editions of the medal year books for example, are invaluable in gaining an understanding of current trends, reputable dealers and the latest fakes.

Check the facts. Always check the sellers claims and statements carefully. Sellers on ebay, really have an open field to make whatever claims they wish. Some make grandiose and outrageous statements, which are designed to entrap the novice and make them believe the sellers every word. I really can't stand such rubbish! Facts are facts, verifiable staements, that is all. The use of colourful language and verbiage just gets in the way and muddy's the waters, to the point of which you cannot understand what is being said. If you don't believe what you are seeing and hearing from the seller, ask them to verify/prove their claims. By doing this, you are casting away doubts of the authenticity of the item. Check your references, check with your friends, check to see if others are selling the item. Check if the seller is selling the same item, week after week; if this is the case, then its authenticity is in real doubt.

Be careful. Don't just bid on the prettiest and most expensive item. Be cautious and wise. If the item leaves you with doubts, then leave it alone. If it seems right, have a bid. Only ever bid within your budget and always check the facts first! Gut instinct can be a good guide, but using your knowledge and brain can pay higher dividends.

As a collector & dealer myself, I too sometimes fall foul of the faker. However, with this small list of tips, you too can overcome the shame and disappointment of being ripped off! I wish you the best of luck and if you ever want advice or help, I am only an email away. Regards - Jamey - JB Military Antiques, 2/135 Russell St, Morley, Western Australia. Tel +618 9276 5113.