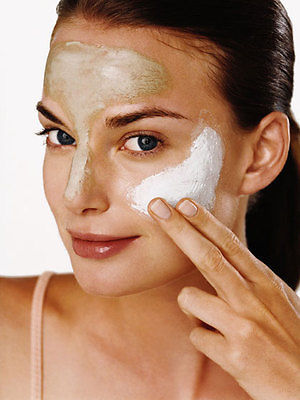 Turning the big 3-0 is when you can expect to see the first signs of ageing. Here's how to give your skin the attention it needs.

Crow's feet: Most women begin to notice fine lines and crow's feet when they turn 30, when collagen and elastin production slows. Still, if you haven't had a ton of sun exposure, an eye cream with hyaluronic acid will be enough to temporarily plump fine lines. Try La Roche-Posay Redermic C Eyes. If you've got more pronounced wrinkles, switch to a treatment with retinol. The ingredient can be irritating, but RoC Rides Correxion Sensitive Eye Cream time-released formula is suitable for even sensitive skin.

Dullness and fine lines: In your 30s, estrogen levels begin to drop. Couple that with past sun exposure, and you get drier, duller skin—and around 35, fine lines usually begin to appear on the forehead's thin skin. To treat dullness, dryness, and fine lines in one shot, trade in your daily moisturizer for one with 10-percent glycolic acid to exfoliate. Try Peter Thomas Roth Glycolic Acid 10% Moisturizer. Or if you really cannot tolerate Glycolic Acid, try Neostrata Bio-Hydrating Cream.

Sun spots: Freckles that used to fade in winter turn into more permanent sun spots. In your early 30s, this is especially common on the chest, which tends to age earlier than other body parts because the area is so exposed and sensitive. It's time to start using hydroquinone, like Neostrata HQ Skin Lightening Gel, which fades superficial spots in four to eight weeks.