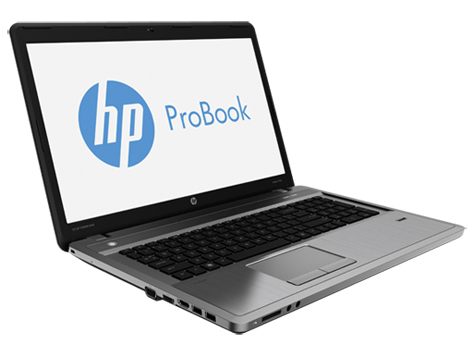 Hewlett-Packard has long been one of the established names in laptop computing. They cater for all markets and user needs, providing a number of different ranges of laptops. This guide will focus on the key features of the ProBook Core i5 4740S, a powerful business laptop that is perfect for working on the go. The guide will detail the key features of, as well as how to buy, this HP Laptop on eBay.
Key Features of the HP ProBook 4740S
This laptop comes in a number of different versions, some with the Core i7 processor and others with various iterations of the Core i5. As previously mentioned, this guide will focus on the i5 version, more specifically the 2.5GHz version. To get an understanding of the laptop, an overview of the key features is important, followed by a more detailed analysis of the key components. The table below shows the features laid out in a way that makes them easier to read and compare to other laptops:
HP ProBook

Feature

Specification

Processor

Intel Core i5-3210M 2.5GHz

Memory

8GB (DDR3)

Hard Drive

750 GB 7200 rpm SATA II

OS

Genuine Windows® 8 Professional 64

Display Type

17.3" LED-backlit HD+ anti-glare (1600x900)

Max Resolution

1600 x 900

Graphics Processor

AMD Radeon HD 7650M with 2 GB dedicated GDDR5 video memory

Optical Drive

DVD+/-RW SuperMulti DL
From examining the key attributes, it's clear to see that this is quite a serious bit of kit. Whilst Windows 8 Professional makes it perfect for business users, the impressive processor, memory and graphics processor make it an excellent multimedia laptop too. To get a better understanding of this, the key stats will be examined in further detail:
Processor
Intel's Core i5 processor is one of the best processors of its generation. It is speedy, runs smoothly and keeps a reasonably low temperature. Clocking at 2.5GHz on the HP ProBook, it comes very close to rivalling processors seen on the Ultrabook range. The processor determines how efficiently the machine can compute information from processes that the system runs. 2.5GHz is pretty quick and will handle all but the most arduous of tasks with ease.
Memory
This machine comes with 8GB of DDR3 RAM, meaning that it is of the highest quality and can transfer data at the quickest rate. RAM helps support the processor with system load and 8GB is a pretty respectable amount for a laptop. It means that system tasks can have more resource allocated to them, meaning that they can be processed quicker. More RAM means more programs can be ran at once, making multitasking easy.
Hard Drive
The hard drive stores the information that the computer uses and saves. The bigger the hard drive, the more space for storing files, multimedia and applications. 750GB should be more than enough for most users, and the 7,200rpm speeds mean that information is read and written almost as fast as possible. The only thing faster than a SATA II hard drive is a solid state drive or SSD, which could potentially be upgraded to.
Operating System
Windows 8 Professional is used for this laptop and delivers some essential tools for business users. There are a myriad of features of this OS that make it the perfect choice for small or medium business owners. Added protection, such as finger print scanning and extra hard drive encasing, means that this is one secure machine.
Other Features of Note
Some of the other key features worth mentioning are:
· A 17.3 inch widescreen display, which is LED backlit and has an anti-glare finish. This makes the screen easy to view when on the move and has a high-definition display in a resolution of 1600 x 900
· A dedicated graphics card means that this laptop will perform reasonably well as a gaming machine. It should cope with most games on a medium setting with its 2GB of dedicated video memory.
· A brushed aluminium case keeps everything protected and looks great too. However a laptop case will make sure that this doesn't get scratched.
A full set of HP drivers should be acquired so that a system restore or reinstall is made possible should there be a need.
Buying an HP ProBook 4740S 17.4" on eBay
If, after reading this guide, the customer has decided that this is the laptop for them, they can navigate to theLaptops and Notebooks section under the Electronics category of eBay's site. From here there are some helpful features to make finding the right laptop easy:
Refines
Once on site, it is possible to either do a keyword search for the relevant items, or utilise the left-hand refines to narrow down the results that are displayed on the main page. Features such as the brand, model, processor, memory, hard drive and other features can also be filtered to gain the most applicable results.
Product Pages
After refines have been made, a list of relevant products will be displayed. Clicking on one of these will open the listing page for that product, where information such as a detailed description, image gallery, delivery options and seller information can be found.
Sellers
By clicking on the seller name, that seller's unique page will be displayed. This shows all their vital stats, such as their sellerratings and comments made by their previous customers. It is also possible to contact the seller.
Auctions and Buy It Now
Once a desired product has been found, it will be possible to bid on items in auctions or if available use the option to buy it now.
Conclusion
The components that comprise the HP ProBook 4740S make it an effective choice for both business and multimedia users. It is powerful enough to perform tasks for almost any user. When shopping for one on eBay, refines, product pages and auctions make it easy to find the right item and the customer is protected by the buyer protection programme.