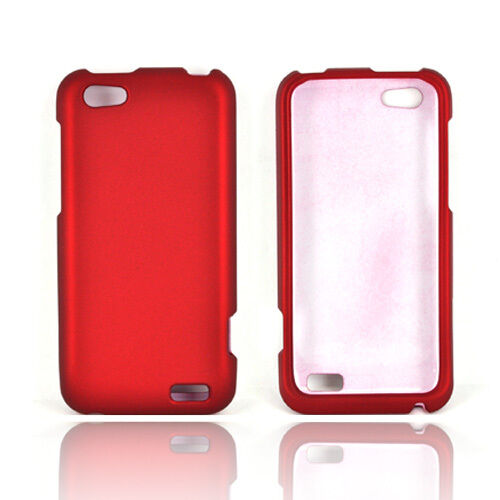 The HTC One has an attractive, polished aluminium body and, with all its special features, it may be difficult for users to hide their HTC One under a protective case. However, preserving the features and the stylish look of the phone requires a protective case so it remains in good working order for years to come. This guide will take a brief look at the HTC One, the range of cases available for it, and how to buy the cases on eBay.
Key Features of the HTC One
There are a number of key features to HTC One phone, and these are as follows:
· The HTC One is powered by the Qualcomm Snapdragon™ 600 quad-core processor with 1.7GHz of power.
It uses the Android™ with HTC SenseTM platform and has HTC BlinkFeedTM which allows content to be streamed live onto the home screen.
· It has 2GB of DDR2 RAM with a total storage of up to 64GB.
· It has a vibrant 4.7-inch PPI Full HD display (1080p) with an innovative HTC Ultra pixel camera with one-press continuous shooting to capture up to 20 photos and a 3-second video.
· It also has VideoPic, including HTC Video Highlights which automatically selects the highlights of an event and creates a 30-second movie automatically.
· One-press sharing allows for content to be streamed to social media easily.
· The HTC One also has dual frontal stereo speakers with powerful amplifiers and HTC One BoomSoundTM for bigger sound with less distortion.
· It also has Sense Voice for better call clarity with dual built-in microphones that detects ambient noise and boosts the in-call voice.
· Sense TV allows users to channel surf using the HTC One.
· The fully aluminium, slim HTC One with tapered edges weighs 143g (0.31lbs) and is 5.4 x 2.7 x 0.4 inches (13.7 x 6.8 x 0.93 cm) in size.
Types of Cases
The following are a categorised collection of the types of cases that may be available for the HTC One:
Slim Cases
Case-Mate Barely There : a thin but impact resistant hard shell case that preserves the thin look of the HTC One. It snaps onto the back and sides of the handset, with the interior lining adding cushioning and the lay-flat design extending the bezel to protect the screen. Available in several shades, including bright colours.
Speck GemShell : flexible, thin, see-through, durable case that wraps around the handset, with a raised bezel keeping the screen protected from damage when lying flat and rubberised button covers for a sturdy grip during use.
Belkin Ultra-Thin Case : thin layer of durability with raised front to protect the screen, this polycarbonate case has cut-outs for all the ports, including a space to view the notifications bar.
Spigen SGP HTC One Case Ultra-Thin Air : lightweight and ultra-thin, this durable polycarbonate case is non-toxic whilst offering protection from external impacts.
Hard Shell Cases
HTC One Double Dip Hard Shell Case : officially licensed case with a main body and two end caps in a different colour that clip to the top and bottom of the phone, ensuring a tough exterior for all-round protection. The design ensures the BoomSound speakers work properly to amplify music, whilst the shell sits slightly raised to protect the screen from damage.
Incipio DualPro Shine : shock absorbent silicone layer along with Plextonium brushed aluminium shell is built to be durable in the event of an accidental drop and has been built with materials that will not affect signal reception. Port and camera cut-outs are included in the design.
Ballistic SG MAXX Case : offering four layers of specifically engineered protection, this case has a durable holster, covers for the ports, a no-slip grip, reinforced corners and a replaceable but rigid screen protector.
Soft Shell Cases
Otterbox Commuter Series : durable polycarbonate shell on the back and silicone inner section helps to absorb impact. Comes with a clear screen protector to protect against dust, finger smudges and scratches, with clear access to all ports, including space for the rear-facing camera.
Waterproofing Cases
Krusell Sealabox : silicon case with a clear surface, this range of colourful cases is waterproof up to 1 metre for 30 minutes and comes with a neck strap for easy transport.
Multi-function Cases
HTC One Double Dip Flip Case : this flip-style case has a stand on the back of the case to hold the handset in place in landscape view for watching videos and films. It has a tough polycarbonate exterior for protection when closed up.
Platinum Series PT-HOC53SG Case : a built-in kickstand allows for watching videos and films in landscape view. It has a felt-lined holster and belt clip for portability.
HTC One Leather Case and Wallet : this stylish case made from Italian leather has enough space to fit cards and cash to keep everything in the same place. It comes in a variety of muted colours such as dark orange, chocolate and red.
Belkin Wallet Folio Case : this case doubles as a wallet with room for several cards and cash.
Mophie Juice Pack Extended Battery Case : as well as offering protection, this lightweight case can recharge the handset battery when required.
Pouch Cases
Proporta Leather Pouch : this faux-leather pouch allows the handset to slip in and be kept secure with a pull tab and comes with an aluminium lining for protection against scratches.
How to Buy HTC One Cases on eBay
Once having decided to buy a HTC One case, buying on eBay is easy with these steps:
· Use the search bar at the top of the screen to type in the model and brand names of the case in question. Browse the listings as they are, or use the categories to narrow down the results.
· Search by category is also possible. Use the drop-down menu next to the eBay logo to go to Electronics, then Mobile Phones & Accessories, then Mobile Accessories and finally Cases, Covers, Skins.
· Use the categories on the left hand side to narrow down listings by 'Format', 'Product Type', 'Compatible Brand', 'Colour', 'Condition', and 'Price'.
Conclusion
Whilst it may be difficult to cover up the attractive HTC One, it is an important step in protecting the handset for years of reliable use, and helps to preserve the phone for any potential resale in the future. There is a large range of HTC One cases available to buy on eBay, and buying is easy by following a few simple steps.