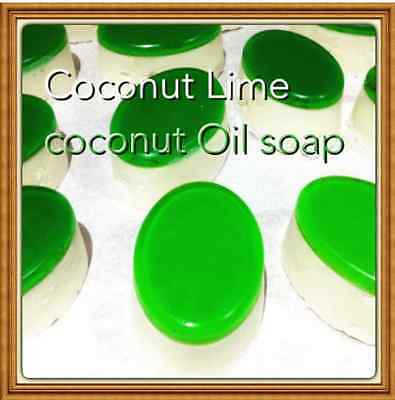 As a Soap Maker I use the slow cooked hot process method, which means all the goodness of the natural ingredients are preserved for you as much as possible.
Each bar begins with a high percentage of nutrient rich organic extra virgin olive oil to which we add organic coconut oil for fluffy lather, organic palm oil to increase longevity, organic high quality sunflower oil for its superior skin care properties, and organic castor oil for a dense creamy lather that conditions and moisturizes. Next we add responsibly wild crafted and organic botanicals, fragrant organic spices, purifying earth clays, and tropical butters for their exceptional skin care benefits. Finally, we scent our wildly aromatic olive oil soaps with only pure essential oils extracted from plants... fresh clean scents, the way mother nature intended.
Fake soap is defined as all those mostly synthetic, so called "soaps" that are full of harsh detergents and petro chemicals...the ones that fill the shelves of many stores today. This includes the pretty clear (or opaque) "glycerin" soaps shown above (many of them are made with cheap, harsh synthetic soap bases), most of the commercial shower gels and liquid soaps on the market, the highly touted "hypoallergenic" soaps recommended by main stream dermatologists (the word is meaningless!), virtually all of those rock hard triple milled, overpriced French soaps, and even many of the supposedly "natural" soaps found at your local health food store! Check out the ingredients (if they bother to give you any) and you'll see just how many cheap oils & fats (like soy, canola, animal fat or tallow) and synthetic petro-chemicals their so called "soaps" really contain. Don't buy into it!
You can't add a pinch of herbs and a natural sounding name and make fake synthetic soap real. Read labels carefully, ask questions, inform yourself. Even if you've been using these harsh commercial soaps for years, after you read this page and try our natural soaps, you'll know just how much better and safer your bathing experience can be!
with a little bit of knowledge, real handcrafted natural soap is fairly easy to spot. It should say "soap" on the label. By law, fake soaps can't use that term so they call it a "beauty bar" or a "moisturizing bar" or some other nonsense. Look for soaps with cold pressed organic extra virgin olive oil as a main ingredient which is rich in antioxidants and revitalizing skin nutrients
You can use the microwave test to distinguish real soap from glycerine soap otherwise known as melt and pour soap or craft soap. A melt and pour soap will begin to liquefy after 10-15 seconds in the microwave. (They don't last very long in your tub or shower either.) Cold or Hot process soap won't melt that easily. Most of the melt and pour soap bases don't have as much skin care value as cold process soaps and many of them especially the really cheap ones, contain harsh and sometimes even harmful ingredients.
If it dries your skin out or makes it feel tight or itchy, it may not be real.
If you want superior skin care, choose cold or Hot processed soap.
We prefer the Hot process method when it comes to making our soap as the curing time (drying out of water) is reduced by the half the time and your soap bar is safe to use the very next hour with no Lye present in your finish bar of luxurious soap.

Published by Founder of Coconut Dreams Australia
Katherine
x