Do You Have Lots of Questions?
Are You Looking For An Oracle Deck That Will Gently Guide You On Your Path?
Stop searching because here it is.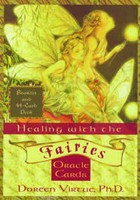 My husband and I have had a new age gift shop for over 5 years and we love that we can now share our products and knowledge with you no matter where you are. Our range includes: crystals, jewellery, books, CDs, DVDs, tarot decks, oracle cards, incense, resins and oils, salt lamps, candles and heaps of new age gifts.
Doreen Virtue's Healing With The Fairies Oracle Cards strikes a perfect balance between gentleness and guidance.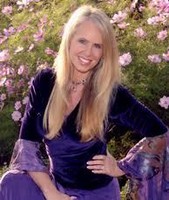 These cards will open a doorway to other realms and give you access to all the wonder the universe holds. You can easily immerse yourself in the world of the Fairies through these cards and you can access the knowledge of another realm.
This is a great deck to use for reading for yourself or for others.
Each and every card of this deck is filled with colour and imagery that tells a story and takes you on a jouney.
The evocative colours and features of each card clearly convey a sense of what each card's message is. When working with this deck for divination take your time. Immerse yourself in the artwork and look at what thoughts, feelings, memories, stories and emotions are brought to your mind. You will find that each and every card has a very different energy and resonance.
The cards themselves are uncomplicated and very easy to read and relate to. The main thought or mesage for the card is included as a simple banner along the bottom of card. A very lovely feature that I like about these cards is that there is a border around the outside of the picture. I know that seems a little inconsequential, but for me personally I like the special little touches in life that can turn the oridnary into the extraordinary.
This set also includes a very comprehensive Guide Book to help you with interpreting the messages that the cards are giving you. Doreen Virtue is one of the most respected authorities in the world of angels and fairies and she expertly guides you through this deck and helps you to foster a deep understanding of Healing With The Fairies Oracale Cards.
Healing With The Fairies Oracle Cards is a great deck to extend your knowledge and your reading skills.
Add this beautiful deck to your collection by bidding now and share in all the great wisdom The Fairies have to offer you.
We have access to an enormous range of tarot and oracle cards but we only list the decks that we truly believe are the very best.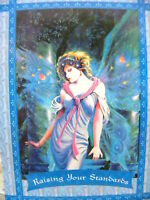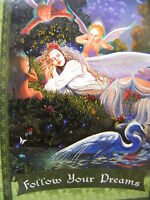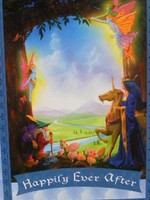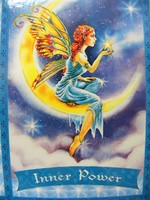 "Fairies are natures powerful guardian angels, and they can miraculously assist you with your self-esteem, relationships, health, and career. The fairies will help you find new inner strength and confidence, and guide you in treating yourself with greater love and respect."