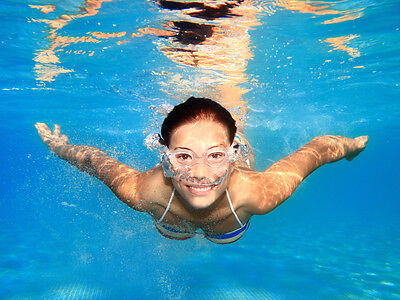 We all know that an active lifestyle results in a healthier body (and a better mindset). Adults are recommended to have at least 150 minutes of sports activities per week to get enough movement. With that being said every individual person has his/her own interest when it comes to this topic. To make exercising on warm days more attractive swimming can be the solution. Actually swimming is one of the best ways to get fit since this sport trains nearly every muscle in the body. And for those who don't own a backyard pool there are many public pools to find throughout the entire country.

Whilst swimming something amazing happens to your body. Did you know that when you are in the water up to your waist, your body only bears about 50 percent of its weight? Go into the water up to your chest and that number reduces to around 25 to 35 percent; with water all the way to your neck, you only have to bear 10 percent of your own weight. The pool handles the other 90 percent. This makes the pool an ideal place to work stiff muscles and sore joints, especially if you're overweight or suffer from arthritis.

Swimming could also be very effective for people suffering from arthritis. In its recommendation for the right types of exercise for people with arthritis, the Arthritis Foundation suggests those that stretch muscles, those that strengthen muscles, and those that provide an aerobic workout. A few laps in the pool combines all three!

If the pool is heated, this is even better for arthritis sufferers, as the warm water can help loosen stiff joints. In fact, people with rheumatoid arthritis receive greater benefits to their health after participating in hydrotherapy than with other activities. It's also been proven that water-based exercise improves the use of affected joints and decreases pain from osteoarthritis.

Already excited to dive in?