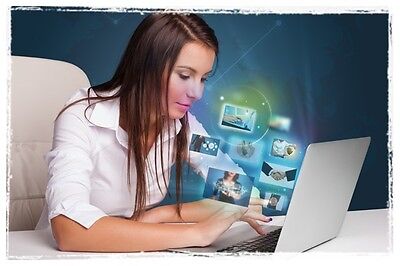 For most of us, our work day consists of spending the majority of our time indoors, usually under fluorescent lighting, with recycled air cycling through the venting system, staring at a computer screen for hours on end. Without the benefit of fresh air and sunshine, is it any wonder that by the
end of the day we start to feel bleary, worn out and not quite ourselves?
During the work day you are being exposed to hundreds of thousands of electromagnetic frequency waves. This EMF radiation is being absorbed by your body all day long and has been shown to negatively effect our health. These kinds of electromagnetic frequencies have been shown to cause:
* Stress
* Anxiety
* Memory Loss
* Fatigue
* Insomnia and Sleeplessness
* Lapses in Concentration
* Headaches and Migraines
* Depression
* A Weakened Immune System
Thankfully, something as simple as putting a
Himalayan Salt lamp
into your working environment can have a big impact on your emotional and physical well being as you go about your work day. And best of all the benefits are even more far reaching than just combatting the effects of electromagnetic radiation.
A Himalayan salt lamp will also improve the quality of the air that you breathe during the day by absorbing the positive ions in the air, neutralising them and then releasing them back into the atmosphere as negative ions that feed your cells, boost your health and promote a sense of calm and rejuvenation.
A
Himalayan salt lamp
will:
* Counter the effects of EMF radiation from your electric devices
* Provide relief from asthma and other respiratory illnesses
* Increase mental alertness, i
mprove memory and concentration
* Boost your body's natural ability to heal itself
* Reduce stress and anxiety
* Assist with depression and mood swings
* Improve skin conditions such as psoriasis and eczema
* Help to regulate sleeplessness and insomn
ia
* Remove air pollution and eliminate odours around your office
Choosing the right Salt lamp to benefit your working environment will depend on the size of the room you are trying to protect. If you have a small workstation and just want to focus on your personal space within the office then something as small as a Himalayan salt
tealight candle holder
will be enough to feel significant changes in your environment.
The larger the area the larger the salt crystal in your salt lamp should be.
Click here
to see our post about selecting the right sized salt lamp for your area, or
to see our range of lamps.