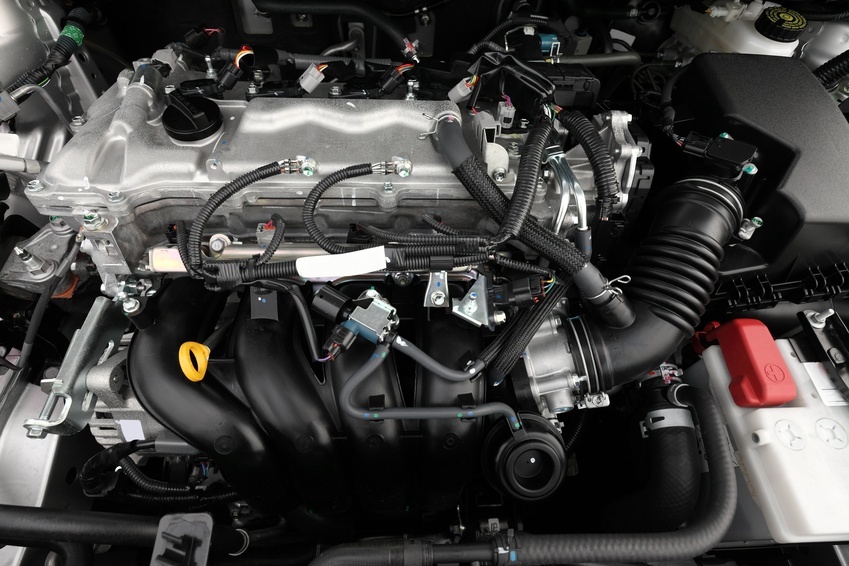 Buying a new engine for any vehicle can involve a considerable investment. When investing a large amount of money, buyers want to make sure they get fair value for the amount spent. Several options are available to buyers of Holden engines, depending on their circumstances for buying the engine. A new engine, right out of the box, is going to be a more reliable option, but it is also more expensive. A remanufactured engine is generally a less expensive option while still delivering good reliability.
Used engines, depending on their condition, can be a good value purchase. Buyers of Holden engines can purchase new engines directly from an authorised Holden dealer. Rebuilt engines are available from factory remanufacturers, and used engines can be purchased at salvage yards. Sellers on eBay, however, offer all three options for Holden engine purchasers and provide the convenience of shopping from home.
Selecting the Right Type of Engine for the Circumstances
Deciding whether to buy a new, remanufactured, or used engine is often determined by the budget of the buyer. It can be helpful for buyers to know the advantages and disadvantages of each type of engine before making a purchase decision. The following chart provides a quick reference for buyers to review when considering an engine purchase.
| | | |
| --- | --- | --- |
| Engine Type | Advantages | Disadvantages |
| | All new parts, longer life expectancy, fewer failures after installation | More expensive, generally sold as block and head assembly with no manifolds |
| | Less expensive than new, built by factory technicians, generally consistent quality | Some used parts are reconditioned and not replaced, may include an intake manifold but not other components |
| | Less expensive option, often sold with as complete assemblies with manifolds and some components | Unable to verify quality, previous usage can impact condition, unknown maintenance record |
Buyers should always ask what is included with the purchase of the engine, regardless of the engine type. New and remanufactured engines may come with gasket kits for intake and exhaust manifold installations. Used engines may come with any number of extra parts.
What Buyers Should Know About Different Engine Types
Buyers considering purchasing an engine can benefit from knowing what to expect when selecting from new, remanufactured, and used engines. Making an informed buying decision helps buyers get the most value for their money. One should look for an engine that is the same size and with the same specifications as the engine that is being replaced. Conversions to a different size of engine or changing from a petrol engine to a diesel engine are difficult projects even for trained technicians.
New Engines
Engines purchased new are built with all new parts and buyers present little concern for the quality of the assembly. New engines come generally as a short block with just the crankshaft and pistons installed, no cylinder head is included. A long block engine has the head installed and may have the timing gears and belt included. The other components must be bolted onto the engine like the intake and exhaust manifolds. The engine components such as the alternator, power steering pump, and air conditioning compressor also need to be bolted on to a new engine.
Remanufactured Engines
A remanufactured engine may have some used parts such as the engine block, heads, crankshaft and camshaft. The block may be bored out for slightly larger pistons; the crank and cam bores may be bored slightly larger for thicker bearings due to the original wear of the engine. Generally, a remanufactured engine has new pistons, rings, and bearings in the block. In the head, the valves, valve springs, and valve seals are also new. Buyers should be certain to ask about the remanufacturing process to find out exactly what components are new and which parts are reconditioned. Remanufactured engines often come with an intake manifold but seldom include an exhaust manifold.
Used Engines
Used engines frequently come out of wrecked vehicles that have too much body damage to repair. Other vehicle failures that cause a car or truck to be sent to the salvage yard may not involve the engine, and the motor can be salvaged. Used engines often come with all parts attached, including the intake and exhaust manifolds. Intakes may also have wiring harness, injection parts, and other components included. Alternators, starters, air conditioning compressors, and power steering units are usually removed for separate sale. Buyers should inquire about parts and components included with the engine when making a used engine purchase.
Tips for Buying a Holden Engine
When buying an engine, there are some basic tips that can help Holden engine buyers get more value for the money. Dealers are free to set the markup on components sold out of their parts departments. If buying a new Holden engine, calling a few dealers in one's general vicinity and comparing prices may result in a discount. Some engine remanufacturers specialise in brands such as Holden, and their technicians are more familiar with the product, and they may advertise the use of the brands parts as a connection to the vehicle manufacturer. If buying a reconditioned engine, one must ask if the components used to remanufacture the engine are original equipment parts or aftermarket equivalents.
Tips for Buying a Used Holden Engine
When buying a used Holden engine, the more that is known about the engine, the more likely the buyer is to find a quality product that can last after installation. It is a good idea to get as much background information on the Holden engine as possible from the seller. Learning about facts such as the number of miles on the engine, the owner's driving habits, and the reason for selling the engine is helpful in making the purchase decision. If the vehicle the engine came from was in an accident, it is important to find out where the damage was; if the vehicle was hit in the front, it might be an indication of hidden damage to the engine or engine components.
Buying a Holden Engine on eBay
If you are looking for a Holden engine, you are likely to find new, remanufactured, or used engines on eBay. Simply enter "Holden engine" into any eBay search bar, and use the available filters to narrow the selection to the type of engine you are looking for. You can use keywords, such as "V8 Holden engine", to look for specific cylinder configurations or search through deals on automotive items.
Once you have identified a Holden engine that meets your criteria, use the 'Ask a question' link on the listing page to communicate directly with the seller. Discuss the options of picking up the engine or having it shipped to you. Review the seller's feedback rating to see how previous buyers rate their satisfaction with that particular seller. Verifying the seller's background goes a long way towards ensuring peace of mind in your transaction.
Conclusion
Buying an engine for a Holden vehicle need not be a difficult or tedious process. Holden is one of the more popular vehicles on the road, and buyers have a lot of options to choose from. Understanding the advantages and disadvantages of the different types of engine available can help the buyer make an informed decision that meets with the available budget. Knowing what to expect when shopping for a Holden engine can help buyers determine what additional parts may be needed to fully assemble the engine. Additionally, understanding the differences between new and used engines can aid the choice of engine. Following the basic tips in this guide can help buyers ask the right questions to make the right purchase and get value for the money spent.
Holden Engine|Engine|Car|Used Engine|Vehicle Parts