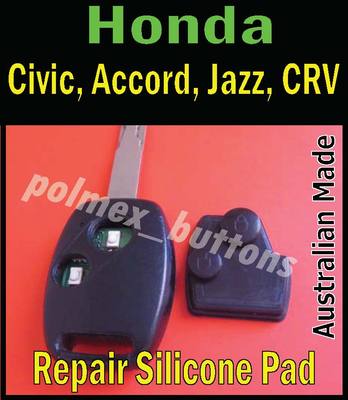 Honda Civic CRV Odyssey Jazz repair Silicone buttons for integrated key & remote
Our Polmex_Buttons are made form high grade Silicone and are 100% designed and manufactured i Western Australia. Polmex_buttons are designed to last offering outstanding resistance to weathering, ageing and chemicals.
Remote buttons in most remotes are made from flexible plastic called elastomer. When buttons age, material they are made of 9 with exception of LSR silicone) break down and oily substance comes out clogging switches. Remote still works but buttons are becoming less responsive and work randomly. If your remote has similar problem and buttons are worn you need to clean switches first before fitting our new LSR Silicone pad.
To clean switches in your remote you will need Isopropyl alcohol which can be purchased in Australia from local chemist or dick smith or mitre 10. Approx cost of 100ml is about $10. If Isopropanol is difficult to find you can use tee tree oil.
Use wooden skewer or toothpick to dip it in isopropanol and place a couple of drops on the top of switch. Keep pressing switch a few times till it starts clicking.
Wipe excess of alcohol with cotton bud and repeat the same process . After couple of rounds of cleaning your switches should unblock and become more responsive.
You MUST NOT use any other solvents or compressed air to clean switches as you may damage it.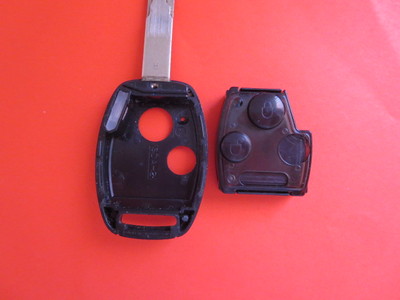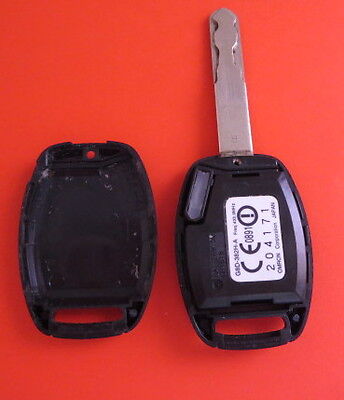 Add a caption
Honda repair buttons for worn remotes fitting procedure