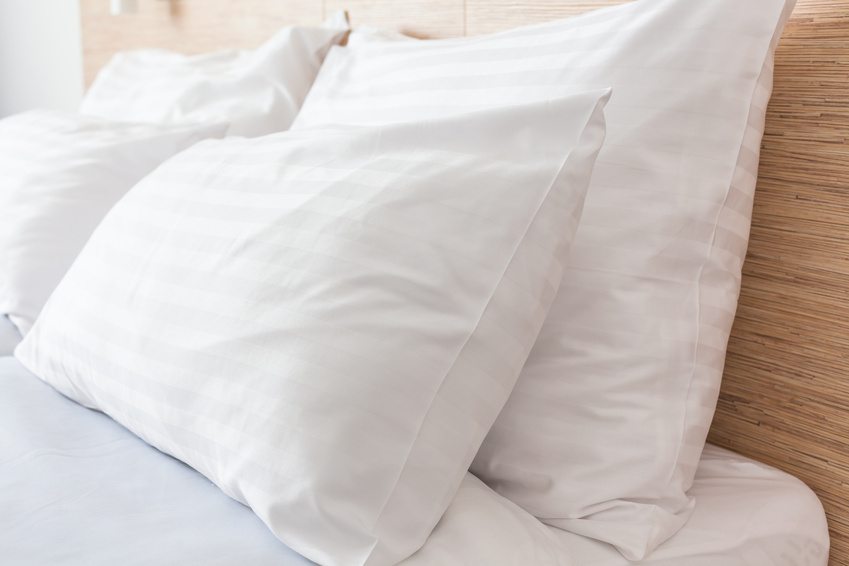 Pillows need replacing regularly because with time, they become uncomfortable and unhealthy to use. eBay offers a range of replacement pillows and corresponding mattresses to suit different sleeping needs. Before making a purchase, buyers might want to know more about the different options available, how long they should expect to keep their new pillows, and what to do to prolong the lifespan of those pillows. The right pillow should last buyers for more than a year.
Why Pillows Need to Be Replaced
When pillows cause health problems, it means it is time for replacing them. They have stopped providing the necessary support for the body during sleep and start causing neck and back pain. And worse, they have an accumulation of dead skin cells from the body that together with sweat, give rise to bacteria, mould, and dust mites, which in turn cause serious respiratory problems and allergies.
Choosing the Right Pillow
People's sleep patterns should determine their type of pillow. A pillow should support the head and neck and keeps these body parts aligned straight with the spine, regardless of their sleeping position. If a pillow deflates or loses its fluffiness quickly, it means it is no longer providing enough firmness to ensure this alignment, and that is when discomfort starts.
Pillow Specifics
Buyers who sleep on their backs need a pillow that is moderately flat but firm enough to allow the head and neck to align in a straight line with the back. Medium firmness is the best choice. The pillow should also be fluffier to raise the chin and head, to ease snoring and make breathing easier. This kind of pillow is also more comfortable. Those who sleep on their sides need firmer pillows to allow the neck and head to keep in line with the spine. Stomach sleepers, on the other hand, if they need a pillow, should choose a soft, thin one just to help lift the head off the bed and align it properly with the neck and spine.
Pillow Types
Buyers also need to decide what filler to have inside the pillow. Several options are available.
Type of Pillow Fill

Description

Feathers

Firm

Good pliable shape

Down

Softer and more durable

Provides excellent medium firmness

More expensive

Memory foam

Provides firmer support

Conforms to head and neck

Softens more quickly with use

Water

Conforms to neck

Altered by adjusting water levels

Cotton and polyester

Less expensive

Provides medium-to-soft firmness

Anti-allergy

Wears out faster than others
With the various types of filler, and depending on his or her needs, a buyer has many options. It is important that a person identifies his or her individual needs before buying.
Signs It is Time for a New Pillow
Pillows generally last between 6 months and 2 years. People with allergies, however, need to replace their pillows more often. During that time span, there are certain pointers to watch for. When they appear, it is time to buy a new set of pillows.
Pillow Flops
To check if the pillow still has life, fold it in half and place a shoe on it. If the pillow is still sound, the shoe pops off as the pillow springs to its original shape. If, however, the pillow is virtually dead, it stays folded. For a feather pillow, fold it in half and press out as much air as possible. Upon release, it should revert to its original shape if it is still sound.
Other Pointers
There are several other indications that one should consider shopping for a new pillow. These include the following:
Head, back, or neck ache experienced upon waking
Asthmatic symptoms or chronic sinus problems
Stained pillow
Lumpy or shapeless pillow
These signs show it is time to buy a new pillow. Sleep and health are being seriously impaired.
Prolonging the Life of Pillows
There are steps to take to prolong the life of pillows. Owners should apply these within a 6-month to 2-year timeframe.
Wash the pillows regularly to eliminate dust mites and droppings.
Use a mild detergent and antiseptic for germs.
Invest in dust mite pillow protectors, which zip tightly over pillows.
Ensure the right kind of pillow for particular needs.
Owners should choose the right pillow and use proper precautions. Then the bed pillow is likely to last in optimal shape and contribute to the comfort of the user.
How to Buy New Pillows on eBay
bedding. Buyers should be sure to acquire pillows that ensure safety for the back and neck areas, as well as provide a comfortable night's sleep.