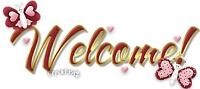 Max Factor created foundation in the 50's to help film stars look flawless on the big screen and it was a hit because it gave the illusion of perfect skin. Today, foundations come in a variety of formulas to suit every skin type. Besides making your skin look good they can also have added ingredients to help in other ways: Sunscreens guards against the ageing effects of the sun, Light Reflecting Pigments bounce light off the skin, making is look smoother and blemish free.

First step is to dot the foundation onto the forehead, cheeks, chin and nose - you can use either your fingers or a sponge. Step two is to blend the foundation ouwards across the cheeks, forehead adn nose. Fade it out gradually down to the jaw adn towards the hairline. NEVER blend upwards as this will clog in our facial hairs and eyebrows! Third step is to use your ring finger to dot conealer around your eyes and gently pat it in. Don't put it on your lids as it can cause eye shadows and creams to crease. The fourth and final step is for a better blended and more even finish, sweep the clean side of a sponge over your face, then do a final check in natural daylight.
Some more tips to help you are:
Do Build up gradually

Don't put concealer on first - it will get wiped off as you blend

Do blend, blend, blend - foundation should never be visible

Don't use foundation to add colour - that's what blusher is for (see my other guides!)

Do let foundation settle - before moving on to the next stage

Don't cover up perfectly good skin - show it off instead!