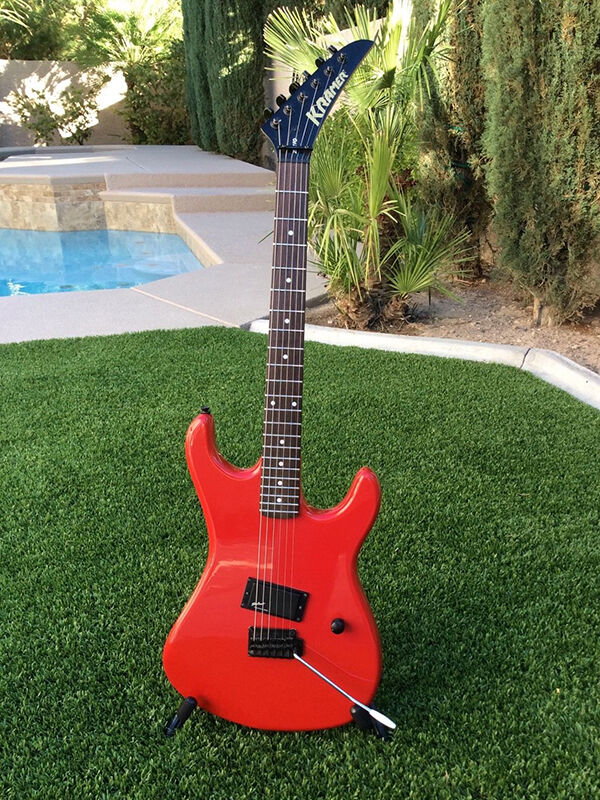 The electric guitar is the backbone of many contemporary music genres, and it retains the rebellious allure befitting the instrument that gave birth to rock n' roll. While plenty of today's young people might prefer samplers, turntables, or software packages, giving the electric guitar a shot connects each person to a history of great musicians whose playing has inspired several generations to strum and shred. Whether someone is choosing a new rig or picking the perfect axe to inspire a new player, these tips can help establish the best fit.

What Is an Electric Guitar For?
The most important factor guiding a guitar purchase is going to be purpose. Beginner country fans will need one type of guitar. Professional punks will need something quite different. To settle on a single item amid the thousands of possibilities, begin with a particular style of music and the price range within which is comfortable. An aspiring rocker might want to emulate the simple-yet-heavy stylings of Angus Young of AC/DC and start with an entry-level SG copy. A seasoned country picker hoping to invest in a reliable workhorse might consider a vintage Fender Telecaster, although preferences will probably be established by the time the big bucks are shelled out.

Types Of Electric Guitar Bodies
There are three major types of electric guitar bodies: solid, hollow, and semi-hollow. The vast majority of popular electric guitars, including Gibson Les Pauls and Fender Stratocasters and Telecasters, have solid bodies, providing greater durability and longer sustain. Plenty of players across genres favour hollow bodies like those popularised by Gretsch for reasons as varied as their extra twangy tone and their tendency to feed back more readily and in a higher register. Semi-hollow bodies combine the sustain of the solid with the twang of the hollow. Danelectro makes an array of semi-hollow body guitars that are usually quite affordable and have a retro-cool design.

Types Of Pickups
The make-up of the body is not the only factor that determines the sound an electric guitar produces. Single coil pickups, commonly associated with Stratocasters and many other Fender guitars, create sharper, twangier, treble-heavy tones. Humbucker pickups, commonly found on Les Pauls and other Gibson guitars, generally create chunkier, bass-heavy, smoother tones. There are a wide range of major and boutique manufacturers that combine Humbucker pickups with Strat or Tele-like bodies, and used guitars can always be found customised with a wide array of body and pickup combinations.

How To Buy An Electric Guitar On eBay
Once some research has been done and a decision has been made on a particular type of guitar, it's time to make another crucial decision: new or used? eBay is well-known for offering a wide array of previously loved gems, and everything from a great starter axe to an immaculately-preserved vintage treasure can be found easily. There is also a wide selection of new guitars on eBay, too. The best place to start will be at eBay's main electric guitar page.
Choosing A Used Electric Guitar
This usually swings in two directions: the budget (or curio) option or the fancy vintage option. If affordability is a priority, make sure that the instrument is working (unless a fixer-upper is on the table), and always take shipping costs into account. Any eBay merchant worth his or her salt will include a detailed description and several photographs from different angles, but don't be afraid to send a message or two to get a conversation going about a particular guitar. If a prized vintage guitar is of interest, be especially careful about a seller's credentials while asking for the guitar's provenance, including documentation, whenever possible.
Buying A New Electric Guitar
If being the first one to pound an open G chord on an instrument fresh from the factory sounds appealing, a brand new guitar is probably in the cards. Buying a new rig on eBay removes a lot of risk and price comparison from the equation. Simply find the dealer that stocks this dream axe, and choose the guitar that's the right fit. Choosing a colour is even an option often times, and the buyer can select from a range of possibilities. Another plus? The peace of mind that comes from knowing that all of a guitar's electronic connections are reliable, its intonation is set, and its pick guard has been untouched, is priceless.