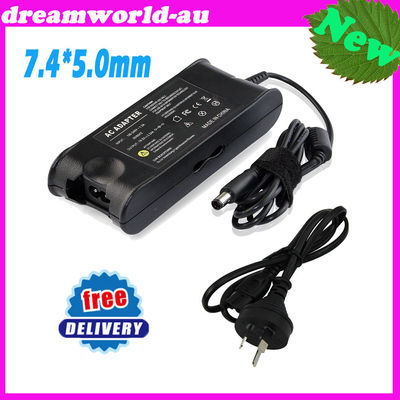 Having once been a newbie myself, but now being a long-time ebay buyer and seller, I have discovered several DOs & DON'Ts about buying on ebay.

First, RESEARCH your product. If you're in the market for a specific book, for example, use the ebay advanced search feature to look for currently selling copies of that book, and / or how much books have recently sold for. In the upper right corner of your ebay page, click on 'advanced search'. After that window opens, scroll down a bit until you see, in blue letters & underlined, , another 'advanced search' . Click on this to open many search options. You can also use the advanced search tool to see what the book sold for recently by checking the box beside 'completed listings only'. See what the book is & was selling for, then decide which sellers are offering a fair deal.

Next, look at shipping costs, and always look to see if the seller adds other costs to the auction. If the seller does not show her/his TOTAL shipping charges, EMAIL the seller BEFORE you bid & ask for a TOTAL shipping/handling charge. Do this well before the auction ends, days, not a few hours, before it ends.

ALWAYS go look at the sellers feedback score BEFORE bidding! You'll be glad you did! Feedback from other buyers for your potential seller can be found simply by clicking on the seller's numbers in parentheses beside their ebay name. Look carefully! A seller with a 99 percent positive feedback may sell in high volume & still have 100 negative feedback comments for 1 month!

Go to the USPS website & check actual shipping rates there to see if the seller is overcharging for shipping. If so, bid/buy somewhere else. Please do take into consideration that shipping supplies are NOT free. Expect sellers to at least break even on shipping costs. Most sellers offer several shipping options. MEDIA MAIL is generally the cheapest method of domestic shipping, & is faster than PARCEL POST, but still usually slower than 1st Class or PRIORITY. Decide which shipping method is right for you & then ask the seller if they provide that method if it isn't listed in their shipping info. If you need a book very quickly, choose Priority mail. Once the book is given to the USPS, the seller has NO control over how quickly or slowly the book gets to you.

It may be important to you to choose a buyer close to you in order to expedite your shipping time. Again, this can be done using the advance search tool. Simply scroll down to 'items near me' & enter your requirements there.

Use this same search tool to find auctions ending soonest, lowest price first, 'buy it now' items, preferred currency, or to exclude items listed from outside the U.S.

Next, you can either choose to bid on an item, or watch the item for as long as you please, right up to auction's end. READ CAREFULLY on the auction site! Make sure you read every word. If you have a question, email the seller BEFORE you bid. Once you have bid, the auction will be watched for you. You may need to bid more than once & someone can always outbid you at the last second. You can bid your highest limit from the start, or wait until the last few seconds to enter your final bid. Ebay is exciting!

PAY for your wins as soon as possible. Sellers love fast payments! Once you win, go to the seller's checkout page, or wait for ebay to send a 'you won the item' email. If you are buying more than one item from the same seller, you may want to 'request total' from your seller, who will then send you an invoice. If you win more than 1 auction from same seller, you may get a shipping discount!

Lastly, you wait. Your seller may offer you a tracking number so you can see the daily progress of your item's travel to you. Some sellers offer Delivery Confirmation, which is NOT a tracking method, but merely lets everyone know if/when an item does/does not arrive. The USPS can use that number to locate a lost item sometimes. It also adds security to your purchase. Items shipped with Delivery Confirmation, insurance, or other confirmations are traceable, most times. Buyers & sellers alike can be more assured of the integrity of the transaction when these inexpensive add-ons are utilized.

Finally, once you receive your item, PLEASE LEAVE FEEDBACK for your seller. This tells the whole community how well , or how badly, your seller performed. If everything is as it should be, congratulations! You are now an official ebay buyer!

Ebay is always happy to assist buyers if there is a problem. Just go to the 'help' section by clicking on the help button about mid-page at the top of ebay pages. NEVER give out your ebay password to ANYONE. Ebay reps will never ask for that! Read all about security on ebay in the tutorials found by link at the bottom of the ebay home page. Most problems can be resolved so stay calm. You are very protected on ebay & chances of a bad seller or transaction are slim.

WELCOME TO EBAY!