Please Vote at the bottom of this guide if you found it useful so others can also read it!!

Thanking you in advance for taking time out of your day to view this guide.
As a buyer on eBay I know how good it feels when I grab a bargain shopping on here and then receiving it quickly in the mail. Nothing is worse though when it takes time to arrive!
That is why as a Seller of Second Hand Books I know how important my customers are to me and I always try to get there purchase out the same day the money clears.
If you are after Second Hand Books or Commando Comics, here are some tips to keep in mind when shopping on eBay.
What is the feedback score of the seller, more importantly what are the comments left by other shoppers - do they have any Negitive or Neutral feed back, and if they do why?
How quick is there postage time going to be? Will it take up to one week or two weeks to reach your front door?
What about there packaging? Do they make sure the books will arrive safely and in one piece?
Now with eBay new rules on posting cost this is a very confusing time for sellers and buyers to make sure that they are paying the correct amount for postage and handling fees. One good rule as a seller I always tell my buyers that "if for some reason postage is different upon posting then I refund back into your parcel". I have tried to stick by this rule, and have refunded once or twice. There was one time when the parcel was already sealed so I offered my customer a discount on their postage when they shopped with me next time, which is making sure my customers are happy!
How do the photos look of the books or commando comics? Are there enough photos to see what you are buying? I always try and include up to 24 photos for most of my listings so the buyer can see what they are going to purchase.

What about the description of the book or commando comic? Is it clear with detail? Is there any flaws mentioned in the description. There is nothing worse then a picture shown from a screen shot of a professional photo, with next to nothing written about the product, and then when you have paid for it and its sent - the item looks nothing like what was shown or talked about. That is one of the biggest mistakes ever. So if it has stains, rips, tears, marks, cracks, dog ears or aged then state it in your description! Keep your customers coming back time and time again.
Do you have a popular item for auction? Eg Harry Potter? Then try and list them together. Especially if you have a set that has them going from book 1 to book 2 to book 3 etc as this attracts more buyers. Again if they are in pre-loved condition then state it as much as possible. If they are in good to great condition then that's great, also state that in your description and back it up with photos.
Now that is all taken care and your Auction sells, don't leave it hanging there. Make sure it arrives safely by packaging your item. I have a great contact in the Australia Post office at the moment who is helping me with working out the cheapest way to send items but at the same time the safest option so that they arrive hassle free. So head on down to your local Post Office and ask questions, if you find a post office worker as nice as we have then you are on roll. Keeping our postage fees down is the best policy but also packing so the customer will return is vital.
Keep your customers informed as much as possible along the way. I know how busy eBay can be with listing, posting, blogging, using Twitter and Squidoo.com but always try and find time to touch base with customers to let them know what is happening with their purchase. It just sets a good basis (relationship) for future references, and if something does happen to go wrong then you will know sooner than later - keeping feedback as positive as possible.
Looking for a particular book and not able to find it while shopping here? Then why not email one of the book stores on eBay and ask them. I have a contact in the book industry world and I have him on the lookout for various books that previous customers have contacted me about. Now I am not saying that as sellers we can get the book for sure, but we there is no harm in us trying so don't be shy to ask
What happens if as a buyer you get the book delievered and you are not happy with your purchase? Then please, from a sellers point of view, contact us first. There is nothing worst than trying to have a full time business here and getting negitive or neutral feedback as a score when we don't know what the problem was. We are only human, and most of us sellers are resonable so just drop us line and we can work things out from there.
Shopping for second hand books can be so much fun. As I am addicted to books I shop for all types, all conditions where ever we are. I am a huge believer that once some can read then the world is opened up for them in every way, SO get your hands on a book today!! It will open your eyes up to a whole new world.
I think I have just about covered everything here that I can think of for the moment!! I love to read, I love to write (maybe you can tell!) so please let me know if there is anything you are looking for. As a seller here on eBay I like to thank all my wonderful customers, hope many more join me shopping with lisasboutique4you.
Thanking you for your time - add me to your favourites and head on over for your number one place to grab a bargain or two!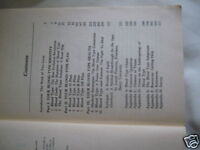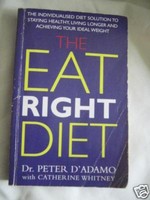 Here is a sample one of my books listed for auction. It is dog-earned and has been well loved, but if you look past the cosmetic damages and into the book with all its wonderful information then you will be the proud owing of this book!! But there is no doubt about the condition, there is no way I could say its brand New but I know that is a pre-loved book full of knowledge.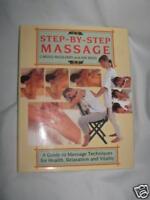 Here is another sample, this one is in better condition and looks really good considering it is pre-loved. Again any flaws will be listed in my description and any photos will show you that you are not getting a brand new book. I do sometimes have brand new books for sale, and again that will be mentioned through out my Auction.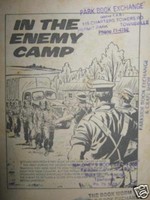 Here is one of my comics that I have sold recently. Nope it was not in perfect condition, it has stamps on the inside front cover from a book exchange store, it was aged with yellow pages and stains
but
all of that was mentioned in my listing so that buyers do not get a huge surprise. Most of my commando comics have at least five photos of each comic, if I have only a few listed in one Auction then I can take more photos of each comic - it just depends on how many comics to how many photos I can fit into one Auction. I am only human so I might miss minor details, but if I do then I apologise - I try to point out any marks/flaws with my description and/or photos, that way I know you as a customer will be happy.
Well I have gone on long enough and its time I was off to bed!! But I am hoping this guide will be useful for anyone shopping/selling second hand books here on eBay. Thank you for letting me go on! Till next time Happy Bidding and have fun.
Lisa from lisasboutique4you.