Men are not very receptive to the idea of buying their own underwear. It is a task they would rather delegate to someone else, if that someone else is available (a significant other maybe). Underwear shopping is more commonly done by women and for men to do their own shopping of undergarments is something that would necessitate only a couple of minutes. Once inside the store, there is no room for dilly dallying. Shopping for underwear usually makes men uncomfortable so they end up simply grabbing whatever's in sight without actually inspecting it. Manufacturers capitalize on this kind of behavior.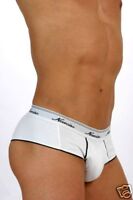 Underwear shopping is now done by significant others. However, choosing the underwear for one's man is not very easy. Of course it is important to choose something which is good to look at but then there are other more important factors that must be considered. Women are a great force behind male undergarment shopping and there are tips on how to properly choose these pieces of clothing.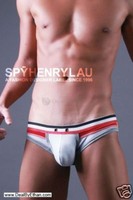 The first step prior to purchasing a man's undergarment is to identify the personality type of the guy. Second, choose the specific type of underwear that will match his personality, and third, get enough underwear into his drawer before finally explaining the purchase to him.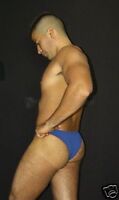 1st step:
What is the personality of your man? Below are personality types which may be similar to your man. However, every person is distinct so try to take this into consideration before picking up an undergarment for him.
Ubermale
– This is a kind of guy who likes dressing up and goes into great lengths just to be sure that he is well dressed up. He is very sure of what he wants and likes picking his own undergarment. A g-string for him is something he will surely appreciate.
Metrosexual
– He is the type who considers buying or actually owns facial creams to keep his face zit-free. He also enjoys shopping and does it meticulously. The metrosexuals' favorites are Zara and American Apparel. When summer time comes along, you will see them in 2xist or Calvin Klein trunks.
Family Man
– The type of man you will often see with babies all around him. This makes him so busy that all he needs are comfortable underwear like briefs. He doesn't have enough time to choose sexy underwear.
Lad
– This is the type of guy who can be seen hanging out with buddies. At times, he may shower in the changing room together with his basketball or football buddies. The appropriate underwear for him is something that wouldn't receive so much attention and embarrass him in front of his mates. Boxers are the best choice for him. If you want to go a little bit different, you may opt for silk or other smooth fabric.
2nd Step
: Ordering. Most men have the habit of using the same pair of underwear over and over again. This is not very hygienic at all. To be able to make sure that your man has enough pairs of underwear, buy him about two-weeks' worth of underwear with different colors. But the problem with this is that men tend to not wash at all if they see many pairs still waiting to be worn. So he wears all of them and when only one is left, that is the time they'll wash the used ones. So either buy a dozen pairs or simply go for the 3-pack undies.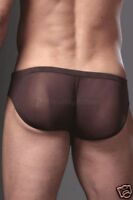 3rd Step
: Making that great switch. Be very upfront and dump the old and extremely used ones in the garbage bag. You may at first try purchasing the same color of the undergarments that he previously used. This is to make the change easier and less obvious to him. Once he has them on, it is now easier to purchase more of the same design and do away with the previous ones.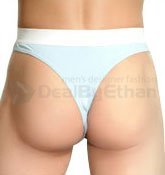 4th Step
: Explain Yourself. Brace yourself for the time when your man eventually asks you where his favorite briefs have gone. Tell him the truth but be sure you are ready for the talk that will ensue.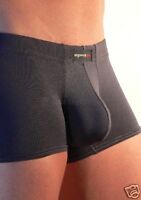 About the author:
Browse DealByEthan's underwear range at their eBay store for your metrosexual mens underwear and choose from over 90 designer menswear brands and 4000 mens fashion products.