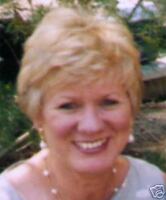 There is nothing more frustrating wondering when you are going to get and answer or reponse to the email you may have sent. One thing I find very important is to answer every email promptly as they come in so I'd like to let you know of a system I use to build good relationships with my buyers, thereby getting repeat business and also to make my customers have more confidence in me as a seller.
When first I first joined Bay I was a bit trepidarious not knowing whether the item I had successfully bid on from overseas would even turn up as they didn't offer insurance to cover it. My stomach was in a knot until it did arrive safely but until it did get here I was quite worried that I had outlayed a big amount of money and may not get my item. My second purchase was much the same experience and I thought perhaps I would be better off going to a store to buy what I wanted and save myself the concern of paying out money for a delivery that may not eventuate. The result was that I let eBay go for a while and didn't do anything at all.
After a while I decided to give eBay a go again and try and supplement our income by selling items on eBay. At first I sold large items that were sent by a Courier mostly interstate and was covered by insurance and I was able to give my buyers the tracking number if their delivery hadn't turned up. After a while I started selling smaller items that could be posted and insurance was optional and most poeple chose not to pay the small extra cost. The result was that over a period of time I had customers emailing saying their package hadn't arrived. Unfortunately not all buyers or sellers are truthful and I didn't know whether or not my buyers did or did not receive their items so sent replacements which ended up costing me both in postege costs again and for the cost of the item to me.
It was then I decided to send all items by Registered Post and have had only one item go lost in 12 months. This is what I do to save any problems that might come about by customers not getting their item when they should have or by not receiving the notification from Australia Post in their mailbox which has happened several times.
Once I have posted the parcels I go back into eBay and send a nice email through to the buyers and give them the Registered Post Tracking Number for their item. I head the email up as 'Registered Post Tracking Number for Item xxxxxxx'. I tell them that if they experience any delays in receiving their item they should contact Australia Post on 131318. I then give them the postcode from where the parcel was sent (my postcode and town) as well as the Tracking Number and the postal authorities will then be able to locate the item. Doing this before the item even reaches them, saves them the trrouble of having to contact me and then me having to go though all the receipts from Australia Post to find the right one.
As well as that I have made up some lovely personalised cards which I enclose in my parcel to the buyers. On the front I have "Thank You For Your Purchase.... Please leave positive Feedback as I will for you. Best wishes, gillybabes1' On the inside I also mention the importance of feedback and ask that if by chance they do have any fault with any new product, to please contact me before leaving any negative or neutral feedbabck as I will be only too happy to do my best to sort it out. On the back I have my email address and a small photo of me so they know who they are dealing with. I have also had many nice personal emails from customers thanking me for my extra service and friendliness and many of those people have returned for more of my products. One more thing which I find is very important is to answer every email promptly as they come in. There is nothing more frustrating wondering when you are going to get and answer or repose to the email you may have sent.
Unfortunately for some time now I have had to make all my listings private for a couple of reasons. Firstly because I had another eBayer contacting all my bidders to let them know where to buy a particular product wholesale instead of buying through eBay. At other times he waited until the auction had finished and then contacted the buyers who as a result then didn't go ahead with their purchase. I then had to discontinue selling that product. The second reason was that other competitors selling the same goods would contact my bidders telling them that they had the same product and to come and have a look if they didn't win mine. It has put me more at ease to do it this way as even if it is one item at a Buy It Now Price no-one can see who the bidders are.
So these are a just couple of suggestions to make buying on eBay a happy experience and I hope some of you will be able to make use of this information.