Finally... A Breakthrough In The Future Of Cleaning Unwanted Pet Hair.
Getting rid of your pets hair from your floor surfaces is something that has to be done, however the vast majority of us would rather be doing something more enjoyable...

At Gleam Group, we have the risk-free convenient, lightweight, safe and affordable solution for you. And best of all its safe for children and pets!


Our Pet Robotic Vacuum Cleaner comes in two series. The Pro Series and The Deluxe Series as displayed below.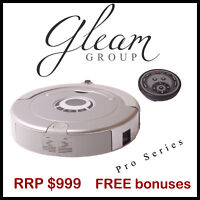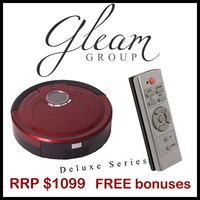 They are both extremely high quality, modern design, in demand, fast, easy to use and EFFECTIVE. They are the best Pet Robotic Vacuum Cleaners on todays market with excellent results to prove.

It is a fact that animals shed hair! And for most alot of it. The best remedy for this problem is to simply invest in your very own Pet Friendly Robotic Vacuum Cleaner. SET IT AND FORGET IT... Have more time to do the things you want to do and have the work done for you.
Pet lovers consider their pets as an extension of themselves and apart of the family. No matter how much you love your pet, cleaning their hair off your floors can be a nightmare. We all need to make sure that our homes are clean and odor free espically if you have young children.

To learn more about our Pro and Deluxe Series go to Gleam Group Store and see for yourself.


Buy One Today And Be Blown Away!!!

Good Luck :-)

Gleam Group Team
Every Home Needs One...