The basics of selling on eBay
If you've been selling on eBay for a while but you're not making any money, or you would like to have a profitable eBay small business from the start, this guide is for you! Once you've set up your selling account and learnt the basics of buying and selling, you're ready to start learning what it takes for your little corner of eBay to become profitable.
Below are my top 5 tips to help you create a side income from selling on eBay!
Paste a YouTube Video URL

Uploading...
1. Set realistic goals
The word 'realistic' is key here - hoping you'll make $500 profit the first month is simply outrageous unless a) you're selling high-quality, expensive goods or b) you really know your stuff!

In an ideal world, how much would you like to earn from eBay every month? If you prefer, you could work this out as a quarterly or yearly amount. Got your ideal number? Great! That's your 'long-term' goal. That's what you're aiming for in the long run; i.e. in six months, twelve months, two years or more.
Still remember your ideal number? Now divide it by 10 and you've got a much more realistic, short-term goal. If you want to be earning $500 a month from eBay, your short-term goal is to earn $50 a month. The figure you came up with may be much more or much less, but it doesn't really matter. Why? Because having what it takes to make 10% of your ideal income is very similar to having what it takes to make 100%. I call it 'the ten percent rule' and it works because it takes you from thinking 'How am I going to make $200 a month?' to 'If I can make $20 a month, I can just go from there!'

The realistic figure you come up with may seem like peanuts, but remember we're talking about creating a side income, not generating enough money for you to give up your day job. If you want to get to that point one day, this is a great start!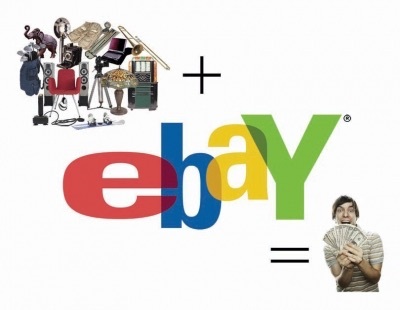 2. Sell your own stuff
Even if you have the funds to splash out and buy stock straight away to begin selling, it's a good idea to sell your own stuff first. Not only will you learn about what goes into creating effective listings, you'll also gain some feedback which will add to your credibility later on when you start selling more.

Stuck for ideas on what to sell?
- Books
- DVDs
- CDs
- Magazines/newspapers
- Clothing/shoes
- Antiques & collectibles
- Technology (even broken phones sell!)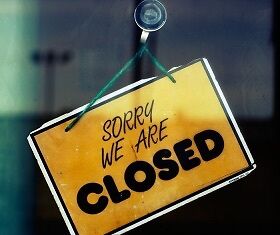 3. Don't set up shop
Lots of first-time eBay sellers opt to open an eBay store over choosing a standard selling account. Most of them pretty quickly realize that they can't afford to run a store, and they're left with stock they can't get rid of and a hefty eBay store fee to pay.

There are three different types of eBay store. As a brief overview, they are:
- Basic: probably the most popular store type, basic stores are great if you're ready to start listing more than 40 items each month. You're allowed up to 200 listings and you also receive a slight discount on final value fees for a $19.95 monthly subscription fee.
- Featured: for $49.95 you can list up to 500 items and receive more heavily discounted final value fees. Although it doesn't cost that much more than a basic store, it's only really useful for sellers who regularly list hundreds of items.
- Anchor: costing a massive $499.95 a month, this type of store is best left to the big guys! It's an affordable option only for the biggest and best sellers. While it offers unlimited listings, you still have to pay final value fees.

EBay offers a very clever tool called the Fee Illustrator which tells you if you're best operating under a standard selling account or as a store. Just Google 'eBay fee illustrator' and it will work out if you're ready to open a store, and if so, which one will suit your needs most.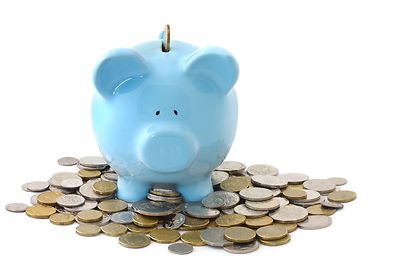 4. Get the price right
Pricing your items on eBay is a tricky business. For those of us who genuinely don't know what an item is worth, eBay's automatic price estimation on the basic listing format is a lifesaver.
While you may not like eBay telling you that your $200 dress is worth $50, remember this is eBay we're talking about, not a designer dress shop. The iPhone you bought new a couple of years ago might not be worth more than $100 or so now, and that collection of baby clothes may be better being donated to the local charity shop.

Pricing is incredibly important - too high and it will turn potential buyers away; too low and they might start to wonder what's wrong with the item you're offering. I would suggest using the automatic price estimation (available on the basic listing format) as a good guide price. If eBay tells you that something you want to sell is worth $20, don't offer it for sale at $100 - but you might be able to get away with a figure somewhere in between. Just be aware that if you set an item at a higher price than eBay's estimate, you'll probably have to reduce the price after a while if it hasn't sold.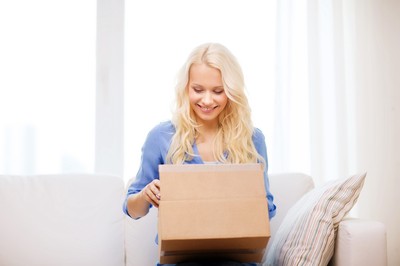 5. Offer great service
Responding to private messages quickly, giving counter-offers to best offers, and packaging your items nicely goes a long way to gaining a reputation as a good seller. Every seller wants 100% feedback, but achieving and maintaining that is harder than you would think.
Offering great customer service will have a positive effect on your eBay sales; buyers will recommend you and leave you fantastic feedback. Not only that, but it's a great feeling to make someone happy with an item you sold them!

Here are some ways you can ensure you stand out from the crowd with great service:
- Aim to respond to private messages the same day you receive them. Nobody likes to be kept waiting.
- If someone makes you an offer on one of your items, always respond with a counter-offer unless their original figure was ridiculously low.
- Offer same-day or 1-day postage and handling. Don't worry about offering international and/or express postage until you feel confident enough to add these options.
- Leave your buyers positive feedback. A simple 'Fantastic buyer, thanks!' is so much better than the standard 'Pleasant, easy transaction'.
- Package the item well. If it's a nice evening dress, wrap it in tissue paper and include a handwritten note just to say thanks. If it's technology or a book/CD/DVD, make sure you post it in packaging that ensures the item can't be easily damaged.
When have you made it?
What does a side income look like to you? $20 a month, $100 a month, a couple hundred each year to buy new clothes? Sometimes we can spend so much time planning and working on a side income stream that we forget to take a step back and ask, 'have I made it yet? Have I reached my goal side income?''
It's important to schedule time to review everything, adjust what's not working, and celebrate what is. I thought I was doing pretty badly selling mostly pre-owned clothing until I realised I had made over $300 gross in one month. That was, for me, the moment when I realised that I had to stop feeling so stressed about selling and start to actually enjoy it, because I wasn't doing as badly as I thought! So write down on your calendar or in your diary a day a few months from now when you will take stock of everything going on and evaluate the money coming in.

Making a side income stream
Generating a regular source of income from eBay, however big or small, takes time - but by putting these tips into action, you'll be well on your way to success. If you've enjoyed reading this guide, let me know by rating it as helpful! I look forward to seeing you in the comments down below!