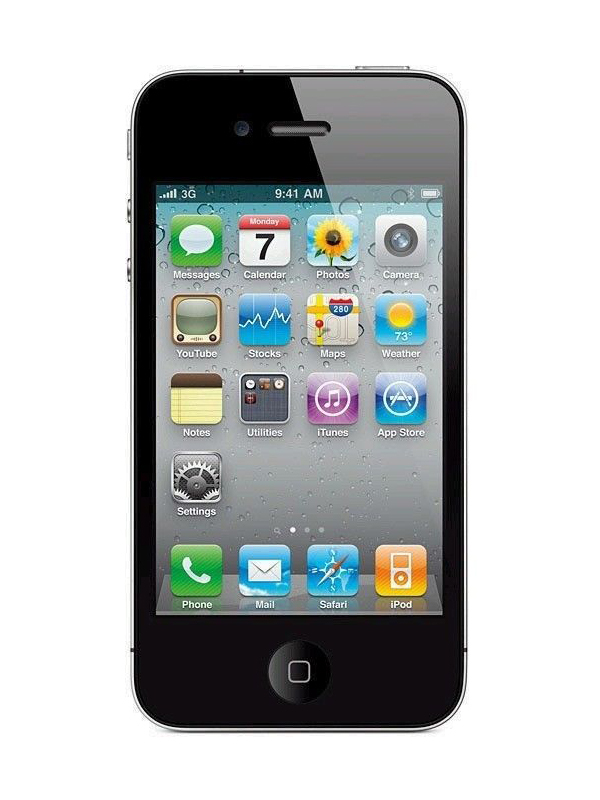 Tethering means sharing your iPhone 4's cellular data connection with other internet-enabled devices. Apple's term for the feature is "Personal Hotspot." Tethering your iPhone 4 can be a handy way to make use of the data you've paid for, but it has limitations.
Network Concerns
Ordinarily tethering will only work if your cellphone service provider supports the feature. Sometimes a provider blocks tethering altogether, while in other cases the provider may charge an additional fee for tethering. This is particularly likely to be the case if you are on a plan with a high data allowance or no data use limits. You'll need to check with your network provider to see what the rules are for your plan; even if tethering is allowed, you may need to ask for it to be enabled.
Setup
To set up tethering, tap the Settings icon on your phone, then select the Personal Hotspot entry in the Settings menu. (If you are running an outdated version of iOS, you may need to instead tap Settings, select General, then Network, and then select Personal Hotspot.)
Next, use the slider to turn Personal Hotspot on; when the slider turns green you have successfully enabled the feature. In most cases you'll see a WiFi password displayed. If is isn't, tap Wi-Fi password and turn it on so that your connection is secure. You can replace the displayed password if you want to use a different phrase.
Connecting
To connect your other devices to the iPhone through Wifi, just search for Wi-Fi networks on the device as normal, then connect to the one that has the name of your phone. This will be a name you chose when you first setup the iPhone and may be along the lines of "John's iPhone."
Alternatively, you can connect a computer by simply running a USB cable from the iPhone. You can then select "iPhone" as a network on the computer in the same way as you normally select your home wired or wireless network. In Windows 7, click on the Network settings icon (a series of bars increasing in height) at the bottom of the screen to access the list of available networks. In Windows 8 you'll need to open the Control Panel and select the "Network and Sharing Center" option.
Finally, you can share the connection with a computer over Bluetooth. Once you've paired your iPhone and computer over Bluetooth, the iPhone should show up as an available network connection on your computer.
Alternatives
Search hard enough on sites like eBay, and you'll find guides that offer to show you how to tether your iPhone 4 without involving your network operator, thus avoiding any fees. However, the options described by such guides are at best unreliable.
One option often cited is to jailbreak your phone, a modification that lets you can install and run apps that haven't been vetted by Apple, including some that enable tethering. Jailbreaking is legal, but will usually invalidate any warranties you have on your phone. It may also increase security risks on your phone, and you'll usually have to repeat the jailbreaking process after every update to the iPhone operating system. (Don't confuse jailbreaking with unlocking, which means modifying your phone so it isn't restricted to running on one cell phone service provider's network.)
A second option is to use apps that are in the iTunes store and include tethering as a hidden feature that isn't mentioned in the app description as Apple frowns on tethering apps. Using such apps is a cat and mouse game: you'll need to find the app and instructions for how to use it to enable tethering before Apple gets wind and deletes the app, so it's not really a practical solution.
Warning
If you use a laptop or desktop computer to get online through iPhone tethering, you may wind up using much more data on the phone than average. By accessing full rather than mobile editions of sites, playing higher-resolution videos rather than mobile-friendly version, and downloading large files, you will quickly accrue large data usage. If you're on a cell phone plan with a data limit, keep a watchful eye on your data use to avoid using up your allowance quicker than expected or racking up charges for exceeding the limit.