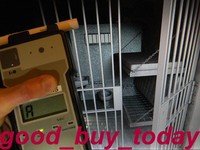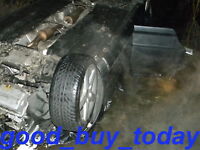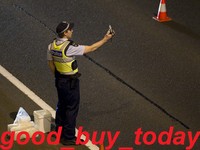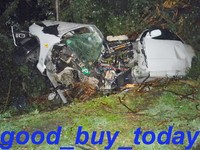 How do I use my New 'fully automatic' 'evidential grade' genuine actual Police issue Breathalyser?
Thank you to customers who have invested in their very own; 'genuine actual Police issue Breathalysers '.
Whatever your reason for investing in a 'genuine actual Police issue Breathalyser', we are certain that it will provide many years of reliable service & potentially be one of the most valuable investments you ever make.
(This guide provides important information for Police issue Breathalyser owners, the information (in part) is what is provided to Police members).
What is included with a genuine actual Police issue Breathalyser?
A genuine Police issue Breathalyser is supplied with: A comprehensive instruction book, a calibration certificate, a carry pouch, straws & installed batteries.
How do I test my % BAC (Blood Alcohol Concentration) with a Police issue Breathalyser?
A Police issue Breathalyser, should only be used after ensuring that no mouth alcohol is present. Residual mouth alcohol will raise the % BAC result & thus should be avoided. Wait 15 minutes or rinse your mouth with a Non-Alcoholic drink prior to performing a test. Note: Mouth washes contain alcohol. (This is why Police officers will ask when was your last drink at roadside Random Breath Testing sites). Do not blow smoke through a Police Breathalyser, this protects the machine from contamination & has no impact on the % BAC test result.
Warning Note:
Mouth alcohol will cause an artificially high % BAC reading. Additionally, very high % BAC readings will cause the unit to enter "recovery mode". This means that the unit may take some time to be suitable for a subsequent re-test. High humidity area's (such as The Northern Territory & Far North Queensland) & low temperate situations (such as in Alpine area's) may cause a substantial recovery wait time for high % BAC readings. (Recovery time is one reason why Police Random Breath Testing sites, typically have numerous Police members & numerous Police Breathalysers in operation). It is not recommended to store Breathalysers with products that contain Alcohol or Ethanol. Note: Cheap alcohol testers or other Breathalysers, are often permanently damaged with high mouth Alcohol, or with smoke intake.
Is an 'Evidential grade', Police Breathalyser more accurate that a Breathalyser advertised as; 'Australian standard'?
Evidential grade, Police issue Breathalysers exceed 'VOLUNTARY' Australian Standards & are thus used exclusively by law enforcement. Many who have received speeding fines for example, will realize that Australian design rules for Car speedometers, dictate an acceptable speedometer error tolerance of 10% (However Speed camera's don't have this tolerance for error).
Respected consumer magazine CHOICE states in relation to independent Breathalyser testing & 'Voluntary' Australian Standards that despite: '...devices performing to Australian Standards, our trial indicates that certification does NOT reflect their performance in real-life scenarios'.
Warning Note:
Only an 'evidential grade', Police breathalyser can be trusted for evidential law enforcement accuracy.
What about the time/date display & checking previous results?
After switching on a Police issue Breathalyser the time & date are shown. This has no impact on the test result & may not account for local day-light savings/or differing time zones, thus if incorrect this is not a sign of a unit fault. However, it can be used to determine when & what was the previous % BAC result, & thus the rate at which your % BAC is increasing or falling. The right switch reveals the previous test result, if desired.
Warning Note:
We strongly support responsible drinking & compliance with road traffic & other legislation.
Disclaimer: We do not accept responsibility for the actions of users, this information does not constitute legal advice.
What about Police Breathalyser re-calibration?
Police issue Breathalysers are specifically designed with advanced fuel cell technology for heavy continuous in-field use, while maintaining accuracy.
Warning Note:
Other Breathalysers need re-calibration far more often (typically up to 6-10 times more often), costing the owner additional time & money. Many other Breathalysers sold elsewhere, stop operating after a set number of uses rendering the machine useless unless re-callibrated. (Detailed information is supplied with your purchase).
What about the Straws?
A genuine Police issue Breathalyser, is supplied with quality straws. These straws can be re-used for testing yourself & can be sterilized with your dishwasher (with hygiene mode) or simply with boiling water. Buyers can also request to keep straws at Random Breath Testing sites for later personal re-use, when-ever possible.
Warning Note:
Cheap alcohol testers or other Breathalysers typically have poor quality straws that can not be re-used, as they can develop larger holes & thus air leaks.
When can I blow into the Police issue Breathalyser?
A Police issue Breathalyser will display a green light & beep when ready for subject testing, simply blow through the "lipped" end of the attached straw. The Police issue Breathalyser will automatic indicate a correct test with two beeps & then display the % BAC reading within 30 seconds or less. A Police issue Breathalyser will automatically reject attempts to; blow softly, blow insufficiently, breathe in or blow at the wrong end of the straw.
Warning Note:
Cheap alcohol testers or other Breathalysers typically do not provide reliable results with differing blow techniques.
How long do Police issue Breathalyser batteries last?
A genuine Police issue Breathalyser is designed to conduct thousands of tests between changing Batteries. Additionally, the unit will also automatically provide a low battery warning display, when the batteries become discharged. The units are designed to conduct many additional tests after the low battery warning is displayed. The unit uses standard Alkaline batteries available from any convenience store or supermarket. Genuine Police issue Breathalysers also have automatic power off.
Warning Note:
Cheap alcohol testers or other Breathalysers often use expensive propriety batteries that are not freely available. Additionally, some expensive units use custom propriety Lithium-Ion (Li-Ion) or Lithium Polymer (Li-Po) batteries. These expensive batteries are not available at convenience stores or supermarkets. Also, it is important to note that Lithium based battery technologies have a limited life regardless of how often the item is used or even if the item is not used at all. All owners of old Laptop's & old Mobile phone's will have experienced these problems, with these more expensive & less practical battery technologies.
Only a genuine actual Police issue Breathalyser can be trusted for actual accuracy.
Thanks for checking our guide please click the like logo at the top of this page.
(C) 2017 good_buy_today