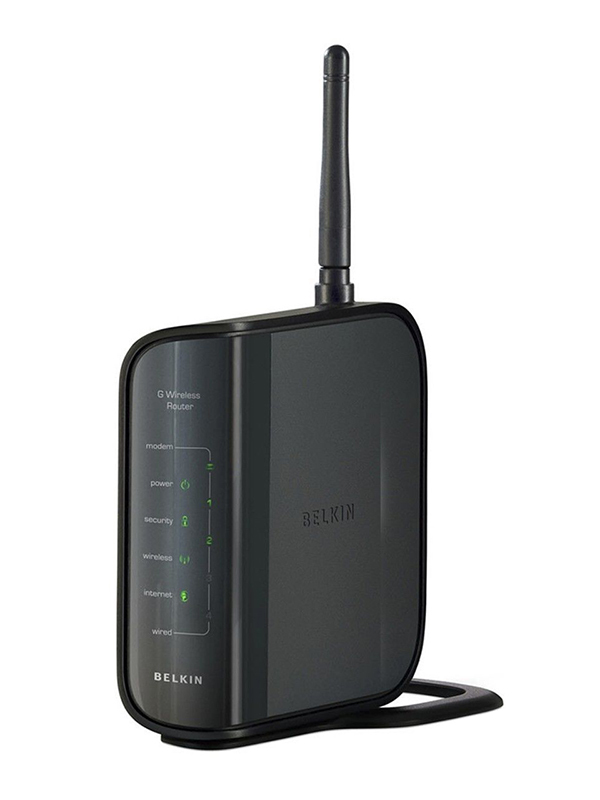 The Belkin brand wireless router is a device used to connect a computer, tablet, laptop, or even phone to the Internet. Through the router, users are able to surf the Internet, browse Facebook, check email, and more. Numerous models of Belkin wireless routers exist, and are differentiated by transmission rates, encryption types supported, and number of Ethernet ports for hard-wired connections. Setting up the device properly is important to ensure devices finds the network and for accessing the router in preparation of any troubleshooting that may be done in case of outages.
Types of Belkin Wireless Routers
Belkin wireless routers have features that are important in every home or office space. The Belkin Router encryption level ensure that the users have security levels available no matter the hardware type; the various levels ensure that all users, from Windows XP to the latest Apple iOS version, will be able to securely access the network.
Type

Encryption Types Supported

Speed

Ethernet Ports

N450 DB

128-bit WEP, 256-bit WPA, 64-bit WEP, WPA2

Up to 150
(2.4 GHz)

300 (5 GHz)

1 WAN

4 LAN

N600 DB

128-bit WEP, 256-bit WPA, 64-bit WEP, WPA2

Up to 300 Mbps

300 Mbps

1 WAN

4 LAN

N750 DB

128-bit WEP, 256-bit WPA, 64-bit WEP, WPA2

300 Mbps

450 Mbps

1 WAN

4 LAN

N900 DB

128-bit WEP, 256-bit WPA, 64-bit WEP, WPA2

450

450 (5 GHz)

1 WAN

4 LAN Gigabit

AC1000 DB

128-bit WEP, 256-bit WPA, 256-bit WPA2

300 (2.4 GHz)

665 (6 GHz)

1 WAN

4 LAN Gigabit

AC1200 DB

128-bit WEP, 256-bit WPA, 256-bit WPA2

300 (2.4 GHz)

867 (5 GHz)

1 WAN

4 LAN Gigabit
The speed is important for all users, and the first number in this table reflects what the primary user receives as a data transfer rate. The second number conforms to the rate shared by all simultaneous users. Furthermore, the WAN and LAN options are important for many users which hard-wire their computer and gaming systems into the network, and the gigabit LAN options are important for any users who wish to game online or stream movies.
Configuring a Wireless Belkin Router
Each wireless Belkin router comes pre-equipped with default settings. In order to ensure proper security and configuration for your personal network, the router needs to be customised.
Accessing a Wireless Belkin Router
First connect the router to one or more personal computers, game systems, or tablets. Once connected and turned on, the router is accessed through the web browser on a connected personal computer. In order to access a Belkin wireless router from a personal computer, turn on both the router and computer. Then, open a web browser, and enter the router's IP address in the address bar. The Belkin wireless router's default IP address is "192.168.2.1". Input this value in the address bar and click "Enter".
Logging In
The next screen is a login screen. The default values for both the name and password are blank fields, so do not enter text. Instead just click "Log In". If this is the first time accessing this device, the user will be prompted to register. After registering, click "Setting up a Secure Network using Wireless Protected Setup". In the wireless section, the network name can be changed in the Channel and SSID section. Changing the network id (SSID) in this panel helps to further secure the network.
Security Measures
The security level of the system is based on the encryption strength. A 128 WEP key is more secure than a 64 bit WEP key, but the WPA/WPA2 security strength is greater than WEP. This is due to the number of characters allowed in the password, as dictated above.
If this is the first time customising a wireless Belkin router, then acquire a memorable password from a combination of uppercase and lowercase characters for a WEP device, or a combination of uppercase and lowercase characters, numbers, and special symbols for WPA/WPA2 devices. There is an option to change the password in the "Wireless" section under "Security" using the protocols listed above.
How to Buy Belkin Wireless Routers on eBay
eBay provides options for buying Belkin wireless routers for use in business and personal settings. Searching the term "Belkin wireless router" provides several models of routers from which to choose. When searching for wireless routers on eBay, evaluate the feedback from previous customers, which is important to know if you can expect to get a purchase on time, in good condition, and as listed. For many products, the only difference between two sellers is within user-provided feedback, as similar prices may appear for the same products between sellers.