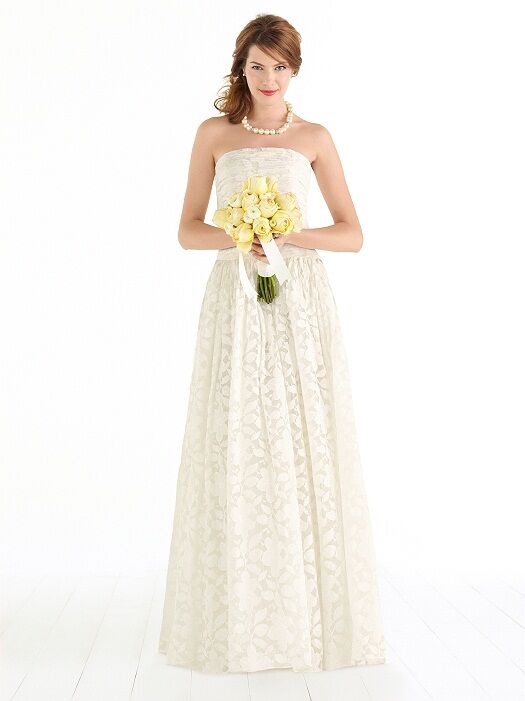 Few things are more enjoyable than preparing an outfit for a formal wedding. These are evening events at which men are typically requested to dress in black tie or white tie. By definition, a full-length dress is worn. Women get the chance to break out plenty of sparkling evening accessories, from beaded purses to blinged up shoes. The only rule holding the outfit in check is to avoid outshining the bride herself.
Dress shoes, a small purse, and perhaps an evening jacket or stole are basics, along with jewellery to complement the gown. One of the easiest ways to find all of the accessories required is to shop the eBay marketplace, where sellers from around the world offer merchandise.
What Accessories are Required
Full-length dresses always deserve accessories that are their match. If buying a new bag and shoes for every function seems excessive, consider something in an elegant neutral and make sure the gown works with it. Silver or gold metallic tones and their equivalents in satin have stood the test of a number of seasons. Another approach for women who can carry it off is to shop wisely for vintage accessories, from vintage jewellery to vintage purses. Care is required in vintage accessories shopping because no one wants to have a bag strap break in a receiving line or to have a beautiful beaded bag suddenly scatter its beads on the dance floor.
Purses
Evening purses are generally small in size on the assumption that relatively few items need to be carried. Indeed, at one time the highest status among women was accorded those who could assign their few items to a spouse's pockets.
Today, clutch purses are popular as evening bags because without a long shoulder strap, their design does not interfere with the elegant lines of the dress. Many clutches have very structured designs and contemporary clutches typically have at least a top frame closure. Some are simply covered with satin; others drip with beads and bedazzle. The right clutch complements an evening dress but does not overpower it. A highly decorated clutch can add pop to a simple, one-color dress; a simple satin clutch pairs with dresses that are more highly detailed.
The Maid of Honour Tote
A special exception to the 'small evening purse' rule is made for the maid or matron of honour, who is expected to carry everything from breath mints for all to a sewing kit to dental floss to spot remover to extra panty hose to a first aid kit including aspirin and sedatives. She needs a large maid of honour tote bag that may be stashed nearby but out of sight during the ceremony and reception to keep all of these essentials at hand, should they be required. This is in addition to a clutch that may be used for personal necessities.
Coats and Wraps
If the wedding is be held on the cooler edge of a season, an evening cardigan, real or faux fur stole, or shrug makes an attractive substitute for a coat. It is unusual for a church service to be held before an evening reception, but when this happens, it goes without saying that women in off-the-shoulder gowns must choose a cover-up to wear in church.
Jewellery
Jewellery selections depend on the color and cut of the gown. Although some gowns are well accessorised with long necklaces, these may prove inconvenient on a dance floor, so consider the event programme before choosing a necklace longer than 20 inches with evening wear.
| | |
| --- | --- |
| Neckline | Jewellery Suggestions |
| Off-the-Shoulder Neckline | Wide cuff bracelets and oversized earrings; alternatively consider collar-style necklaces or pearls in traditional princess- or choker-length strands with matching earrings |
| V-Necklines | Bib necklaces with matching oversized earrings; this includes vintage style multi-strand necklaces and their partnered big button earrings |
| Sweetheart Neckline | Vintage feel invites traditional stylings, from 19th century jet and crystal to colourful mid-century plastic designs |
| Asymmetric or One-Shoulder Necklines | Earrings and bracelets are safe choices |
Any evening gown may be worn with elegant cocktail rings as well. The overall effect of the jewellery chosen must be to enhance the gown and its wearer, so be sure that it does not overpower. Many women stick to clear crystal or jet to best match any evening gown. Our own South Sea and black pearl jewellery are always stunning selections.
Dressy Shoes
A dressy gown requires dressy shoes. The pumps or wedges worn at the office may have sufficiently high heels but they are unlikely to have enough glitz.
Quick change artists can look for heel rings or other 'shoe jewellery' to enliven ordinary shoes with a burst of temporary ornamentation. Those who enjoy crafts may also enhance off-the-rack high heels with hot-glue glamour. Sticking rhinestones to the heel or around the instep can turn simple shoes into something quite special.
When selecting shoes for a full-length dress, be sure the shoe height complements the dress length. The only thing worse than tripping over a gown because the shoes are too short is looking like the gown has been outgrown because the shoes are too tall.
Slippers for a Change
Evening weddings are not often outdoors but with quality tent lighting available this is happening more often than was once the case. Should you attend a formal wedding which includes outdoor elements, consider carrying ballet flats in the clutch so the high heels may be left in the cloak room. Punching a hole in the lawn and pitching over backwards is never fun.
Carrying foldable slippers can be a good plan when a long night of dancing is expected as well. Some women may also choose decorated, dressy pairs of slippers as their primary shoes, even though this is a bit unusual with a gown. This is a particularly good choice if there are partnered dances and one's date for the evening is considerably shorter.
Belts
Belts have come back in fashion as part of many evening gowns. Some of the belts that are designed as part of evening gowns are exactly as desired. Other times, a woman may wish to wear a belt that is wider or narrower or has a more or less spectacular buckle. In these circumstances, she may shop for a belt that fits her vision or find a belt buckle that is what she desires, then make or have custom-made the belt she wants.
Buying Accessories for a Full-Length Dress on eBay
Evening wear accessories are offered on eBay by sellers around the world. This wide range makes it easy to find unique accessories. If you find a seller with an item that you like, you may click their seller ID on the product page to see if they have other items you want. Buying multiple items from the same seller saves on shipping and reduces anxiety about when items arrive.
Make Sure Your Accessories Arrive on Time
Since it is essential to have all items by the wedding date, check the seller's estimated delivery dates and allow extra time. The seller posts shipping policies and rates on the Postage and Payments page for each item sold.
Conclusion
Once the gown has been chosen for a formal wedding, the real fun begins. Accessories include, by necessity, appropriate shoes and a small purse for essentials. On cooler days some kind of wrap or jacket is desirable. Jewellery options are much more colourful and daring than might be selected for everyday. Some gowns may entertain an alternative belt.
Those who seek the most conservative and traditional approach may select pearl jewellery. Newer designs using pearls from our waters can create a remarkable appearance even while adhering to this traditional style. Whether a conservative or contemporary vision is targeted, the diverse, multinational vendors on eBay are almost certain to have deals on every accessory needed to make a wedding guest's outfit a success.