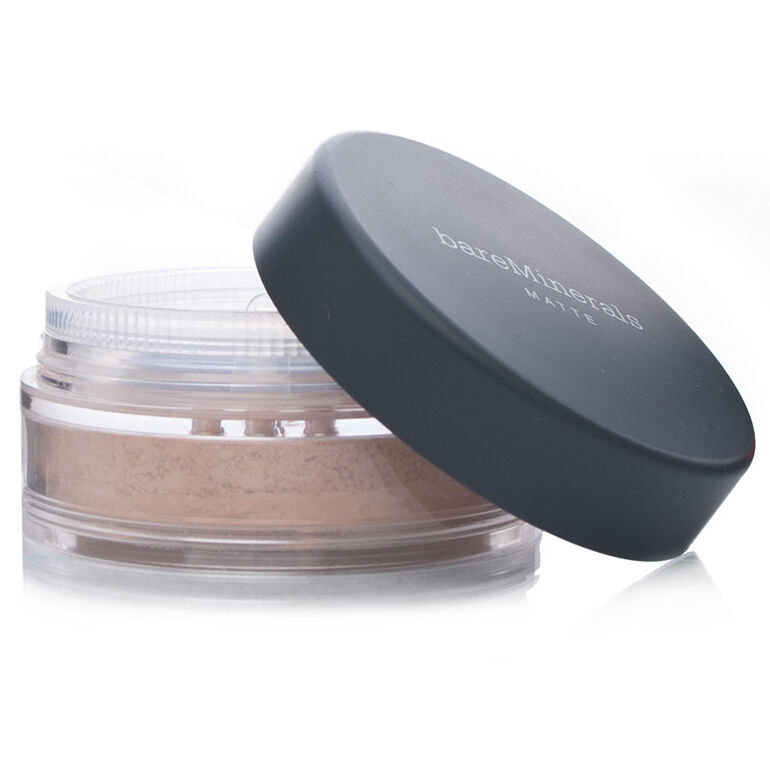 Learning how to apply bareMinerals foundation is easier than most people believe it to be. The finely crushed minerals create a flawless finish in light to full coverage, depending on the formulation that the user prefers. In addition to the original formula, matte and liquid bareMinerals foundations are available from sellers on eBay. Mineral makeup is useful for camouflaging age spots, acne, broken capillaries, and large pores. Because its original formulation is a powder instead of a traditional liquid, application can take some getting used to.
Foundation Coverage Options
Mineral foundation contains more pigment than traditional powders and foundations. New users should apply it in layers, especially with bareMinerals glamour products, such as blush, shadows, Radiances, and All-Over Face Colours. Mineral Veil blends any streaking or spotting, creating a flawless finish.
Wearers should choose a formula based on skin-type and age-related concerns. The company has expanded its skincare product line to include Multi-Wrinkle Repair, Extra Firming Night Cream, and Active Cell Renewal Night Serum. These products help reduce the wrinkled or sagging appearance of mature skin. Adding one or more products to a daily makeup regimen helps decrease the appearance of wrinkles and softens the look of fine lines.
Choose the Right Brush
The brush chosen for applying foundation affects the coverage level of the original and matte bareMinerals formulas. Each brush is best suited to a specific foundation type and desired coverage.
| | |
| --- | --- |
| Foundation Type | Suggested Brush |
| BareMinerals Bareskin Pure Brightening Serum Foundation | BareMinerals Bareskin Perfecting Face Brush |
| Original and Matte Foundations for light to medium coverage | Flawless Application Brush |
| Original and Matte Foundations: Full Coverage | Handy Buki Brush |
| Using foundation as a concealer | Maximum Coverage Concealer Brush |
There are many shades of bareMinerals foundation to suit any skin tone. Consumers can select Radiances and Glows that can help simulate a touch of sun; the wearer applies these products atop foundation.
Applying Powder Mineral Foundation
Apply bareMinerals Prime Time after washing the face. This creates an even texture, moisturises the skin, and suits all skin types and tones. Start application at the centre of the face and work outwards.
If desired, use bareMinerals Concealer prior to applying foundation.
Shake loose powder into the cap and swirl the brush. With the head of the brush facing upwards, tap the bottom of the handle to settle the foundation.
Begin applying foundation to the face from the outside of the face and then work in. Use light circular motions to cover the skin. Add more layers to build up to the desired coverage.
Apply skin enhancements such as Radiance and finish with Mineral Veil for flawless coverage. Apply these products in the same manner as the foundation.
Bareskin Pure Brightening Serum Foundation
Shake the bottle to thoroughly mix ingredients.
Place drops into the head of the specially designed bareMinerals Bareskin Perfecting Face Brush.
Swirl onto your face using small circles, working from the outer edges in.
Apply more layers to achieve the desired coverage.
Concealer
Experiment with adding moisturiser to powder foundation to create a creamy foundation that can also serve as a concealer. Sun worshippers may want to purchase more than one shade to accommodate the changing seasons and their tans, mixing them together to create a perfect colour every day. People who are new to the products may enjoy a kit that includes a collection of all the products, including brushes. Check the shades and colours to ensure they match your skin tone.
How to Buy BareMinerals Foundation on eBay
Type 'BareMinerals foundation' into the eBay search bar to return results that include a general listing of available products. If you know exactly what you want, you can include the name or colour of the specific item. You can find a wide selection of bareMinerals products, such as foundations and brushes, as well as accessories such as makeup bags. Read the seller's comments and enquire whether the product is new, still in its original packaging, has been opened, or has been used. Keeping your desired coverage level and overall foundation look in mind helps you find your ideal bareMinerals product on eBay.