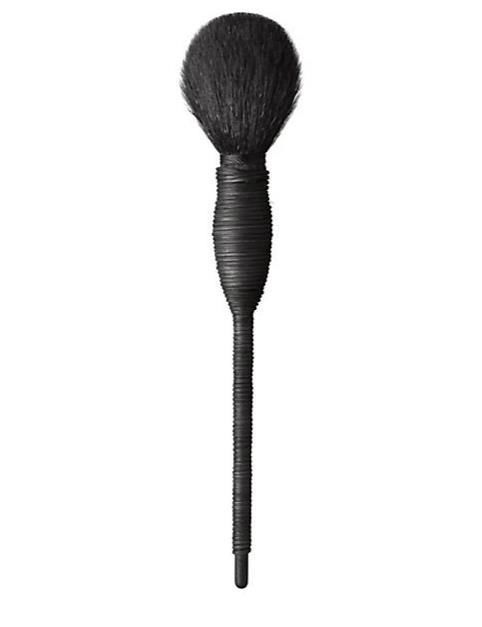 Foundation, check. Mascara, check. Blush had better be a check, too. In today's world of makeup, women cannot leave blush by the wayside during the morning mirror routine. Blush is a miracle worker, adding life to a face that just might be suffering from lack of sleep or a happy hour hangover. It not only adds a pop of colour, it also leaves the face looking young and refreshed. However, some might be cautious about how to apply blush correctly. It is important to know how much blush is too much, and which brush is the right one to use.
Choosing a Blush
First, choose the type of blush that appeals to you. Powder form is the most well known, but there are also gels, creams, and stains to choose from. A well-designed makeup bag protects makeup and brushes. Each type of blush has its own special qualities.
Blush Type

Qualities

Powder

Finished look

Good for contouring cheekbones

Gel

Lightweight

Good to wear in summer heat

Cream

Creates a dewy, outdoorsy flush

Great for those prone to dry skin

Stain

Stays on throughout the day

Looks more natural
When it comes to powder blush, it is important to use the right tools of the trade. There are many makeup brush sets to choose from, including contouring, bronzing, stippling brushes, but the best bet for applying a basic powder blush is simply a blush brush. One of the most popular blush brushes is the NARS Kabuki brush, an investment piece that NARS makeup artists rave about.
How to Apply Blush
Depending on the type of blush you choose, be sure to have the right implements. It is a good idea to practise these techniques when you do not have to attend an important event.
Powder Blush
Swirl your blush brush around your powder blush to get some product on it. Then tap the brush lightly so that excess product comes off. Too much blush produces clown-like results, and the goal is to look as natural as possible.
Next, smile to define the apples of your cheeks. This is the area where you start applying the blush, using soft, sweeping motions from the apples, back along your cheekbones, curving up. This gives the cheekbones definition and creates a faux-supermodel effect. Remember that less is more and that you can always add, but it is harder to take away.
Gel Blush
According to makeup artist Grace Lee, gel blushes dry quickly. Apply gel blushes quickly, ideally using your fingers. As with powder blush, the easiest way to get a naturally flushed look is to smile and apply the blush to the apples of the cheeks. Work the product up, not down.
Cream Blush
The easiest method for applying cream blush is with fingers, although a cheek highlighter brush or makeup sponge, such as the popular Beauty Blender, also works. Marlena of Makeup Geek recommends using the index and middle fingers to pat in the product to the apples of the cheeks and blend backwards. Again, apply lightly and add more if needed. If there is too much colour, try blending in some foundation or concealer.
Cheek Stain
Some cheek stains, like Benefit's Benetint, come with a small nail polish-like brush applicator. If that is the case, the makeup experts at Benefit suggest sweeping a few stripes of the stain on to the cheeks. Rub in and upwards with your index and middle fingers, blending in a circular motion. Apply quickly, since this is a stain and can make it difficult to fix mistakes.
How to Buy Blush on eBay
Sellers found on eBay offer all types of blush in a variety of price ranges, from NYX to Chanel and everything in between. For example, if cream blush sounds like a fun edition to your beauty routine, just type 'cream blush' into the search box on any eBay page and see hundreds of options from which to choose. Before deciding which blush to purchase, check out the seller's feedback history, selling policies, and comments from previous customers for a smooth transaction.