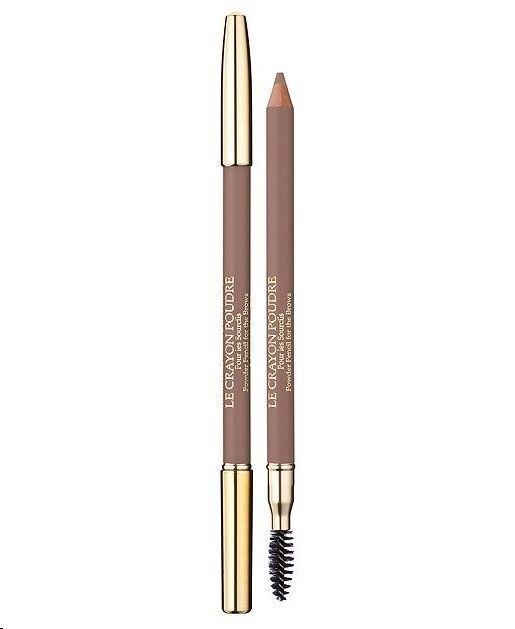 Though it can be daunting, applying brow pencil is a relatively simple process. With the right equipment, even the most novice fashionista can become a DIY make-up whiz. It just takes a little knowledge, patience, and practice. Purchasing the right brow pencil can also seem complicated, given all the options that are available, but this can be made into simple work with the right information.
Selecting a Brow Pencil
Shopping for brow pencils is about more than just colour. Finding a brand that works with an individual's skin and a style of pencil that meets particular needs is also important. Some DIY make-up artists prefer a self-sharpening pencil with a blending brush on one end to cut down on the number of tools necessary. However, colour is the most important part of the pencil. A few general guidelines can help individuals determine the correct shade.
Skin Colour

Eyebrow Hair Colour

Brow Pencil Colour

Light

Fair

Lightest shades

Typically ashy or dark blond

Light to medium

Red

Lightest or reddish

Light

Dark

Light-to-medium brown

Universal brown, cool taupe, and golden brown

Medium

Fair-to-medium

Medium brown

Universal brown and dark taupe

Medium or dark hair

Dark skin or medium

Dark brown

Warm and universal brown
Ultimately, brow colour is a matter of personal preference and comfort, but the above chart is based on conventional wisdom and may be a good starting point for newbies. A good rule of thumb is to err on the side of too light rather than too dark; a too-heavy, too-dark brow can look unnatural and distracting.
Application Preparation
Three main points are involved when it comes to brows: the inner point (part of the brow closest to the nose), the arch (highest point of the brow), and the outer point (part of the brow closest to the temple). Based on a person's natural brow shape, style, and personal preference, these three points can be placed differently, but one conventional rule of thumb is to have the inner brow line up with a pencil placed straight up against the nose, the arch reach its peak at the point where a pencil placed against the corner of the nostril bisects the pupil of a straight-ahead looking eye (about three-quarters of the way to the outermost brow point), and the outer point taper off to just outside of a pencil placed straight up against the corner of the eye.
Groom Brows
Prior to applying pencil, those who are unhappy with their brow's shape may want to do some light grooming with tweezers or even wax. It is typically a good idea to err on the side of caution, being careful not to overpluck, and it is also beneficial to avoid worrying too much about symmetry. Roughly following the natural brow shape is also considered best practice. If overplucking does occur, errors can be covered with pencil.
Steps to Applying the Pencil
After the ideal brow shape and pencil colour have been determined and the proper materials gathered — including brow pencil, a mirror, tweezers, make-up pencil sharpener, and a blending brush (if the pencil does not include one) application can begin. Those who have never used brow pencil before may want to practice this technique several times before wearing it in public. Total newbies probably should not do this right before a first date, for example.
Neaten the Brows
If the brows are disorderly, the blending brush can be used to comb the hairs into order and proper shape. Those who are very unsure of the shape they want their brows to take may want to make a small, blendable mark with the brow pencil at each of the three main points described above (inner point, arch, and outer point) to use as a guide.
Apply Pencil
Starting at the inner point of the brow and working out toward the tapered outer point, the pencil can be applied in short strokes to mimic the appearance and growth direction of the brow hairs. Particular attention should be paid to any sparse areas or spots that need to be filled in. Using the blending brush, the pencil should be blended into the brow hairs for a less harsh, more natural appearance.
Buying a Brow Pencil on eBay
Having options to choose from is a good idea when it comes to selecting the perfect brow pencil, and sellers on eBay offer a wide variety of brands, styles, and colours available for shoppers looking for a great deal. Other accessories, including magnifying mirrors, make-up bags, blending brushes, make-up pencil sharpeners, and other eye make-up products for a complete look can also be found on eBay. Armed with a carefully selected brow pencil, knowledge, and patience, even make-up newbies can sculpt their brows using a brow pencil.