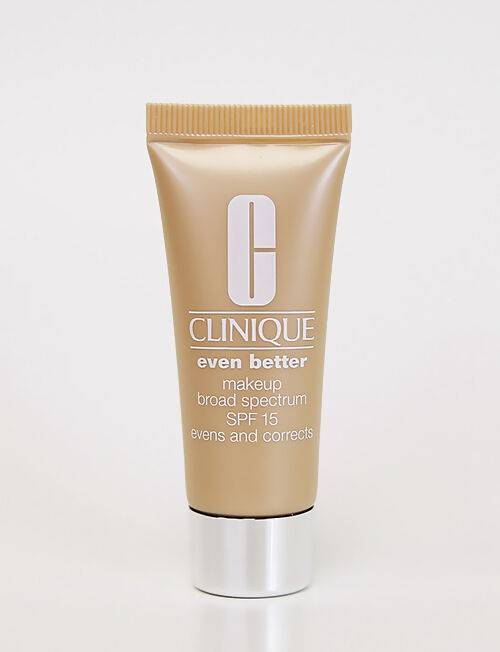 Clinique is a long-established manufacturer of skincare, cosmetics, fragrances and toiletries and uniquely formulates foundations that match almost any skin tone or skin type. The key to applying Clinique foundation is in the preparation of the skin. By cleansing, toning and priming the skin prior to applying foundation, foundation lasts longer and provides better coverage. There are also many different types of foundation to choose from, based on one's natural skin tone and colour.
History of Clinique
Clinique's story is very simple. A conversation between Carol Phillips, a magazine editor, and dermatologist, Dr.Norman Orentreich, sparked the idea that great skin is possible with beauty products. Founded in 1968, Clinique specialise in the manufacturing of products such as moisturisers, foundations, make-up for the eyes and lips, fragrances, and beauty accessories. In that same year, the 3-Step Skin Care System was born. This system involves cleansing, exfoliating and moisturising the skin on a daily basis. All of Clinique's skincare products, cosmetics, and toiletries are allergy-tested, dermatologist-created and 100 per cent fragrance-free.
Types of Clinique Foundation
Clinique manufactures a wide range of make-up for the face, as well as the tools for applying it. Clinique recognises the importance of choosing the right foundation for individual skin type and tone, and to this end, foundation is available in various formats.
| | | |
| --- | --- | --- |
| Foundation | Form | Skin Type |
| Even Better Compact Make-up Broad Spectrum SPF 15 | Cream | 1, 2, and 3 |
| Even Better Make-up SPF | Liquid | 2 and 3 |
| Acne Solutions Liquid Make-up | Liquid | 2, 3, and 4 |
| Superbalanced Make-up | Liquid | 2 and 3 |
| Superpowder Double Face Make-up | Powder | 2 |
| Almost Powder Make-up Broad Spectrum SPF 15 | Powder | All skin types |
| Perfectly Real Compact Make-up | Powder | 2, 3, and 4 |
When choosing a new Clinique foundation, shoppers must consider their skin type, as well as the type of finish and colour that best suits their natural skin tone. According to Clinique, skin type 1 is for normal skin, skin type 2 is for combination skin, skin type 3 is also for combination skin, and skin type 4 is for oily skin. The colour groups include very fair, moderately fair, medium, and deep, while the available finishes include natural and matte.
Tips for Applying Clinique Foundation
With prepared skin and the right make-up accessories, applying Clinique foundation for a flawless look is easy. Apply make-up in a room where there is natural light, close to a window if possible.
Cleanse the Face
Cleanse, tone, and moisturise the skin. Wait for five minutes before applying primer, if the make-up is to last the whole day. Otherwise, wait a few minutes before applying foundation.
Using the tips of the fingers or a sponge, apply small amounts of foundation at a time to the face and neck, blending well all over. Remember that more is less.
Apply Concealer
Apply concealer under the eyes using a small, pointy brush. Choose a concealer that is one shade lighter than the foundation.
Apply Powder
Apply some luminous powder in a W motion over the face, beginning at one side in a downward motion, up to the bridge of the nose, and then over to the other side.
Clean Brushes
Remember to wash foundation sponges and powder brushes regularly in warm, soapy water. This not only keeps them clean and bacteria-free, but also assists in achieving proper coverage. Without caring for brushes and sponges, over time they become tatty and weak.
How to Buy Clinique Foundation on eBay
Shopping on eBay for Clinique foundation is relatively a straightforward process. Simply type the term 'Clinique foundation ' into the search bar on any page and you will find a host of reliable sellers found on eBay to choose from. Before making a purchase, make sure that you know exactly what type of foundation you wish to buy, making sure you consider factors like shade, format, and finish. Armed with the right information, you can quickly and easily choose a foundation that meets all of your Clinique make-up needs.