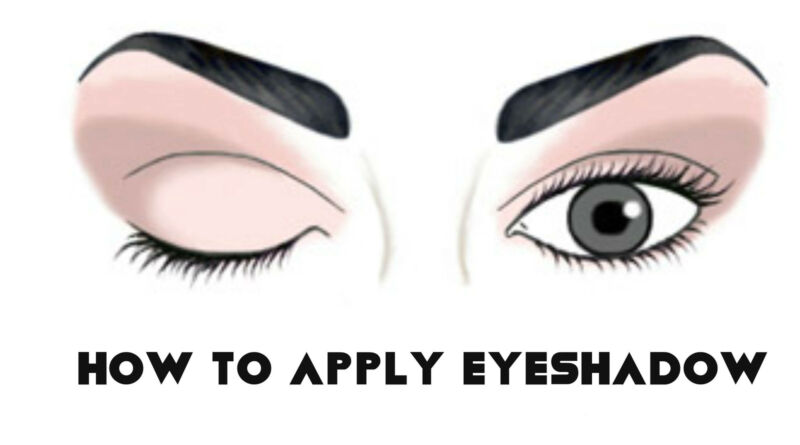 Whether a woman wears makeup only for special occasions or every day, it can pull together a look. Every woman should know how to apply makeup, including lipstick,blush, eyeshadow, and mascara. Applying eyeshadow can be challenging because there are specific techniques depending on the desired look, such as the smoky eye or cat eye. However, with a few simple tools and some practice, women can learn application techniques and choose colours that really enhance their features and create a beautiful appearance. Learning to apply eyeshadow correctly is an art and a skill that a woman can get better at the more she practises and tries out different looks.
Makeup Tools
In order to properly apply eyeshadow, a woman needs the right tools. There are many different makeup brushes available, but some of the basic ones are a
flat stiff brush
, a
pencil brush
, and a
stiff dome brush
.
Flat stiff brush - Spreads eyeshadow over the lid
Pencil brush - Ideal for creating a smoky effect or putting eyeshadow on the lower lid
Stiff dome brush - Great for blending colours
Although a woman only needs a few basic brushes to start with, she can acquire more over time. Having a variety of tools on hand can ensure that women are ready to apply any style of eyeshadow.
Applying Eyeshadow

There are many different ways to apply eyeshadow. Some of the various methods include cat's eye, open banana, and snow globe.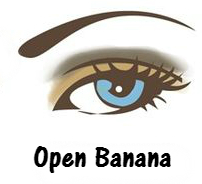 Open Banana

To achieve the open banana look, first take an eyeliner pencil or a chiselled brush to make a defined line in the crease of the eye. Being careful not to completely blend out the line, then blend the colour up and out. To finish it off, put a lighter colour on the lower lid.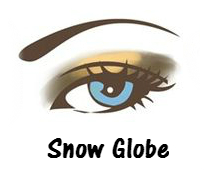 Snow Globe

In order to create a snow globe look, use shimmer on the middle of the lid and a matte shadow on both sides. Because this gives the illusion of roundness, this style is great for someone with flatter eyes.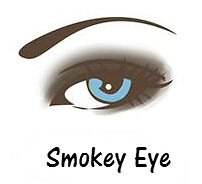 Smokey Eye

To achieve that popular smoky look, put the lightest colour on the inside corner of the eyes and near the eyebrows. Next, the medium colour goes across the lid. Then apply the darkest colour across the lid and a fine dark line along the lash line.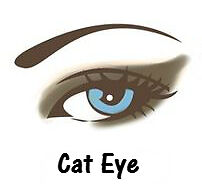 Cat Eye

In order to get a cat eye look, first use eyeliner and go beyond the eye line to the outer part of the eye. Next go over the liner with a pencil brush to soften the line. To achieve the best effect, apply the darkest colour to the wing shape to create cat eyes.


Choosing a Colour

Choosing the perfect eyeshadow colour is not always easy. A woman has to take a number of factors into consideration to find the perfect look. Some things to think about when selecting shades are eye colour and skin colour.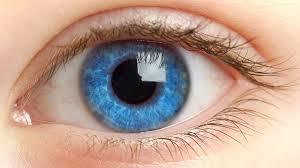 Blue Eyes

If a woman has blue eyes, she should look for warmer tones that set off her eyes. Some of the best colours for blue eyes are champagne, pink, purple, and turquoise.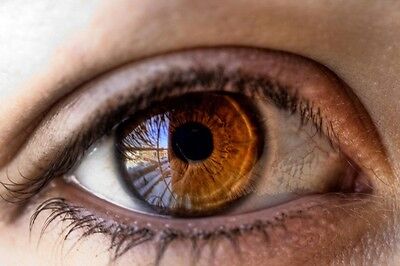 Brown Eyes

Women with brown eyes can wear the widest range of colours. Some of the best colour choices for a woman with brown eyes include neutrals such as grey and brown. A lot of bright colours also look good too, including green, coral, aqua, purple, and orange.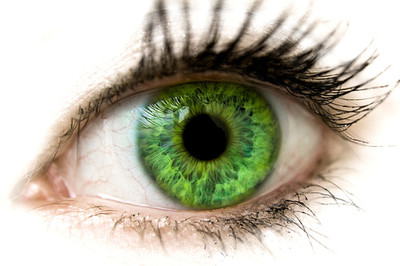 Green Eyes
Women with green eyes should not be stumped when it comes to choosing colours. Some of their top choices should be violet, plum, gold, peach, mauve, and green. A lot of neutrals are also good, including grey, charcoal, tan, beige, and bronze.


Skintone

Women with fair skin should stay away from dark grey eyeshadows, and dark shades may be too much. Some good colours are cool gold, pink, purple, light green, and light brown. If a woman has darker skin, she should go for coral, pink, ivory, soft green, and bronze. If a woman has cooler dark skin, she can use teal, lilac, and silver.