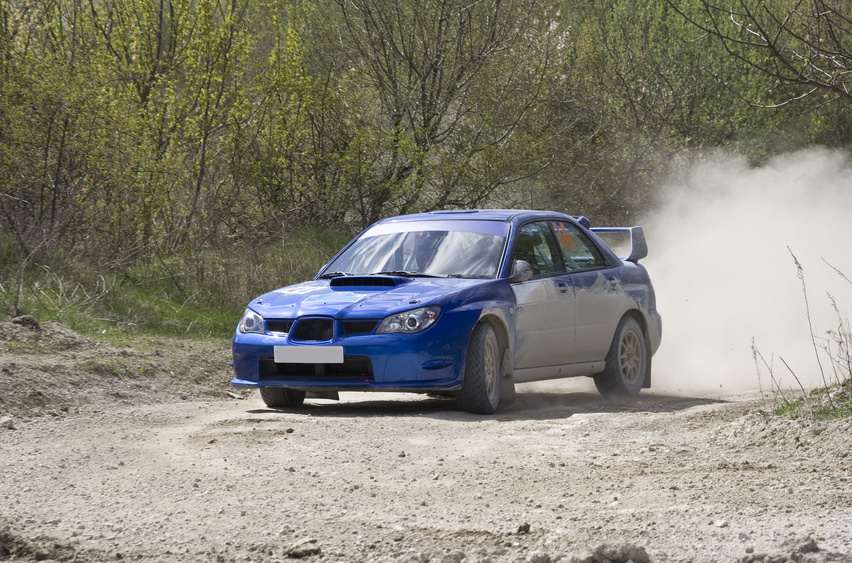 Rally car racing is considered a sport like no other; the cars race on everyday roads, most of which are unpaved. Typically, events are held in locations that feature extreme weather such as snow and torrential rain and since there are no rules about the length of a rally car race, events have stretched across thousands of miles and taken days to complete. In 2000, the "Around the World in 80 Days Rally" sent 42 teams 28,968 kilometres from Beijing to Alaska and New York to Marrakesh in street-legal vehicles such as Jeep Wranglers and Porsches. Because it is an endurance sport that requires attention to detail, high-speed driving, and other performance-under-pressure qualities, rally car racing is not for everyone. Becoming a successful driver takes a large investment of time, money, and dedication.
More About Rally Car Racing
As explained above, rally car racing is the most extreme type of auto racing, and drivers are putting their lives on the line every time they step behind the wheel. Each race tests a driver's mettle, endurance, and skill. Given that rally car drivers have to adjust on the fly to different road surfaces and weather conditions while also driving lengthy distances, many consider them to be the best drivers in the world. However, the key to a successful rally car racer is their co-driver. Prior to a race, rally car drivers are not permitted to drive the course to learn about its conditions. Consequently, it is the task of the co-driver to navigate the best route. During the race, the co-driver uses computer equipment and a provided route book to alert the driver of the rally car to any obstacles that are up ahead. It is imperative that the co-driver deliver explicit and accurate directions because the driver will use this information to determine how fast and what angle to enter a turn. Those looking to gain experience before becoming a driver should consider training to be a co-driver first. It is also a good option if driving itself doesn't appeal.
Steps to Becoming a Rally Car Driver
As rally car driving is not for everyone, the World Rally Car Championship recommends that anyone interested in becoming a rally car driver attend multiple events and speak to other drivers and event organizers. Prospective drivers might begin by volunteering at local rally car events. Attending events familiarizes drivers with the sport, and certified rally car drivers can teach them the importance of endurance, navigation, and speed by example and in conversation.
The next step is to read the rules, regulations, and restrictions of rally car racing. For example, before a vehicle can be entered into an event it must meet specific safety criteria like having a roll cage and fire extinguisher. Additionally, the driver must always be wearing a racing helmet and specially-designed fire retardant suit.
With regard to the type of car to purchase for rally car racing, the World Rally Car Championship recommends that new drivers consider a two-wheel drive vehicle, like a Volkswagen Golf, because parts are readily available and it is relatively inexpensive to customise. While researching parts for the vehicle, drivers should turn to guides like the LED Tail Light Buying Guide, which offers information on the best lights and how to purchase them. Racing in small or local events with a vehicle like the Golf will enable drivers to accustom themselves to rally car racing before upgrading to a faster and more powerful vehicle. When looking for an appropriate rally car vehicle for more advanced drivers, eBay offers an easy-to-use website that makes the search simple.
Finally, prior to entering any professional events, new rally car drivers will need to acquire a competitors license and have their vehicle approved for racing.