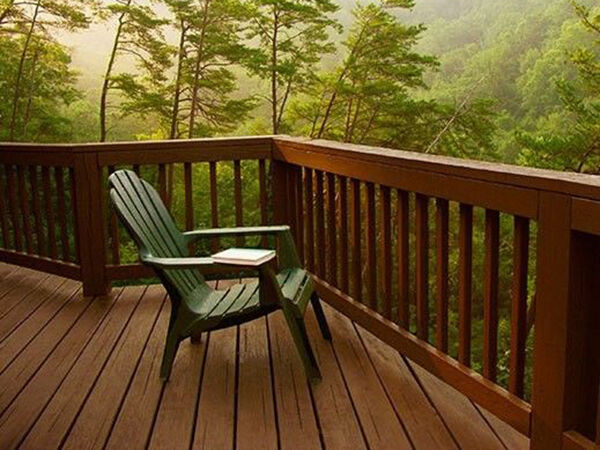 A deck is a special feature in every home because family members can enjoy the beauty of the outdoors together. Rather than using natural wood flooring, composite deck boards are effective and durable because they offer higher resistance to wear, tear and colour fading. They comprise polymers combined with wood fibres. Adding a curve to a deck makes it look even more appealing. It is easy to bend deck boards bought at the hardware store or online by having the right tools and selecting a method that works.
Choosing Composite Deck Boards
Composite decking materials are good alternatives to wood because they are low-maintenance. Despite their high prices compared to wood, they have become popular because they are three times more durable. There are many brands and products from which to choose, with a wide range of colours, grain finishes and accessories.
There are three basic things to consider when buying composite decking materials: cost, quality and after-service. Many sellers and manufacturers offer different models at different price ranges. Choose one that is within budget. Quality varies depending on the need and use of the deck. If a deck is low-traffic, it does not need to be heavy duty. Choosing the appropriate quality helps lower cost. Lastly, learn about the brand's after-sales services and policies.
Measurements and Materials Needed for Bending
Before starting the process, measure the length and quantity of the area that requires curving. This is essential to avoid mistakes and eliminate waste. Composite decking is the base flooring material. Heating equipment, such as a heat gun, portable heater, or large heating blanket system, heat decking to the point where it bends. A forming table or platform guides the curvature of the decking. Clamps attach decking securely to the forming table. Heat resistant or insulated gloves protect the hands from burning when handling heated deck boards. Drill and screws attach deck boards into place. To ensure an efficient bending process, prepare the necessary tools and materials by ordering them ahead of time.
Heating and Bending Composite Deck Boards
Begin by heating one or two strips of decking at a time. Whatever the method, there is a target temperature before the material becomes ideal for bending. This can range from 93 to 120 degrees Celsius. Do not force bending. Be patient and wait for at least 40 minutes to make sure that the boards are bendable. Once the boards reach the necessary temperature, remove the decking from the heating area using heat-resistant gloves. Lay it on a forming table or platform made of plywood, with wood guides or outline attached to it. Stretch and pull it a bit so that it places properly, and then clamp it in.
Wait for the section to cool before removing the clamps. Hose it down with cold water to expedite the cooling process. Once cooled completely, transfer the curved section and attach it portion by portion to the deck using a drill and decking screws. Choose the right type of screws for the decking; they should be as durable as the decking itself. They should also be corrosion-resistant and long-wearing. They can be either stainless steel or coated steel.
How to Buy Composite Deck Boards and Bending Materials on eBay
You can easily find tools and materials for beautifying your deck from sellers on eBay. Enter the keywords of the items you need into the search bar atop any page. The site shows you the top results related to your words. View photos and descriptions of the ones you like to learn about the products. You can also look for other deck improvement ideas. A deck is an invaluable space to relax and host enjoyable activities. When all the materials are ready, proceed with bending your composite deck boards to enhance your deck. Consider local sellers for faster shipping.