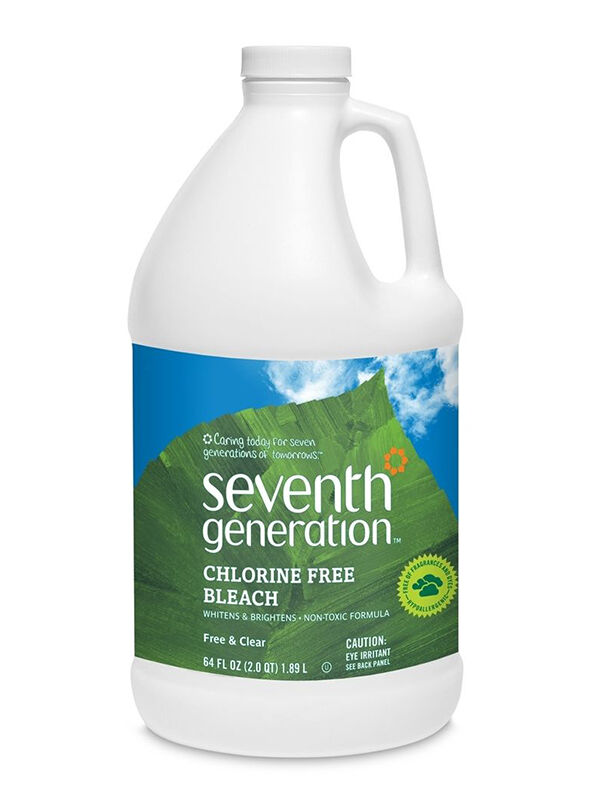 From spills, such as red wine, tomato sauce, or chocolate on white clothes, along with discoloured surfaces, bleach can help give clothing a fresh, clean appearance. Either way, it is important to know more about bleach and the process of bleaching clothing white. Consumers can find bleach at supermarkets or from online sources, such as eBay. To bleach clothes white, people should know how to use bleach on clothing and choose the right product.
Bleach Basics
Bleach is a combination of chemicals that work together to help remove colour, whiten fabric or material, or even disinfect it. There are many different types of bleach on the market from which to choose. One example is chlorine bleach, which often contains sodium hypochlorite. Another example is oxygen bleach, which usually contains a peroxide-release compound, such as sodium percarbonate or hydrogen peroxide. Another possibility is a reducing agent, such as sodium dithionite, which may be useful for removing colour.
Using Bleach on Clothing
Consumers should use caution when attempting to bleach fabric or clothing. Bleach is a powerful agent, and when undiluted bleach makes contact with fabrics or hard surfaces, the chemicals may produce undesired results. Whether getting rid of a stain or bleaching colourful clothing white, it is essential to dilute the bleach first. When using bleach, consumers should also be aware that it is best to work outdoors or in a well-ventilated area. Bleach is powerful and can cause skin or lung irritation if used improperly.
Bleaching Clothes to White
It is possible to bleach colourful clothes to white. Fortunately, the process is not very involved. However, it may take a few attempts or even different types of bleach or various brand names to determine the most optimal mix for the task. To get started, consumers should begin with one part bleach to four or five parts water. After mixing the ingredients together, dip a small section of the clothing into the solution and let it sit, submerged, for at least 5 minutes.
Take a look at the clothing every minute or two during this time to ensure that it is lightening as desired. The clothing is going to be lighter when it is dry. When the piece reaches the desired level of brightness or whiteness, allow the clothing, or area of clothing, to soak in water for at least 10 minutes. Doing so helps to stop the bleaching process.
Choosing the Right Bleach Product
Consumers can find a wide range of bleach products on the market. Depending on budget and needs, there are more basic products along with those that offer extras, such as a scented solution or liquid that does not splash when poured. Depending on the product, amount, and features, the prices also vary.
| | |
| --- | --- |
| Product Name | Features |
| Clorox Splash-less Scented Bleach, Concentrated Clean Linen | Splash-less liquid, thick, smooth-pouring formula, clean linen scent |
| OXO-BRITE Natural Non-Chlorine Bleach | 100 per cent natural ingredients, environmentally safe, for safe and effective use on majority of organic stains |
| Ultra Clorox Bleach Cream Cleanser, Fresh Scent | Powerful and fast formula to remove stubborn stains from mildew to grease and body fluids, colour-enriched cream to indicate where bleach is applied, easy to rinse, leaves film-free shine |
| Charlie's Soap Oxygen Bleach | Ultra-concentrated formula for fast, efficient cleansing; helps to whiten white clothing; non-toxic; clean rinsing |
| Evolve Original Scent Ultra Concentrated Bleach Tablets | Concentrated tablets, no spills, splashes, or messes; dissolves in hot or cold water; original scent |
The varied selection of bleach products on the market includes tablets along with ultra-concentrated formulas, as well as non-toxic bleach. Consumers can find inexpensive and more basic products as well as pricier options with a smooth formula and a clean scent. Some products are concentrated, meaning just a little bit at a time goes a long way.
How to Buy Bleach on eBay
From projects to cleaning up messes, bleach is a useful product to have around the home. Some consumers may want to bleach clothes white, which means starting to search for the most appropriate product. As the selection of bleach is quite large, it is helpful to narrow down the options starting with more generic search terms using the search bar on every page, such as 'household cleaning products' or 'cleaning supplies'. From there, consumers can find other options, such as 'bleach' or 'Clorox bleach'.