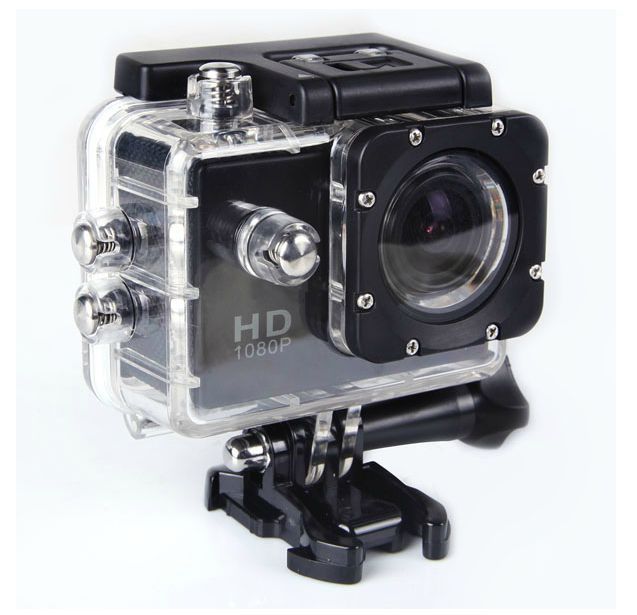 The idea for GoPro cameras was born in 2002, when Nick Woodman couldn't get good video shots during his surfing trip in Australia. With the release of the GoPro HERO 35-millimetre All Season Sports Camera in 2005, the company began to be well-regarded for creating high-definition personal cameras suitable for extreme-action filming and photography. Known for their compact, rugged structure and user-friendly design, GoPro cameras are highly adaptable products that are light and can be easily mounted on anything from a car's roof to a dog's back.
These cameras are becoming more advanced as technology continues to improve, and now features like Wi-Fi connectivity, touch displays, and waterproof durability are a given. Regardless of whether you own a HERO or HERO4 Black, it's important to get the most out of the GoPro Camera. That's why having useful accessories is vital.
Choosing GoPro Camera Accessories
From chest straps to suction cups, consumers have an abundance of extra gadgets to choose among for GoPro cameras. To help find the right accessory, it's important to follow a certain process, as everything from budget to use must be factored.
Set a Budget
Prices for gadgets to go with a GoPro can range from under $10 to well over $2000, as products span from simple bike mounts to complex drones with a GoPro mount. So, those with a GoPro camera should consider what they are willing to spend prior to shopping for accessories. It's easy to pay more for accessories than the actual camera, so be careful when shopping. Know that most gadgets range from $20 to $120 (some more and some less), so plan accordingly.
Consider the Type of GoPro Camera
Though most accessories work with every newer GoPro camera, it's still crucial to consider what type of GoPro one has before getting any accessories. Some products simply don't work with certain types of GoPro cameras. For example, the new HERO lacks Wi-Fi connectivity, which means a smart remote won't work with it. The GoPro Dual Hero System, for instance, houses two cameras at once to simultaneously capture full-resolution video, which can later be converted into 3D using software; however, this system is only compatible with the HERO3+ Black Edition. GoPro also offers a dual battery charger that enables simultaneous charging of two batteries, but this is only suitable for HERO4 cameras. Hence, before buying an accessory, makes sure it's compatible with the specific camera it is to serve.
Think About the Purpose of the GoPro Camera
How the GoPro camera is going to be used plays a huge role in choosing accessories. When doing this, it's more convenient to separate accessories into three sections: mounts, spare parts and software. Note that both GoPro and third-party manufacturers make accessories for GoPro cameras. When buying a third-party gadget, first make sure it's compatible and then be sure to check its quality by reading expert reviews and customer ratings.
Mounts
Mounts are by far the most popular GoPro accessory, and the types manufactured vary tremendously. There's something for every activity. Those who want to film spectacular vistas while driving can get a suction cup that can easily grip the side of a vehicle. Skateboarders should purchase a flex clamp with extendable arms so that a wide array of angles and views can be caught. There are even bobber mounts that perfectly suit swimmers tackling the waves at sea. Head straps are great for anything from skiing to biking, as they don't interfere and capture every moment of the action. Hand-held poles offer wider shots when doing anything from hiking to a scenic point to snowboarding down a slope. Those seeking exceptional aerial views can buy drones with mounts, too.
Spare Parts
GoPro users looking to do a lot of filming are highly advised to purchase additional rechargeable batteries and memory cards. Photographers seeking magnified shots can get specialised lens to catch larger images of objects. There are also LCD touch displays that can attach to the back of the GoPro camera to show what's being filmed in front. A smart remote allows full control of all function of GoPro cameras, which comes in handy when they can't be readily reached. Anti-fog inserts are useful for humid and cold days. Protective housing cases, lens replacement kits, HDMI cables, adapters and more are other spare parts worth considering.
Software
Users who wish to share their footage as well as easily view their video content and highlight important parts can download the GoPro App. GoPro Studio is great for those who want to edit and polish videos. Other software, such as Windows Movie Maker and Adobe Premiere Pro CS5-5, are options for professional photographers and film makers.