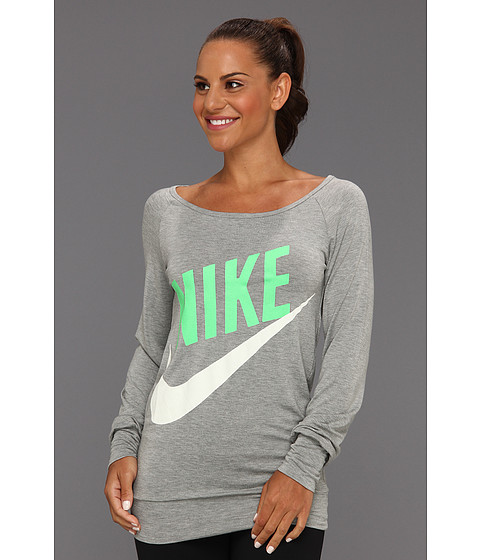 Participating in sporting activities is a common recreational activity by most members of the Australian public. From professional sports players to amateur enthusiasts, one of the things that unite these activities is the need to wear specialist sportswear. There are many different brands that produce all manner of sportswearfor every variety of sporting activities imaginable for women.
Two such companies prominent within popular culture are Nike and Adidas. It is possible to buy sportswear from both Nike and Adidas on auction sites like eBay. But what is the quality of each brand?
This guide offers practical advice on how to buy Adidas and Nike sportswear.
The Nike and Adidas Companies
Nike and Adidas are considered to be big players in the sportswear market. Both leaders in their field, they continue to push the boundaries and to turn out new and improved sporting goods, suitable for both professional and amateur players.
Adidas was founded in 1948, is a German company and is the largest manufacture in the UK and Europe and the second largest in the world. Adidas' main focus is soccer and tennis sportswear.
Nike was founded in 1964 and is based in the United States of America. It is the largest manufacture of sporting goods and accessories in the world. Nike's main focus is basketball and athletics.
Both Nike and Adidas are umbrella companies for a range of other brands. These are:
· Nike: Jordan Brand, Umbro, Hurley, Converse and Cole Haan.
· Adidas: Reebok, TaylorMade Golf Company and Rockport.
Nike's motto is 'Just do it'; Adidas' motto is 'Impossible is Nothing'.
Differences Between Adidas And Nike
| | |
| --- | --- |
| Product Range | Nike produces sportswear as well as equipment and accessories. Adidas on the other hand specialise in just sportswear. Adidas have just started expanded their range further. |
| Target Market | Nike tends to focus more on a local market, namely the US where they are based, whereas Adidas focus largely on the whole of the European market. |
| Ethical standing | Both companies, although based in Germany and the US, respectfully outsource their manufacturing and make their products in Asian countries. Depending on the buyer's priorities, it is worth exploring further each company's ethical policies. |
| Marketing | Nike traditionally has focused on their sponsorship of professional sports players as a means to marketing their brands. Adidas has only just entered into this marketing strategy; therefore, their focus has primarily been on design and manufacturing of product. |
| Design | Whilst the brands produce similar products, the design and style will vary. Take time to look at the different designs of both brands and decide upon which is the most suitable for one's needs and personal taste. |
| Cost | The cost of the product varies between the two companies. It is often dependant on the product and where it is being sold. |
Similarities Between Adidas and Nike
For all the differences between the companies, there are many similarities. Given that both the companies are looking to fill the same market by manufacturing sportswear, the need of the products will mean there are some things that will cross over. Similarities include:
| | |
| --- | --- |
| Fabric | The use of different fabrics that will both enhance the sportsman performance, as well as be comfortable, is evident in both companies. Both look to continually research the latest market developments to keep up with trends and new scientific discoveries. |
| Quality | Both brands offer an excellent quality of product. |
| Range | Both companies have an extensive range of products, offering great choice. This means that there will be a suitable and affordable product for every budget and taste. |
Buying Considerations for Adidas and Nike Sportswear
For all the differences between the companies, there are also similarities. Often for the buyer it will be outside influences that will determine which brand is decided upon. To assist in this decision, below is a list of buying considerations to take into account when looking for the perfect sportswear product:
· Specialising: Adidas has a history of focusing on producing sportswear only, while Nike produces sportswear, equipment and accessories.
· Sporting Activity: It is worth taking into consideration the type of activity being undertaken. It might be that one brand will be more suited to a particular sport.
· Cost: The cost of the product will ultimately be the deciding factor in the decision of whether to buy Nike or Adidas.
· Aesthetics: Both brands have distinguishable aesthetics that are notably unique to them. Personal taste will point towards preference. Take time to explore both in depth to gain an understanding of each brand's aesthetic.
· Fit: The fit is just as unique to the individual as the look of the product. For continual comfort, it is advisable to stick with the brand that fits wearer's body type best.
· Accessories: Different accessories will be required for different products. Do take time to look through all of the accessories of each garment to ensure that it has exactly what one requires.
How to Buy Adidas and Nike Sportswear on eBay
It is possible to purchase both Adidas and Nike sportswear on eBay. Once adequate research has been undertaken and a decision as to which brand is suitable for one's purposes, eBay's extensive range will offer choice for all personalities and budgets. This section will outline ways to assist with using the site.
· Searching: The first point of call when using eBay is to search for the desired product. There are a number of different pathways to look for products, which are: search by category, search by advance search or search via a keyword using the keyword search bar. All will locate and collate all products currently available on the site onto one page ready for browsing.
· Looking at the Product: Once a product has been identified, it is important to check that it is exactly what the buyer wants. This can be done by reading the description and looking at the photograph provided by the seller to check its suitability. Take time to go over these and ask the seller if there are any outstanding questions.
· Exchange and Refund: As all eBay sellers have a commitment to customer service, this shouldn't cause any issues. However, to be on the safe side, do check out their exchange and refunds policy. It is also worth noting eBay offer an extensive buyer protection policy for peace of mind.
· Purchase: To purchase the product, simply pay by credit or debit card. In addition to these options, there is also the possibility of using PayPal. PayPal is a third party company set in place to assist with the facilitation of the monetary exchange.
· eBay Deals: Alongside eBay sits eBay deals. They offer a wide range of different deals with free postage and handling. Be sure to check out what sportswear deals are available.
· Additional Information: eBay has a frequently asked question and advice page ready for a shopper's perusal at any time. It is possible to check out the buyer's tips page if one wants to know more.
Conclusion
Playing or being actively involved in sport has always been a much-loved way for the Australian public to unwind and relax, whilst staying healthy. The necessity for good quality and suitable sportswear is evident and many women find themselves scouring the shops for comfortable and affordable products.
Whether one decides upon Nike or Adidas, it is safe to assume that the quality and comfort of the product will be second to none. And if still in doubt, purchase both Nike and Adidas, so one can alternate between the two.