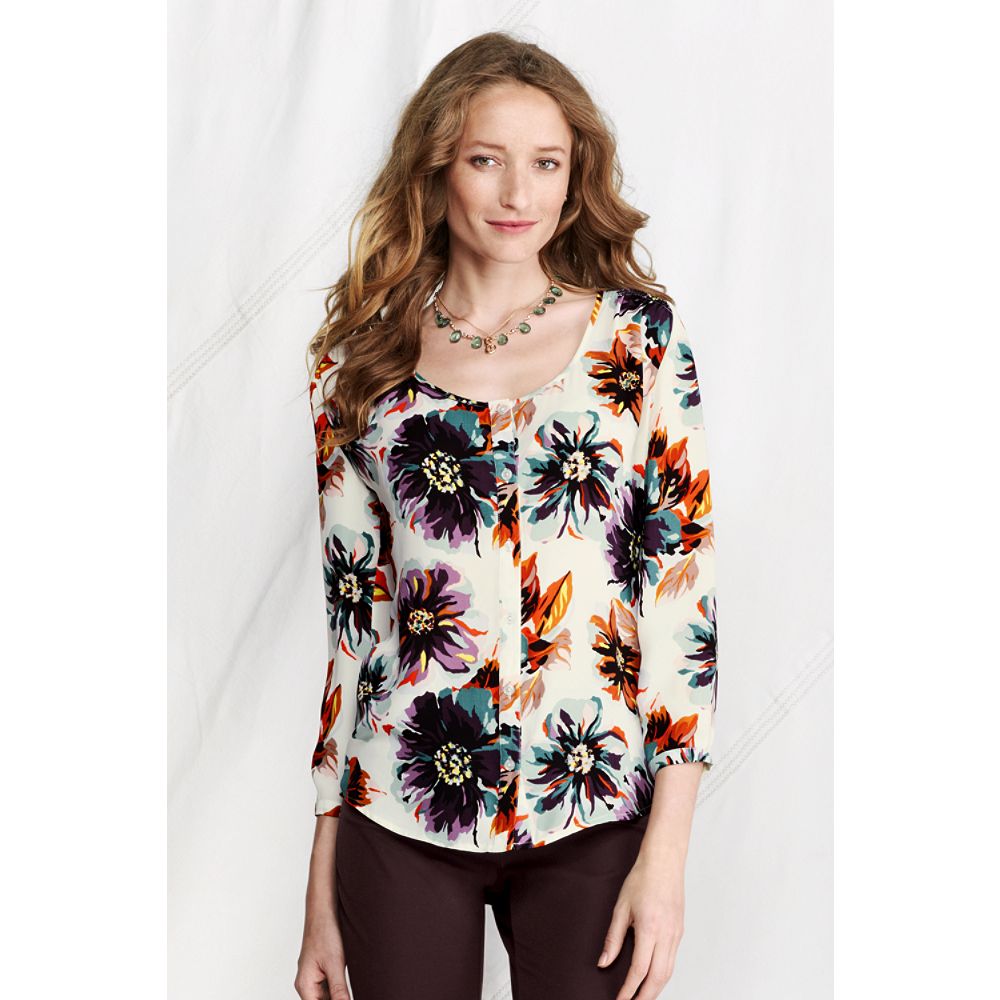 Consumers should carefully consider all options when it comes to finding high-quality blouses at affordable prices. They can look at used blouses that have lots of wear left. Alternatively, consumers can look at sale and clearance items and even plan a year ahead, purchasing end-of-season stock for the following year. Factory seconds also offer the opportunity for big savings. Buying versatile blouses that shoppers can accessorise differently also helps consumers save money by limiting the number of blouses they may require. Consumers should explore all the options before making a purchase to get some bargain blouses for everyday use. Buyers should remember to choose the size and style carefully to get the most appropriate look.
Find Affordable Blouses
Blouses are an essential wardrobe item for many women. Blouses for everyday wear include those consumers wear to the office or more casual blouses, as well as those that consumers can cleverly accessorise and dress up for occasions that require a smart or smart-casual dress code. Buying blouses for everyday use does not have to break the bank. Consumers can find affordable blouses in all styles and colours and find some real bargains.
Buy Used Blouses
Buying gently used blouses with lots of wear left in them allows consumers to make significant savings over the brand new retail price. Buyers should ensure the blouses are in good condition and are free of tears, worn spots, and stains before purchase. Buying used blouses in good condition allows consumers to get more for their money.
Sale, Clearance, and Seconds
Buying blouses in a sale or buying clearance items offers shoppers the opportunity to make great savings. Retailers offer discontinued lines and end-of-season blouses at significantly reduced prices to clear space for new stock. Shopping in advance for the following year helps to maximise savings. At the end of the summer season, for example, many sellers offer their summer blouses at reduced prices to make way for autumn and winter stock. Buying these items for the following summer provides consumers the opportunity to bag some real bargains. Factory seconds are those that have some kind of minor flaw. This could include stitching errors, a missing button, or a small pluck or run in the fabric. Retailers sell these blouses at a fraction of the price of perfect models.
Buy Versatile Blouses
Smart shoppers can maximise their savings and get the most out of their clothing by purchasing versatile blouses that they can wear with multiple outfits. Buying versatile blouses minimises the number a shopper must purchase, therefore saving money. Buyers should look at everyday blouses that they can accessorise easily for different occasions.
Choose the Right Blouse Size
Choosing a blouse size is essential. Because most traditional everyday blouses button at the front, blouses that are too small stretch and gape unattractively, particularly across the bust. Therefore, getting the size right when purchasing an affordable everyday blouse is crucial. A blouse should sit comfortably across the back, shoulders, and bust without pulling tight and gaping. The same applies to the stomach and waist areas. However, a blouse should not be so loose that it hangs unflatteringly on the body, looking baggy and providing no definition of the body shape.
| | | | | | | | | | | | |
| --- | --- | --- | --- | --- | --- | --- | --- | --- | --- | --- | --- |
| Blouse Size | 6 | 8 | 10 | 12 | 14 | 16 | 18 | 20 | 22 | 24 | 26 |
| Bust (cm) | 81 | 86 | 91 | 97 | 102 | 107 | 112 | 117 | 122 | 127 | 132 |
| Waist (cm) | 58 | 63 | 69 | 74 | 79 | 84 | 89 | 94 | 99 | 104 | 109 |
With a tape measure, consumers should measure around the body at the widest part of the bust. Next, they should measure around the widest portion of the waist. With these measurements, buyers can use the chart above to find the correct size. If one or both of the measurements are in between sizes, shoppers should opt for the larger size. This ensures ample room within the blouse so that it hangs properly.
Choose an Everyday Blouse Style
When shopping for everyday blouses, consumers should choose an appropriate style. When it comes to work wear, they should consider how conservative the working environment is. For more formal situations, such as work wear and business attire, the most formal blouses are those with long sleeves that tuck into the waistband of the skirt or pants, often in plain colours, such as white, ivory, or pastel shades. For less formal work environments, consumers can add a little more colour and personality to their outfits by opting for blouses with patterns and brighter colours. In these instances, three-quarter and short-sleeve blouses work well. Consumers should employ common sense when it comes to choosing blouses for work. For example, if the buyer works in a conservative corporate environment it is unlikely that a neon pink sleeveless blouse is appropriate.
For everyday blouses to wear outside the office, buyers have much more freedom. They should choose colours and styles that reflect the personality of the wearer. Shoppers should not be afraid to wear bold colours and prints. To get an affordable yet stylish blouse, buyers should purchase a plain blouse and add embroidery, patches, sequins, rhinestones, or other creative touches.
How to Buy Affordable Blouses on eBay
Buying affordable blouses for everyday use on eBay is exceedingly simple. The user-friendly website provides tools such as search filters to make your shopping experience as enjoyable and hassle-free as possible. Check the feedback of the seller before you purchase to ensure you get a high-quality blouse and customer service from a seller with a solid eBay reputation. Visit the eBay Deals page for the best prices of the day on clothing. You can find a huge range of styles, colours, fabrics, and prints for everyday blouses, with sizes and styles to suit every person and every occasion.