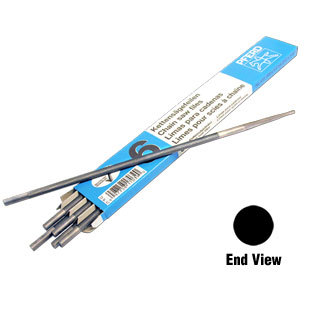 One of the popular power tools for homeowners, chainsaws come with multiple pieces. Each part of the whole has its own lifespan and requires replacement at one point or another. Finding affordable replacement chainsaw parts and exercising practices intended to extend the life of the machine as a whole are both critical to shelf life. Proper maintenance and swift replacement of subpar parts ensure safety and saves money in the long term. Understanding proper care helps to reduce the number of times that parts need replacement. To buy affordable chainsaw parts for those that are past their prime, one must know how to find the correct replacement part for the make and model in question.
Selecting Commonly-Replaced Chainsaw Parts
The chainsaw consists of multiple devices, working together in unison. With time, some parts may break or wear down, eventually requiring replacement. Though replacement is possible with most parts, some wear down more often than others. Some of the commonly-replaced chainsaw parts include the chainsaw chain, bar, spark plugs, and primer button.
Chainsaw Chain
To replace the chainsaw chain, the buyer must know three important numbers, namely, the pitch, gauge, and number of drive links for a given chainsaw. These measurements provide the necessary information to find a proper replacement. It helps to refer to the chart below for information on how to find these critical measurements.
Number

Description

The distance between 3 rivets on the chain, divided by half

The more common is 0.375

Gauge

The width of drive links

Number of Drive Links

Drive links are parts of the chain that fit into the saw's guide bar

Count each link by hand for accuracy
Much of the information in the chart is located in the chainsaw owner's manual. If the information is not available, review the directions above to find the proper measurements for all three items and determine the correct replacement chain for a chainsaw. Following these steps helps ensure a proper fit, along with personal safety.
Chainsaw Bar
The bar is the long arm of the chainsaw actually used to penetrate materials. It holds the chain in place and performs the cutting action associated with the popular power tool. Chainsaw bars occasionally need replacing due to damage or simple wear and tear. Replacement bars generally come with a new chain already intact. The user must always replace bars with one of the same length as the original. It is important to also know the make and model of the chainsaw to ensure compatibility.
Spark Plugs
Spark plugs provide the necessary "spark" for combustion engines to function. Chainsaws typically have a single spark plug located beneath the top cover. To properly maintain and extend the life of a chainsaw, the user is well advised to replace the spark plug each year. This is part of routine tune-up and maintenance. Installation is simple, as spark plugs simply screw into place.
Primer Button
The primer button creates pressure, which in turn draws gasoline into the engine of a fuel-powered chainsaw. The primer button functions as a manual fuel pump for the simple, two-cycle engine. Constantly exposed to the elements, this button gets a lot of abuse, and with time, the rubber may crack. Most primer buttons are the same basic shape and style, but to ensure a good fit, one must look for a replacement designed specifically for the make and model of chainsaw in need of replacement.
Buying Used and Refurbished Parts to Save Cash
Used parts provide an affordable option for replacing damaged chainsaw elements. When searching for a used bargain, there are two options. There are used parts, simply meaning the parts have come off a machine used in the past, and there are refurbished parts. Refurbished parts undergo restorative treatment in an attempt to return to their original state.
Either option can provide savings when replacing chainsaw parts. However, the level of usage may negate the savings. Look for gently-used parts. Refurbished parts also provide a quality alternative to new.
Tips for Extending the Life of Chainsaw Parts for Top Value
There are many ways to extend the life of a chainsaw. For one, it is important to put the chainsaw in a clean, dry place when not in use. This keeps chains and bars from becoming rusty and dull. Additionally, using the right oil-to-gasoline ratio and performing regular tune-ups is important. When properly cared for, chainsaws last far longer. This means less replacement parts, which makes chainsaw maintenance more affordable by default.
How to Buy Affordable Chainsaw Parts on eBay
eBay offers a wide selection of affordable chainsaw parts. You can find a variety of high-quality power tool replacement parts for every make and model on eBay, and the website's Deals page offers products at competitive prices. Replacing a chainsaw by the piece is far more frugal and economical than purchasing a completely new machine with every setback. Look for replacement pieces on eBay through a simple search using the site's search engine on any of the website's pages. For example, a simple search term like " chainsaw bar" should uncover dozens of listings. After listings appear, use eBay's refinement options to hone in on a specific item that meets your needs.
Finding quality, affordable chainsaw parts is an important part of maintenance and care. Purchasing new spark plugs each year alone can greatly extend the life of a chainsaw, thereby saving money.