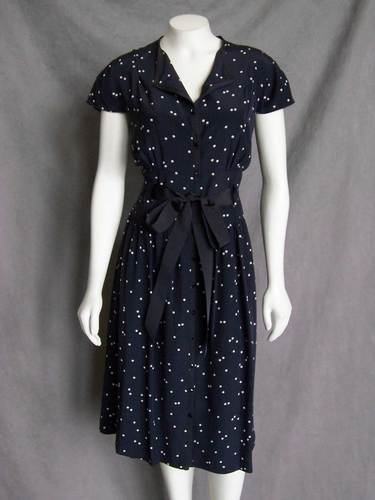 A weekend getaway provides a good way to de-stress and offers an opportunity to forget about everyday routine. Most importantly, the clothing worn during a weekend getaway can help with the relaxation process. A light, comfortable dress worn during the day or an elegant evening gown suitable for a night on the town can add to the charm and appeal a weekend getaway offers. When comparing dresses, shoppers can search for affordable styles to save money. Whether spending time in the country, at the beach, or at a hotel, shoppers can find affordable dresses to wear while on a short holiday by browsing eBay.
Types of Dresses
In addition to the getaway location, one of the first things shoppers need to determine is the type of dress they want to buy. These range from 3/4-sleeve, short-sleeve, long-sleeve options, and more. Shoppers can find more information detailing the different types of dresses in the following sections.
3/4-Sleeve Dress
Offering a variety of hem heights, 3/4-sleeve dresses fall about midway on the forearm. This popular dress-type lends itself to be worn during any season.
Batwing Dress
The sleeves on a batwing dress tend to extend to the waist and resemble batwings, hence the name. These dresses come in both one-shoulder and full-shoulder designs.
Cap-Sleeve Dress
Cap-sleeve dresses cap the shoulders and extend only a short distance from the shoulder, leaving the rest of the arm exposed. This type of sleeve sees common use on form-fitting dresses, as well as long, elegant evening gowns.
Halter Dress
Being backless, halter dresses typically secure at the back of the neck and at the waistline. Halter dresses oftentimes find use as evening wear or summer clothing. They come in three lengths: mini, tea, and floor length.
Kimono-Sleeve Dress
A kimono-sleeve dress sports wide sleeves with a short or long length, depending on wearer preference. Traditional kimono-sleeve dresses feature colourful patterns reminiscent of their Asian origins, while modern versions display a variety of styles and patterns.
Long-Sleeve Dress
A mainstay among dress types, the long-sleeve dress represents a classic among dress design. Unlike accompanying the long lengths of the past, long-sleeve dresses of today work with all dress lengths, including mid-thigh and mini-skirt styles.
Off-Shoulder Dress
Off-shoulder dresses sit off or below the shoulder. An elastic material usually comprises materials around the shoulder area with this style of dress, helping to keep the dress in place.
One-Shoulder Dress
One strap or one-shoulder dresses lend themselves to a variety of different styles, including elegant evening gowns, short summer dresses, and more.
Short-Sleeve Dress
Short sleeve dresses make up a large selection of dresses available and fall somewhere between the elbow and shoulder in length. They come in a wide variety of styles, including short, mid-thigh, and floor-length versions.
Sleeveless Dress
Sleeveless dresses run the gamut from short and easy-to-wear tea dresses to elegant mid-thigh and longer dresses, perfect for both formal and casual occasions.
Spaghetti-Strap Dress
A spaghetti-strap dress has thin straps to hold up the top of the dress. They come in a wide variety of styles and sizes, ranging from short mini-skirts to long, flowing evening gowns, and more.
Strapless Dress
The top of a strapless dress typically sits snugly around the bust. This dress type lends itself well to a variety of lengths, from short, party dresses, to more elegant and longer bridesmaid or wedding dresses.
Other Dress Considerations
In addition to the type of dress, shoppers need to consider other important factors when buying a dress for a weekend getaway. The following section covers these considerations in more detail, including dress size, material, and colour options.
Dress Size
Shoppers need to measure for the right dress size before making a purchase. This includes measuring both waist and bust size, and taking into account the figure of the person who plans on wearing the dress.
| | | | |
| --- | --- | --- | --- |
| Size | Bust (cm) | Waist (cm) | Hips (cm) |
| | 76 | 58 | 83.5 |
| 6 | 78.5 | 60.5 | 86 |
| 8 | 81 | 63 | 88.5 |
| 10 | 86 | 68 | 93.5 |
| 12 | 91 | 73 | 98.5 |
| 14 | 96 | 78 | 103.5 |
| 16 | 101 | 83 | 108.5 |
| 18 | 108.5 | 90.5 | 116 |
| 20 | 116 | 98 | 123.5 |
| 22 | 122 | 104 | 129.5 |
| 24 | 128 | 110 | 135.5 |
Be sure you choose a comfortable dress. A weekend getaway is meant to be a true getaway rather than an event where you feel slightly too thin or overweight in a dress.
Dress Material
Dress material represents another important area for consideration. Buyers should take into account the climate and seasonal weather of the area they plan to visit during their getaway and choose the dress material accordingly. If visiting a warmer climate, choose a lighter material like cotton. For colder areas, consider heavier materials such as wool.
Dress Colour
A final consideration includes colour. This rests largely on the time of year, with light colours more appropriate in spring and summer, and darker colours in autumn and winter.
How to Buy Affordable Dresses
When shopping for an affordable dress to take on a weekend getaway, holiday makers have a few options to save money. The first includes buying used dresses, or pre-owned , as opposed to new designs. But if shoppers still want to purchase new, they should be aware of some important product differences. Online buyers have the option of buying new without tags and new with defects , in addition to the category of new with tags , which signifies new items complete with their store tags.
Shoppers can also go to the eBay Deals page and look for affordable dresses there. The eBay Deals site offers the best deals on eBay, with items updated daily. Shoppers should check back on a regular basis for new available items.
Shop for Affordable Dresses on eBay
When shopping for affordable dresses on eBay, shoppers can search by entering keywords into the search bar found on any eBay page. This, in turn, brings up a list of categories, including dress style, length, size, colour, and more. Shoppers can also buy according to dress condition, consisting of new and used items. When comparing dresses, shoppers should also look at cost to help save money on their purchase, as well as use top-rated sellers, most of whom offer free shipping. eBay offers dress wearers a large variety of affordable options when buying a dress for their next weekend getaway.