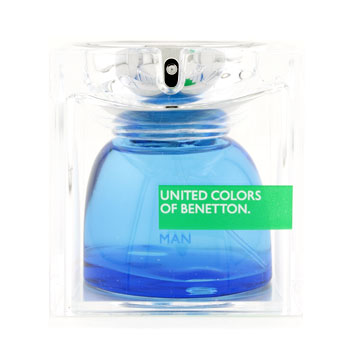 Perfume has become synonymous with the elegant female, but modern fragrances are used by men as well. Known as cologne, male shoppers can find a whole line of men's fragrances from a wide variety of fragrance makers, such as Chanel, Calvin Klein, Christian Dior, and Ralph Lauren. Perfumes and colognes for men and women can cost a lot. This makes it important for shoppers to find the fragrances they want at a reasonable price. When comparing the different men's fragrances available, shoppers should keep in mind the exact mood they want to achieve via the various tones of each fragrance. Men can find a wide variety of affordable fragrances while shopping on eBay.
What to Look for in a Men's Fragrance
When looking for an affordable fragrance, shoppers need to keep in mind some important criteria. This includes the item's condition and cost, as well as other ways to save when shopping, such as purchasing fragrance gift sets or buying on eBay Deals.
Item Condition
When purchasing fragrances on eBay, shoppers should make sure to examine any pictures provided. They should look for any damage to the bottle and packaging. If they have questions about any items they have an interest in, they should ask sellers through the Ask a Question link found on every item listing page.
Fragrance Cost
After they have found the fragrance they want, shoppers must decide which of the items available they want to purchase. This includes choosing betweennew and used items. While shoppers could have some hesitation about using used fragrances, it gives those trying to stay within a certain budget a cheaper option.
Fragrance Gift Sets
Fragrance gift sets contain multiple bottles of a given fragrance brand, often at a reduced price. Most gift sets also have additional items other than the fragrance in question, and can include aftershave, shampoo, and other related items.
Buying Affordable Fragrances for Men on eBay Deals
Men looking for the right fragrance can find additional deals on eBay Deals. Shoppers should check back often as the site posts new deals on a daily basis.
Type of Fragrances for Men
In addition to fragrances, scent makers also put out a line of other products, including aftershaves, body sprays, tester bottles, and more. Shoppers should make sure they know the exact product type the item represents before buying.
Fragrance Type

Description

Available in lotion, gel, balm, powder, or liquid form

Used mainly after shaving to soothe the skin

Often after shave contains antiseptic agents to fight infections in cuts

A mixture of deodorant spray and perfume meant primarily for the whole body

Lighter in scent than normal colognes

Costs less than cologne

Originated from Cologne, Germany

Generic term for scented formulas of essential oils or a blend of different extracts, alcohol, and water

Typically contains citrus oils, such as lemon, orange, tangerine, and others

Lightly scented

Used to freshen the skin and applied liberally after bathing

Sometimes called flower water

A mixture of essential oils in the form of scental tones

Scents interact with the body chemistry of the wearer

Scents derived from a variety of sources, including citrus, woody, and oriental, among others

A promotional variety of a particular perfume

Usually costs less than regular perfume bottles

Most come without the packaging
When buying for someone else, shoppers should try to find out what scents the wearer prefers before buying. Fragrance wearers often have particular scents they like and do not like.
Fragrance Tones
When shopping for affordable fragrances for men, the best way to determine the qualities of a fragrance lies in the tones used in its construction. Those knowledgeable about how a fragrance tone works should have a better grasp of what to look for once they decide on the right fragrance for them.
Head
The head tone presents itself when first applied and lasts for roughly two minutes from application. Head tones help set the heart and base notes up and include them in part in its scent.
Heart
The heart notes generally come into play as the head notes start to dissipate, beginning about two minutes to one hour after application of the fragrance. The heart note represents the main body of the fragrance and tend to round out the fragrance as a whole.
Base
Base notes kick in while the heart notes still linger and help in grounding the fragrance. Playing into the main part of the fragrance, the base notes ground a fragrance and give it its depth. The base notes don't usually show up until 30 minutes after application, but tend to linger once the other notes have faded.
Popular Fragrance Brands for Men
A large variety of fragrances for men exist, which can make it difficult to pick one that fits a wearer's needs. Some of the more popular men's fragrance makers include Burberry,Bvlgaria,Calvin Klein,Chanel,Christian Dior,Givenchy,Gucci,Hugo Boss,Paco Rabbane,Ralph Lauren,Versace, Yves Saint Laurent, and many others. Shoppers should check the men's fragrance listings for more brands.
How to Buy
Before purchasing an affordable fragrance for men, shoppers need to compare all of the available fragrance items for sale on eBay. This includes the different types of fragrances such as after shave, cologne, body spray, toilette water, and perfumes. Shoppers can accomplish this by entering keywords specific to their search into the eBay search bar. The categories that come up from the search include the available men's fragrance brands and the amount of fragrance offered. Fragrance seekers should also look for top sellers, as these frequently offer free shipping on their items. When buying fragrances, shoppers can find a large selection of new and used items on eBay or check out eBay Deals for heavily discounted specialty items.