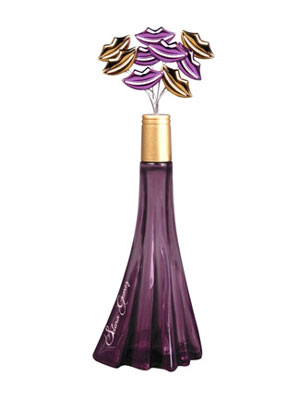 Teens are at an age where they want to start experimenting with adult products including fragrances, but perfumes can get expensive. Whether male or female, teens often overuse fragrances, wear them every day to school, or even get bored quickly of a specific scent. For this reason, it is usually a good idea to buy lower priced fragrances for teens, rather than the expensive designer ones. Unfortunately, finding affordable toiletries that actually smell good can be difficult for those who do not know where to shop. Whether buyers want to look for deals on fragrances on eBay Deals or in local shops, they can make a wise purchase if they know a few tips for buying affordable fragrances for teens.
Compare Fragrance Cost and Value
An important thing to keep in mind is that some bottles are more valuable than others are. For example, simply buying an unboxed perfume can cut as much as 20 per cent off the cost of a new one in box. Buying testers that are lightly used can cut even more off the price, as most buyers are looking for boxed perfume. Some fragrances might look like a bargain, but they are weaker versions of the scent. There are a couple of other things to keep in mind including the type of fragrance, the size of the bottle, and even samples.
Types of Fragrances
There are four major types of fragrances, and each of them has a different value. Buyers can consider the strength of the scent, its longevity, and its price when choosing a fragrance. The standard fragrance for women is a perfume or eau de parfum, which is stronger. The standard fragrance for men is an eau de toilette, which is slightly weaker.
| | | | |
| --- | --- | --- | --- |
| Fragrance | Essence (per cent) | Longevity | Value |
| | 1–7 | Very Short | Very Low |
| Eau de Cologne | 2–6 | Short | Low |
| Eau de Toilette | 5–15 | Short to Long | Medium |
| Eau de Parfum | 10–15 | Long | Medium–High |
While this chart indicates the basic longevity and value of quality perfume, cheap perfume can greatly vary in cost and quality. Many non-branded fragrances do not have a reputation or quality guarantee. However, even some non-branded fragrances are very good quality for the price, which makes them an excellent investment for teens.
Fragrance Bottle Size
The second consideration that affects the price of the fragrance is the size of the bottle. The larger the bottle, the less the fragrance costs per millilitre, but there are other considerations as well. For example, not all teens stick with the same fragrance. Teens who are experimenting with fragrances might not appreciate large bottles , as they cannot try something else for a long time. Instead, it may be a good idea to buy a small bottle first and then invest in a larger bottle once the teen has proven that he or she likes the fragrance. Many parents also choose to purchase miniatures or sample bottles so that their teens can try the fragrance before they invest in a larger bottle.
Consider Lightly Used Bottles
One way to find great deals on fragrances is to look for lightly used bottles. Many people buy fragrances and then decide that they do not like them, or receive the scents as gifts only to later sell them. Many of these lightly used perfumes end up on eBay where it is possible to buy them for a fraction of the original cost of a new perfume. Usually, a teen is happy to receive the fragrance and does not might that it is slightly used.
Celebrity Fragrances
Most celebrity fragrances are lighter scents for teens and younger wearers. Because they are more affordable than designer scents, these perfumes are great for teens. Celebrities including Beyoncé, Justin Bieber, Rihanna, and many more all have their own perfume lines for men and women. Most parents also appreciate that the majority of these scents are 'fresh', 'floral', or 'summer' rather than specifically designed to be sexy, like many adult perfumes are.
How to Find Affordable Fragrances for Teens
It is always important to compare as many options as possible in order to get a very good deal. Things to compare are the quality, price, condition of the fragrance, shipping cost and time if applicable, and reliability of the seller. There are thousands of teen fragrances available on the market and finding a bargain is very easy. Buyers who like a specific scent from a designer can research to find similar scents from cheaper stores, or can search to find that scent more cheaply online. Usually, finding a similar scent online is as easy as finding the notes or scents in the fragrance and then looking up perfumes with those notes.
How to Buy Fragrances on eBay
It is quite easy to find and purchase affordable fragrances for teens on eBay. There are plenty of options available for you to choose from, including off brands, celebrity perfumes, designer similar perfumes, and affordable slightly used perfume bottles. You can look for deals on designer fragrances as well as a wide range of low-cost fragrances. It is important to consider the cost of shipping when comparing fragrances on eBay. Shipping cost can vary greatly depending on the location of the seller, so paying attention can help to cut costs. The size of the bottle, the type of perfume, and its quality greatly affect the value of the fragrance as well.