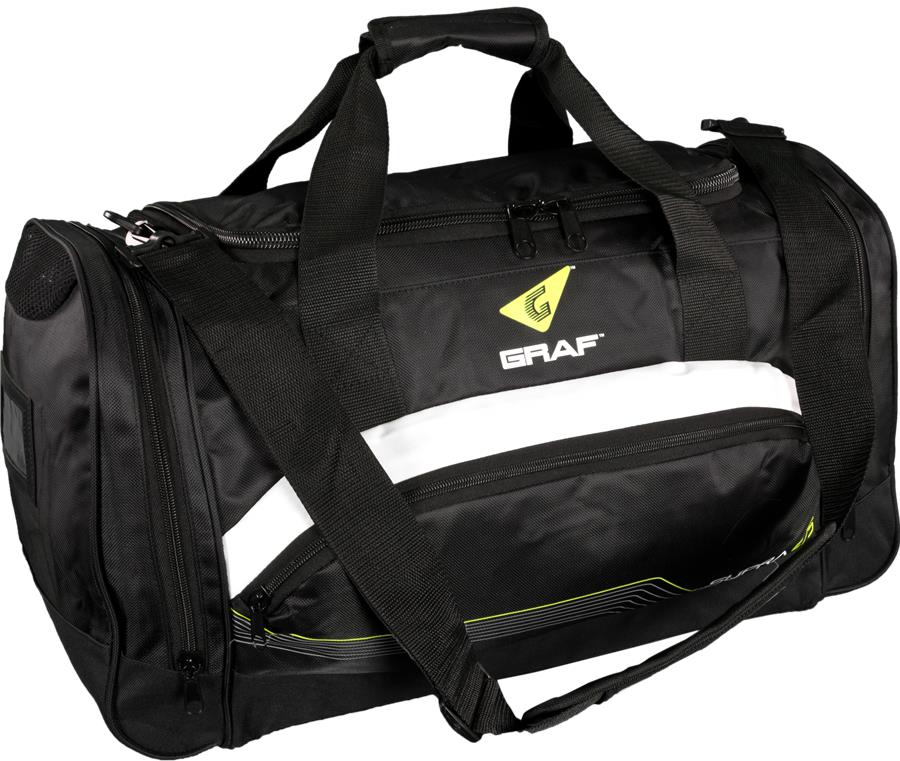 When it comes to the gym, many people think about overpriced gym memberships and a whole lot of sweat. However, one thing that is often overlooked is the gym bag, which can prove to be an important asset for those who make regular trips to the gym. A gym bag is particularly useful for keeping a person's possessions and clothes safe, clean, and organised when at the gym. Some bags serve this general purpose, while others are made with more specific activities in mind. In either case, while a gym bag is important, it is not worth breaking the bank over. Finding an affordable gym bag to suit a person's needs is easy with proper planning and careful shopping.
Things to Consider
When shopping for a gym bag, it is important to consider a few things. These include the type of gym bag a person desires or that is appropriate for the situation, the overall size of the bag, durability, and special features.
Types of Gym Bags
As there are many different activities available for people to participate in at the gym, there are also a variety of gym bags available to suit buyers' various needs.
| | |
| --- | --- |
| Type of Gym Bag | Brief Description |
| | Gym bags designed as backpacks for the convenience of carrying the bag on a person's back; more room than a gym sack |
| | The traditional gym bag, duffel bags are cylindrical in shape; feature two handles, a single large compartment; no internal frame to hold their shape |
| | Small, lightweight bags carried on a person's back; large enough to carry bare essentials |
| | Popular type of gym bag with shoulder strap and handles; has multiple compartments; internal frame to ensure the bag keeps its shape |
Each type of bag varies in both functionality, as well as appearance. For instance, someone who only requires a bag large enough to carry a change of clothes and a few small personal items is better off with a gym sack, such as the Nike Brasilia Gym Sack, as its minimalist design makes it both convenient and affordable.
Overall Size
Just as the type of bag is important to take into consideration, so too is the overall size of the bag. Purchasing a bag that is too large not only makes the bag more inconvenient to carry, but also impacts the overall price. Be sure to properly plan for what needs to be carried in the bag; purchasing a bag large enough to carry a football player's equipment is obviously too much for someone who intends only on carrying a change of clothes, a cell phone, and a water bottle.
Durability
As is the case with nearly any item, the durability of a gym bag is another important quality to take into consideration. Be sure to watch out for things such as metal fasteners, which have greater durability than plastic ones. Also, when purchasing a bag with an internal frame, be sure that the wire used for the frame is thick, as thinner frames are more susceptible to losing strength and wearing out quicker than thicker frames.
Keep in mind that well-known, brand name bags are typically more expensive than their lesser-known counterparts, but also ensure consistent quality and durability. Additionally, while a cheaper bag may prove to be more affordable, it may cause the need to replace the bag sooner than that of a more expensive bag.
Other Special Features
Aside from having the necessary space and compartments, an important thing to consider when buying a gym bag is any special features one may desire. This includes things such as a separate pouch or compartment for a water bottle, as well as bags designed for specific uses like yoga or water sports.
Gym bags made for water-based activities feature separate compartments known as wet/dry compartments. These are especially handy for those who frequently partake in activities such as swimming. They allow a person to carry both wet and dry clothes in the same bag without worrying about getting the dry contents within the bag wet.
Yoga gym bags are useful for those who seek a bag that can effectively, safely, and conveniently store yoga equipment. Generally speaking, there are two types of yoga bags, the first being a general yoga mat bag, which fits a rolled up yoga mat and a few other items. The second type is a yoga tote bag, which features an external yoga mat holder, for the ability to store more within the bag's compartment.
It should be noted, however, that these types of special bags typically run at a higher price than ordinary gym bags, making them less affordable for the average consumer.
How to Buy
When shopping for a gym bag, you may find that local stores often have a limited selection or come with a larger price tag than expected. One alternative place to shop is on eBay, which typically features a wide selection from sellers across the globe. Alternatively, check outeBay Deals where you can find specialty items at bargain prices. Simply type the keywords " gym bag" into the search bar for a list of available items. You can enter more specific keywords, such as the type or brand of bag desired, or browse through the different categories.
For those who frequently find themselves working out, a gym bag is a must. Therefore, finding the right gym bag at an affordable price is important. With proper planning and careful shopping, this is easy.