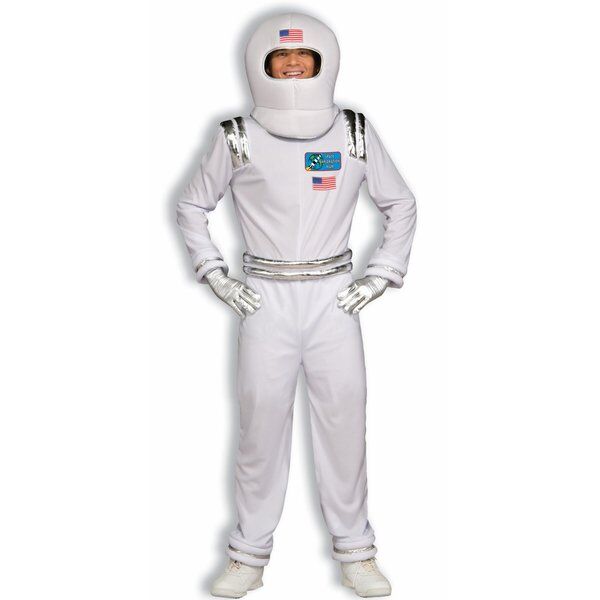 It used to be that people only wore costumes for certain holidays, but now they wear them for other events too, such as fancy-dress parties. Nothing is more fun than dressing up as something else for a day, and there are so many costume choices available to choose between. Shoppers can find anything they want. All people have to do is think about characters or items that they enjoy. For example, some shoppers would love to be a policeman for a day, while others may dress up as a bottle of mustard. The possibilities are endless and there are many ways for shoppers to find great deals and get an affordable costume that they really enjoy.
How to Find Affordable One-of-a-Kind Costumes
Affordable costumes are available almost anywhere. What makes them one-of-a-kind is whether or not they are perfect for the wearer. What might be an outstanding costume for one person may not be the best choice for someone else.
Look Around the House
Be creative when it comes time to put together a costume. Search the house for supplies that could be used for parts of the costume or accessories. People do not have to buy every piece of the costume because many items such as old clothing, fabric scraps, and food colouring are useful. Sometimes people construct an entire costume out of items that they already have at home.
Buy Last Year's Costumes
This method does require shoppers to plan ahead. Sometimes after a big holiday like Halloween, all of the costumes go on sale. Even though they may not use the costume until next year, shoppers can select one they like that is on sale. This way when it comes time to dress up, they already have the costume and they got it at a great price. The advantage to this, is that last year's fad costume may be rare, and expensive, next year. Of course the issue with this is that the buyer may decide later on that they do not like the costume after all.
Get Something Unique
There are always trends in society. In general, whatever costumes are the most popular at the time are probably the most expensive. Try to branch out from the fads and look for things that are more unique. Even the common costumes such as pirates or nurses are likely less expensive than the most recent superhero costumes are.
Look for Sales and Deals
No matter what kind of costumes people want, there are always deals and sales to find. Look for the promotions from the various kinds of sellers. Brick and mortar stores send out coupons to entice buyers to purchase their products. Online retailers do the same as well only their coupons and sales come through e-mail. On eBay, daily sales are listed on eBay Deals. And no matter what online store people are shopping on, look for the sites and sellers that offer free delivery.
Finding the sales can take a little extra time, but it is worth it to cut back on the price of the costume. Be sure to ask around and see if anyone else is aware of any places that are running sales.
Get Costume Accessories
Accessories give costumes the final touch. A pirate is not complete with a sword and a girl dressed up like an angel would just look like she's wearing a plain white dress if she did not have wings or a halo. People can make many accessories by hand, but some costumes come with them too. Luckily, if people do not want to make the accessories and if the costumes do not come with them, most accessories are fairly affordable to purchase.
Fake Blood
Scary costumes look even better with the addition of some fake blood. People can splatter it on their costume, put it around their mouth, or carry it in an IV bag. Store-bought fake blood has a similar consistency to real blood, but it is also possible to make blood out of household ingredients. Homemade blood is also safer because there is no risk of an allergic reaction to harmful chemicals.
Simply combining water, flour, corn syrup, and red food colouring is how people can make their own fake blood. The ingredients just have to be mixed to the right consistency. Be sure to use gloves during the process because the food colouring dyes the skin. Those who do not want to go through the hassle of making their own blood can also use ketchup. It does not have the same consistency or colour, but it gets the job done.
Swords
One of the most fun accessories to carry around is a sword. They are easy to purchase as well as to make. To make one, get duct tape and cardboard. Trace the shape of the sword onto the cardboard and cut it out. Then wrap the duct tape around the blade to give it the silver colour as well as durability. Brown duct tape works for the handle if needed.
How to Buy
One of the best places to find sales and great deals is on eBay. Not only can you find sales on the eBay Deals page, but you can compare thousands of items between sellers to find the best deals. Just use the search bar to pull up a list of costumes. If you already know what you want, be more specific in your phrasing. For example, search for "pirate costume" rather than just " costume". Next, look for the Top-rated sellers that offer free delivery. The Top-rated sellers already have a good reputation so you can be sure of getting great service without having to read through their reviews before buying.